Join us on Saturday 20th November for a beautiful walk on Dartmoor.
About this event
Join us on Saturday 20th November for a beautiful walk on Dartmoor. 
We will set off from Combestone Tor Car park at 10.15. Satnav is pretty useless here - one postcode can cover several square miles. TQ13 7SS will get you onto the road for Venford reservoir, which is on the route to Combestone Tor. DON'T TURN OFF TO THE FARM! READ YOUR MAP.
The satnav settled on Dartmeet.
Come off the A38 at Peartree Junction, head towards the River Dart Country Park. Keep going. After crossing the Holne Bridge, go up the hill and take the left hand turning for Holne. Keep going, head for Hexworthy. Once on the open moor road, pass over Venford Reservoir, keep going, and Combestone Tor is at the top of the hill on the right hand side, with a car park.
If you come to The Forest Inn at Hexworthy, you've gone too far.
Have a look at the route on a map before you set off!
We will leave the car park at 10.15 and set off to the South, eventually summiting Ryder's Hill. From there we will follow the ridge to Snowdon (no, not the welsh one) and Puper's Hill. We will pick up an ancient jobbers' track to start on the return journey, passing by some small tin workings, a ford (are your boots waterproof?) and then into the labyrinth of Ringleshutes Mine. Leaving the mine behind us (and hopefully not leaving anyone behind in the mine. . . . .) we will make our way to what is left of the Medieval village near to Venford Reservoir. From here we will travel along a part of the ancient Maltern Way - an old packhorse track running between Buckfast and Tavistock, before returning to the car park at Combestone Tor.
At around six and a half miles on barely distinguishable tracks, in November, we will need to have 'proper' Dartmoor gear, or it could get very unpleasant up there! The very minimum would be walking boots, waterproof coat AND trousers, a spare warm layer in your rucksack, gloves and hat, food, drink, whistle and torch. (If you go up on the moor by yourself, a power bank and lead for your phone could also be useful)
We will have our packed lunch at a suitable place and time dependant on the weather, and on completion of the walk we can have some refreshment at a local hostelry. Spare dry socks in the car would be wonderful.
  Lunch not included.
Event free for members
Please do wear suitable warm and waterproof clothing and sturdy hiking boots. Please also bring plenty of water and snacks for the duration of the walk. 
Pi Society do not accept any liabilities for any accidents or incidents.  
Non-members are welcome to book this event and give Pi Society a try!
Pi Society membership starts with Social Membership at just £20 per month.
Whatever your level of membership you will be exclusively invited to the following events:
Monthly Pi Singles Evenings
Food and Drink Masterclasses 
Mid-Week Cheeky Supper Nights
Book Club Nights hosted by authors
Pi Comedy Nights
Special Pi Guided Walks/lunches
Special Pi Activities, including the PROMS, theatre breaks
Singles Running Club
Singles Cycling Club
Singles Golf days
Long weekends away
Register today at www.pisociety.co.uk for details.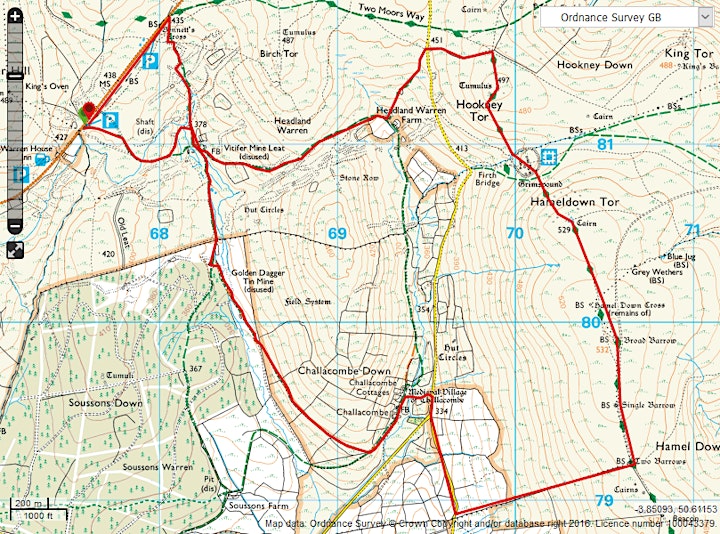 Organiser of Pi Singles Saturday Dartmoor Mountain Walk
Pi Society is a professional Matchmaking Agency in Devon which was established in 2017.  It is an ideal way to find your perfect match, offering you personal and friendly service to help you fulfil your social and personal lives, combining a professional and discreet matchmaking service with local social networking events.  
​
Research shows that despite the boom in online dating sites, many people find that it is not for them and want a safer, more credible alternative.  The long-term success rate remains poor and many become disillusioned after the first flurry of excitement has worn off. That is exactly what Pi Society offers – high quality personal introductions tailored for you by our highly trained, experienced team of personal matchmakers.
​
If you believe the internet option is too shallow and not for you, then we'd love to hear from you. We can explain how Pi Society could help bring the right kind of quality partner into your life, safely and efficiently.