Event Information
Refund policy
Contact the organiser to request a refund.
Eventbrite's fee is nonrefundable.
Join us on Wednesday 21st April for Cathy Houghton to talk about how to Thirve, Flourish and Blossom
About this event
As we approach the end of lockdown (hopefully) would you like to make some positive changes to your wellbeing? Is the Spring bringing hope of warmer lighter days with new beginnings, and you want to feel re-vitalised in your mind and body?
If lockdown has left you feeling flat, out of shape, or like you have lost your sparkle, then come along to hear about how to nourish yourself in the foundations of wellbeing, as we re-emerge from our hibernation.
Movement – not exercise, but movement. What is the best way to move? What should you do, what can you do? Nutrition – we are bombarded with news on what to eat or not eat. Let's cut through all the rubbish and hype and get back to basics. Connections – well this has been challenging over the last year. We have learnt well now how crucial it is to connect with others. Can we take this knowledge forward and reconnect?Self-care – many people (women especially) are excellent at looking after others, yet neglect themselves. I want to put compassionate self-care back at the top of your priority list. Rest – some of us may have had too much recently, some not enough. Let's talk about downtime, rest and sleep – both quality and quantity.
The aim is you will leave this talk with tips, help and motivation to Thrive, Flourish and Blossom.
Cathy Houghton is the founder of Blossom Health Coaching, based in Newton Abbot.
She is passionate about partnering women of mid / later life to find their inner peace and balance. She helps women improve their relationship with food, eating, their bodies and themselves. As an Eating Disorder Practitioner, she works with clients on healing overeating disorders (binge, compulsive and emotional eating). As an Integrated Nutrition Health Coach, she inspires clients to benefit from a nourished life - food, improved sleep, anxiety management, movement and self-care.
Her online coaching provides a confidential safe space for women to be heard, learn, grow, and change.
Cathy offers a free 30 minute conversation, and offers various flexible, affordable packages.
https://www.blossomhealthcoaching.co.uk/
cathy@blossomhealthcoaching.co.uk
https://www.facebook.com/blossomhealthcoaching
www.linkedin.com/in/cathy-houghton-blossomhealthcoaching
07972 374150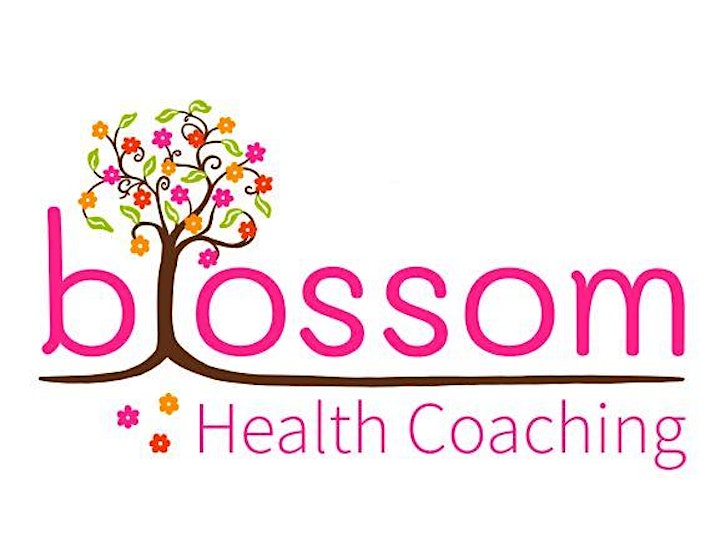 Date and time
Location
Refund policy
Contact the organiser to request a refund.
Eventbrite's fee is nonrefundable.