About this Event
Picasso Cubist Portraits: Mixed Media Painting Art Workshop
Introductory price: £8
Pablo Picasso is one of the most famous artists of our time so what better way to spend the afternoon than learning a little about the artist and creating some work inspired by his Cubist portraits! We will look at Picasso's artwork and a contemporary take on his work with Canadian artist Sandra Silberzweig. We will create patterned portraits with a bright colour palette - a highly original artwork with acrylic paint.
Highlights:
✶Children's Art Workshop (age guide 5+)
✶Drawing + Pattern Making
✶Painting with Acrylic paint
✶ Learning about artist Pablo Picasso and Sandra Silberzweig
✶Step by step demos and instruction
✶Freedom to express their imagination and encourage creative confidence
✶Fun Art Project (always!)
FAQs
Is there a minimum age requirements to enter the event?
We use age as a guide and recommend this workshop for children age 5+.
Materials you will need: A3 ideally 220gms cartridge paper, pencil, rubber, sharpie or other permanent black pen, acrylic paints: green, pink, blue, red, orange, yellow, white, brushes (large and small if possible), pot of water + palette. Cover tables with newspaper or similar + provide an apron!
A unique access code to the webinar event will be sent to you shortly.
***Upon purchasing this event, you will be added to our mailing list, you can unsubscribe at any time, and we do not share with any 3rd parties.
This art workshop is lead via webinar by professional artists Colette Gambell and Kate Jerry who have years of experience teaching children. Take a look at our website for more information, and use the links to our social media pages!
www.artreachiom.com
If you have any questions, please feel free to email us hello@artreachiom.com
Or tel: 01624 803689 (leave a message or )7624415797. Please bear in mind although we have an answering machine in operation during those hours we cannot guarantee we will receive the message when not on site.
For urgent enquiries please email or message us via our facebook page.
ALL LIVE WORKSHOPS INCLUDE A SNACK AND DRINK BREAK - SO WHY NOT PREPARE SOMETHING IN ADVANCE? WE WILL PAUSE LONG ENOUGH FOR YOU TO HAVE A BREAK
All children should have a parent help them prepare for the workshop, very young children will need guidance, but please let them carry out the artwork and try not to interfere to much with what they do! Thank you.
Look forward to seeing you soon!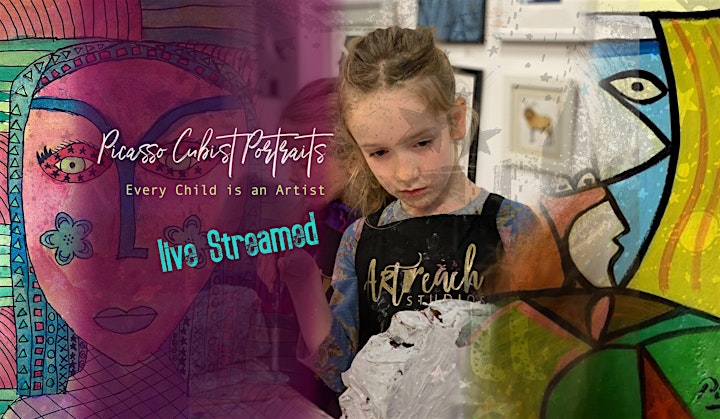 Date and Time
Location
Refund Policy