PICCADILLY (1929) @ The Lost Format Society

Wednesday, 9 August 2017 from 20:45 to 22:15 (BST)
Event Details
In partnership with 'The Lucky Dog Picturehouse', we are delighted to bring to you a rooftop screening of the 1929 British silent drama film Piccadilly. The Lucky Dog Picturehouse are experts at recreating the early cinema experience for modern audiences. The musical score is provided by a duo of piano and drums - the second most-common type of accompaniment in the silent era after a solo piano. Andrew and Nicholas are professional performers of '20s jazz in London, and have considerable experience of working in the modern equivalent of Piccadilly nightclubs like Wilmot's.
ABOUT THE FILM:
Stunningly designed and photographed, Piccadilly brings a sparkling cocktail of influences to its presentation of 20s London, from West End glitter to a seedy dive bar in cosmopolitan Limehouse. Tragic heroine Shosho (Chinese-American star Anna May Wong) beguiles her way from lowly nightclub kitchen hand to the star attraction; but will a love tryst with her boss be this deco diva's undoing? 
Film starts: 8:45 PM  
Film Length: 92 minutes
Certification: PG
Director: Ewald André Dupont (uncredited)
Writer: Arnold Bennett (original screenplay)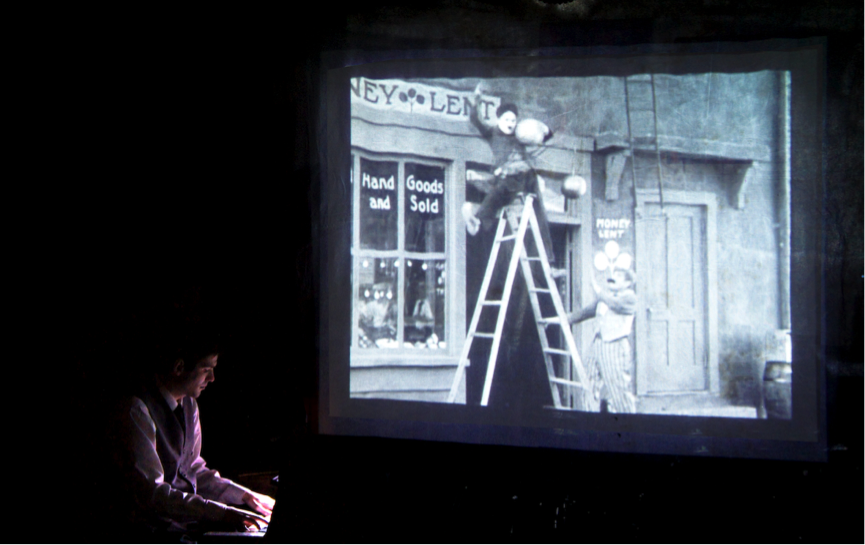 FAQ'S - For full FAQ's and Terms & Conditions please refer to www.lostformatsociety.co.uk
DIRECTIONS - Where can I find The Lost Format Society? 
Entry is via the three double doors on Tamworth Road. From here you can take either the escalator or one of three lifts straight to Lost Format Society on the top deck (level P3).  
Please note that vehicle access to the car park is closed for entry at 10pm.
Parking is available at Centrale Car Park at normal rates. Click HERE for parking charges
What time do you open?
We are open every Wednesday – Saturday:
Wednesday - Friday: 17:00 – 23:30
Saturday: 16:00 – 23:30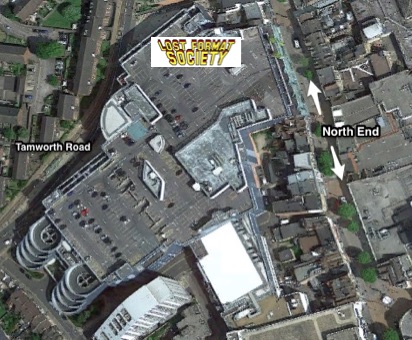 Do I have to purchase a cinema ticket to enter the site?
No. We are a friendly bunch and all are welcome. Entry at peak times will be on presentation of a confirmed booking from eventbrite.co.uk for a cinema screening or by providing your email address and a form of identification. You do not need to have purchased a cinema ticket to enter the site. However entry for non-cinema attendees is subject to the venue capacity.
Do you sell food?
Food is permitted to be brought on site. We also have a relationship with Deliveroo who deliver to the site once you place an order. 
Is seating provided?
We provide you with nice comfortable deck chairs so there is no need to bring your own.
Can I get a refund on purchases for cinema screenings?
Refunds are NOT available once a ticket purchase has been made. You can, however, reallocate your tickets to someone else if you can no longer attend a screening you have bought tickets for.
Are there ID requirements or an age limit to enter the site?
After 20:00 no children under 18 will be permitted to remain on the site unless they are accompanied by an adult to watch a movie and meet the age classification of the film tickets have been purchased for. 
Are the seats numbered?
Seating is not numbered, it works on a first come, first served basis.
Is smoking allowed?
Smoking is permitted only at the designated smoking area at the venue.
What time do the movie's start?
The movie screenings commence promptly at sunset. Please refer to your ticket confirmation for the approximate start time of each movie. Arrive early to grab your wireless headphones and a blanket before the movie starts.
What happens if it rains?
This is an all weather event and in the event of rain ponchos will be available for you.
Remember to bring warm clothing and a blanket if you wish, as it may get cold towards the end of the screening. We do however provide you with free blankets, which you can collect from the box office. Please check the forecast in advance and come dressed appropriately.
If the weather is deemed to be extreme / unsafe then we reserve the right to cancel a screening. Anyone who has purchased a ticket will receive an email by 5pm on the day of the screening in the unlikely event of a movie being cancelled.
Can I buy tickets on the door?
If a film still has availability thentickets will be available for purchase from the Box Office, we recommend you arrive at least one hour in advance to arrange this. Tickets are subject toavailability on the day. Check the LOST FORMAT SOCIETY Twitter for more information on the day. https://twitter.com/Lost_Format
Are there concessions for disabled visitors and their carers?
Carers are eligible for a free ticket for cinema screenings but this must be pre-arranged. Please contact carers@thecroydoncreative.co.uk and provide us with more details and we will make the appropriate arrangements.
What if I can't print my e-ticket?
If you are unable to print your e-ticket you will be able to gain entry through showing your confirmation e-mail on your mobile phone.
What happens if I didn't receive my ticket confirmation email?
If you did not receive your ticket confirmation email, please contact eventbrite to explain your issue or click on 'Contact the organiser' on our event page on eventbrite and we will look into your issue for you.
If I'm running late, is that OK?
Any late-comers please report to the box office and we will hand you your headphones without causing disruption to those already watching the film.
Are there toilets onsite? 
Yes the are toilets on the Upper Mall of the shopping centre, accessible by escalator or via the lifts.
TERMS & CONDITIONS 
Ticketing for cinema screening: Please book early to avoid disappointment. Seats are not numbered, it works on a first come first served basis.
NO REFUNDS ON TICKET SALES. All sales are final, unless the event is cancelled or rescheduled. We do not provide refunds for inadvertently booking the wrong session. 
If a film is cancelled or terminated due to extreme weather conditions, such as dangerously high winds, patrons will be able to reschedule to another date for their event.
Cancellation of cinema screening is at our discretion. 
If a screening is cancelled or terminated due to decision by the Lost Format Society, all patrons will receive a refund to the credit card that the ticket was purchased with.
If a screening is cancelled or terminated due to a technical fault on site, all patrons will receive a refund to the credit card that the ticket was purchased with.
The Lost Format Society reserves the right to add, withdraw, reschedule or substitute film titles and to vary advertised prices or audience capacity without notice.
CONDITIONS OF ENTRY
We reserve the right to refuse entry to the venue. 
Upon purchasing a ticket to the cinema screenings the purchaser agrees to be bound by the rules and regulations of the alcohol licence that applies to the site.
The Lost Format Society reserves the right to eject any person/s who is intoxicated and/or causing a disturbance to other patrons; such person/s will not be entitled to a refund or exchange of tickets.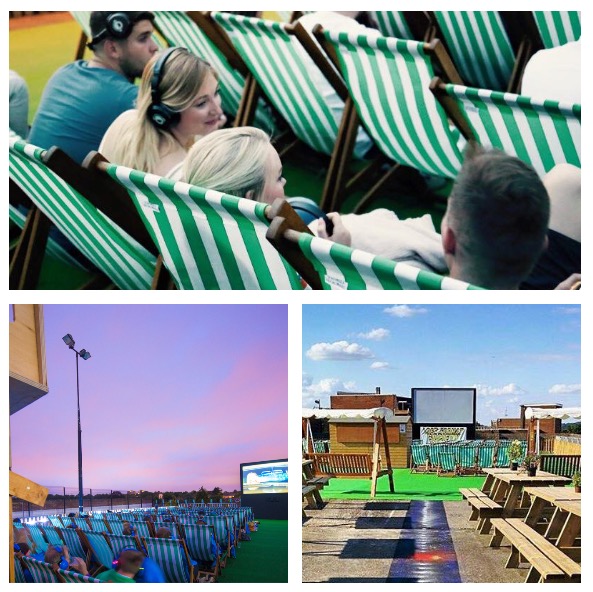 When & Where

Top Deck
Centrale Shopping Centre Car Park
Tamworth Road
CR0 1XX Croydon
United Kingdom


Wednesday, 9 August 2017 from 20:45 to 22:15 (BST)
Add to my calendar
Organiser
Established in 2015 by 'The Croydon Creative', The Lost Format Society is Croydon's newest and only rooftop cinema and bar space. Located on the top floor of Centrale Shopping Centre Car Park, come and enjoy street food from our traders plus our rooftop bar serving a selection of cocktails, beers and soft drinks. As the sun sets, grab your wireless headphones and watch a movie under the stars. Open from 17:00 Wednesday - Friday and 16:00 on Saturday, you can come and grab some food served throughout the day or check out our schedule of activities, which includes rooftop yoga, giant jenga plus more at this secret garden space.