| | |
| --- | --- |
| Piccadilly & Petit Fours Walking Tour | |
Event Details
Get your sweet treats from where the Royal Family shops!
Sandwiched in between aristocratic Mayfair and St. James's, Piccadilly has always been nestled at the forefront of taste and tradition. From French macarons to traditional Japanese 'wagashi' confectionery, my new (and gluten-free) 'Piccadilly & Petit Fours' tour explores the history of this iconic London thoroughfare while sampling the most delicious sweet treats this prestigious area has to offer.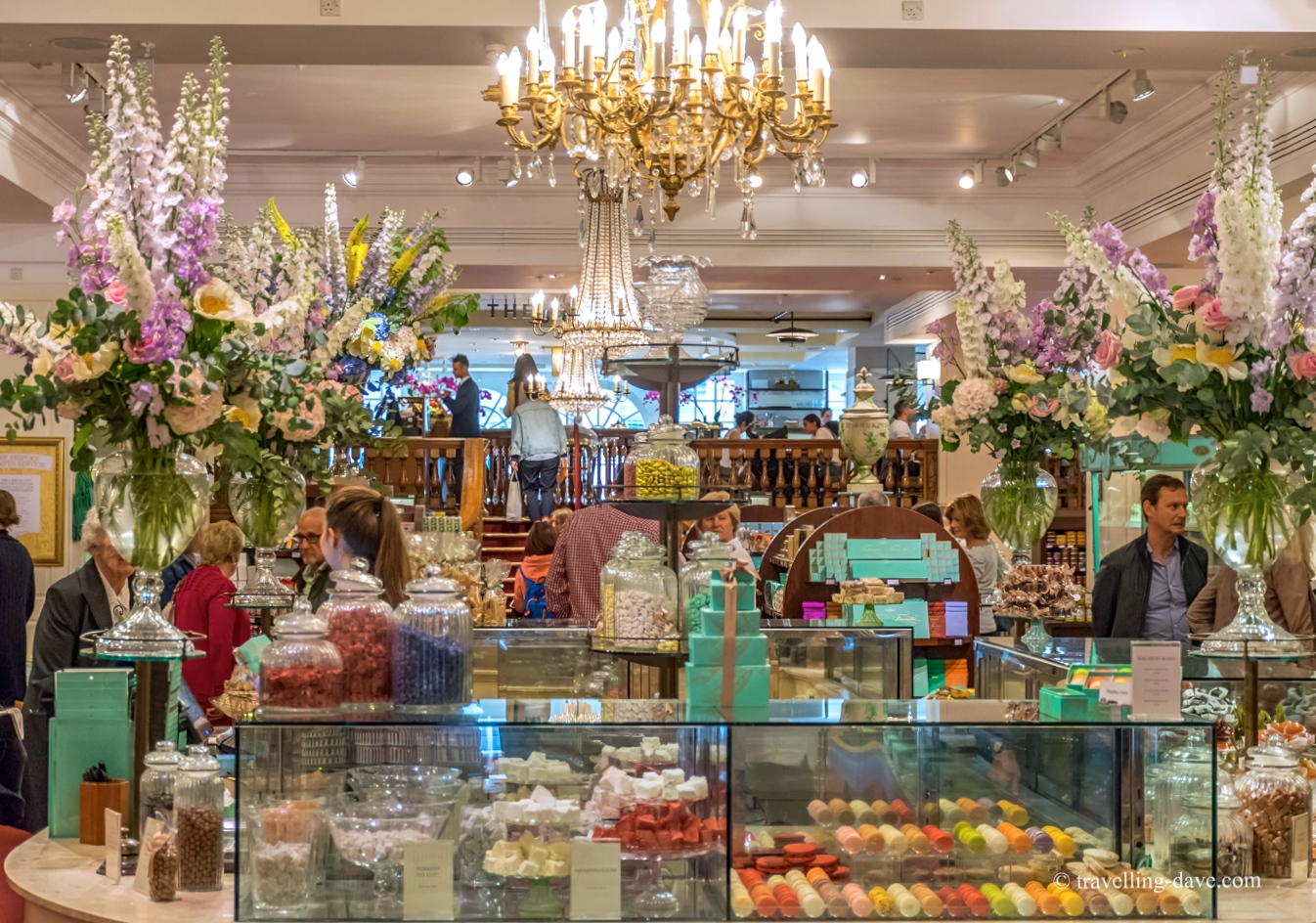 Alongside tasting the Queen's favourite chocolates and other delights (included in the tour price), this walk will also unravel stories about the royal residents of St James's and the aristocratic buildings of Mayfair. From the smallest public square in Britain to a cobbled stable yard studded with bijou mews houses, our exploration will take in one of London's oldest wine shops as well as feature a visit to a famous food emporium too. See how many royal warrants you can spot along the way!
Following in the footsteps of my popular 'Macarons & Mews' walk, this brand new food tasting tour adopts a similar concept: exploring the hidden corners of an iconic London area while visiting the location's sweet(est) hotspots. Come join me for this adventure and enjoy la dolce vita – the London way!
Reviews
Coming soon.
Walk Details
This tour is aimed at seasoned Londoners as well as tourists who are looking for their sugar rush to come with a historical slant. A perfect gift for anyone with a sweet tooth, this gluten-free walk can also be booked as a private tour for birthdays, weddings or any other special occasions.
The meeting point for this tour is by the Diana fountain, just outside Green Park Tube Station (Bakerloo Line, Piccadilly Line and Victoria Line). If you are coming by London Underground, follow the 'Green Park – Buckingham Palace' signs outside of the station. The route for this walk is circular and it will finish close by Green Park Tube Station. While the length of the tour is advertised as 2.5 hours, please note slight delays might occur as we will be visiting shops during regular working hours.
Including 5 sweet tastings, the tour costs £15 per person and tickets are available for purchase on Eventbrite. All pricings for private group tours are available upon request.
Contact Me
If you have any more questions about the walk or would like to organise a private tour, do not hesitate to get in touch with me either via EventBrite or send me an email directly to: yannick.pucci[at]gmail.com. You can also find me on Twitter where I'm always up for a chat too.
When & Where

Green Park Tube Station
Diana Fountain
W1J 9DZ City of Westminster
United Kingdom


Organiser
An expat from Luxembourg, Yannick Pucci is an independent London tour guide and founder of London Unravelled. Constantly inspired by his adoptive city, Yannick is an engaging and enthusiastic storyteller and his walks were named as some of the 'best London walking tours' by LastMinute.com.
Combining his love for architecture and history, Yannick's 'Art Deco' tours explore the sophisticated glamour and severe functionality of 1920s and 1930s design. His popular 'Art Deco in Bloomsbury' tour made its debut during the Bloomsbury Festival 2013 and has been the subject of a Londonist Out Loud radio interview. While 'Art Deco in the Strand' explores posh hotels and towering office buildings, 'Art Deco in the West End', his latest offering in the series, takes a closer look at cinemas, garages and retail spaces.
Combining his love for sweet treats and history, Yannick has also branched out into food tasting tours. While 'Macarons & Mews' explores the history of the (not so) humble macaron, 'Piccadilly & Petit Fours', celebrates the foodie heritage of St. James's and Mayfair. His latest offering in this series, 'Matcha Green Tea', investigates Japanese powdered green tea in Soho and Fitzrovia.

For the past six years Yannick has also been volunteering at the British Museum where he has been facilitating object handling and delivering tours ever since, including the Japan eyeOpener Tour, the Highlights Tour and the WCEC 'Behind the Scenes' Conservation Tour. His team-building efforts have been highly commended in the Renaissance London Volunteers Awards 2011, in the category 'Going the Extra Mile'.
In addition to running his own tours publicly and privately, Yannick has developed and led walks for the London Festival of Architecture, Open Garden Squares Weekend as well as for the Friends of the Royal Academy of Arts.
You can find reviews of Yannick's walks on his website London Unravelled as well as interact with him on Twitter (@ypldn) and Instagram (@ypldn).