Pick and Mix! - PERSONAL DEVELOPMENT WORKSHOPS - build your career, improve...
Description
PICK AND MIX! - Personal Development half-day Workshops
build your career - improve wellbeing - find work - increase your confidence - support your family - fulfil your potential!
Choose your event in ARMAGH or PORTADOWN or BANBRIDGE!

---
CHOOSE YOUR DATE/VENUE
Thursday - 26th April 2018, 6pm - 9pm -

Armagh City Hotel - ARMAGH
Friday - 27th April 2018, 10am - 1pm -

Seagoe Hotel - PORTADOWN
Saturday - 28th April 2018, 2pm -5pm -

Belmont Hotel - BANBRIDGE
Tickets are FREE but booking is essential as numbers are LIMITED.
Click on the blue button to SELECT A DATE - and then click the green REGISTER button to book your free tickets. Doors open half an hour before the start of each workshop for refreshments and registration - so please arrive early.


---
The UK/Ireland's leading personal development workshop

This series of 'Pick and Mix!' workshops are part of the successful Work It Out! UK TOUR and will be delivered in Banbridge, Armagh and Portadown for the first time at the end of April. Over 10,000 people have already benefitted from this training. The workshops will be led by Des McCabe, international personal development expert and author of the best-selling book "Work it Out! - a completely new approach to work'.
'Pick and Mix!' learning encourages individuals to work collaboratively and support each other - building on their skills or experience and helping each other to be successful. The process enables people to build their future and career in line with their needs at this time. Most importantly though, Work It Out! gives individuals the opportunity to take control of their lives and careers. Check out what some of the people ion previous workshops said here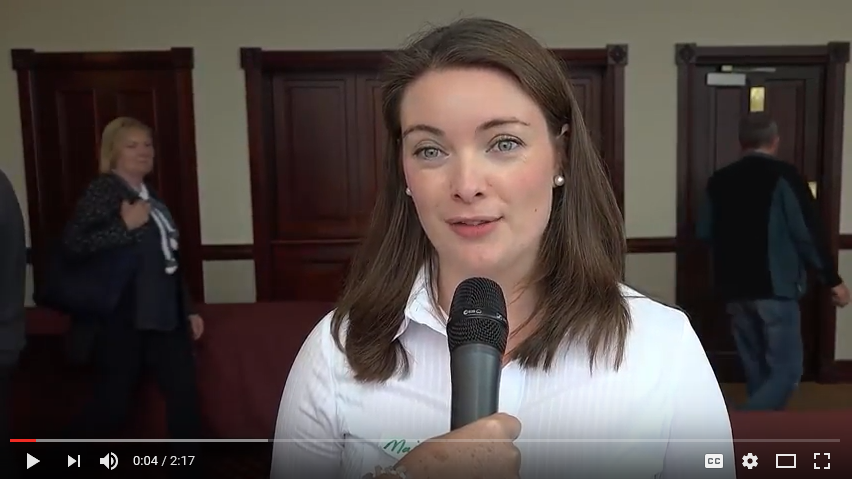 The workshops are open to all - including those who are unemployed, looking to find work, ready to build their confidence, want to improve overall well-being, keen to boost their income, build new supportive relationshiips, support your family better - ideal for all ages, women returners, those approaching retirement, young people, self-employed, individuals on their own, etc.
The 'Pick and Mix!' Workshop is a great way to boost your personal development. Do bring a friend - especially If you know of someone who is stuck at the moment or needs help at home or with finding work. Do encourage them to come along.
For more information on the 'Pick and Mix!' workshops please contact Sharon Cowan on 028 417 54777 or email sharon@diversiton.com or check the website www.workitout.info
---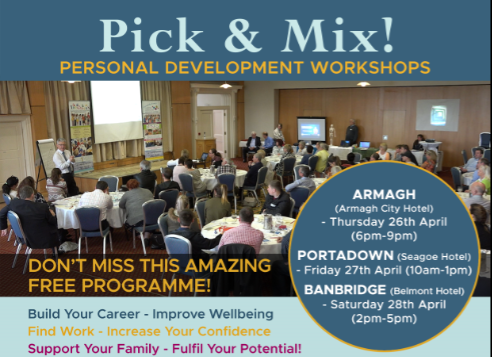 What others have said about this Workshop....
... The best workshop ever!
... Great thinking outside the box – really enjoyable!
... Inspiring and motivating!
... Excellent – just what I needed to move forward with my life
---
BRING A FRIEND OR FAMILY MEMBER --- BOOK YOUR PLACES NOW - All Welcome!
Tickets are limited so please book early --- Please share this with your friends on Facebook - thanks!
---