Description
Explore the New Forest with your Union. Southampton is very fortunate to be only a short distance from the beautiful New Forest National Park with its woodland, grassland and beach strips.
We will be stopping at Whitefield Moor, close to Brokenhurst, where we will play some garden games, eat our lunch and relax by the stream. After this, we will be going on the Ober Water Walk (red route). This walk is waymarked, it is approximately 1.5 miles long and is described by the Forestry Commission as "a mixture of moderately smooth gravelled surfaces and compacted grassy ground with some gentle slopes and a few resting places."
A map of the route is provided below: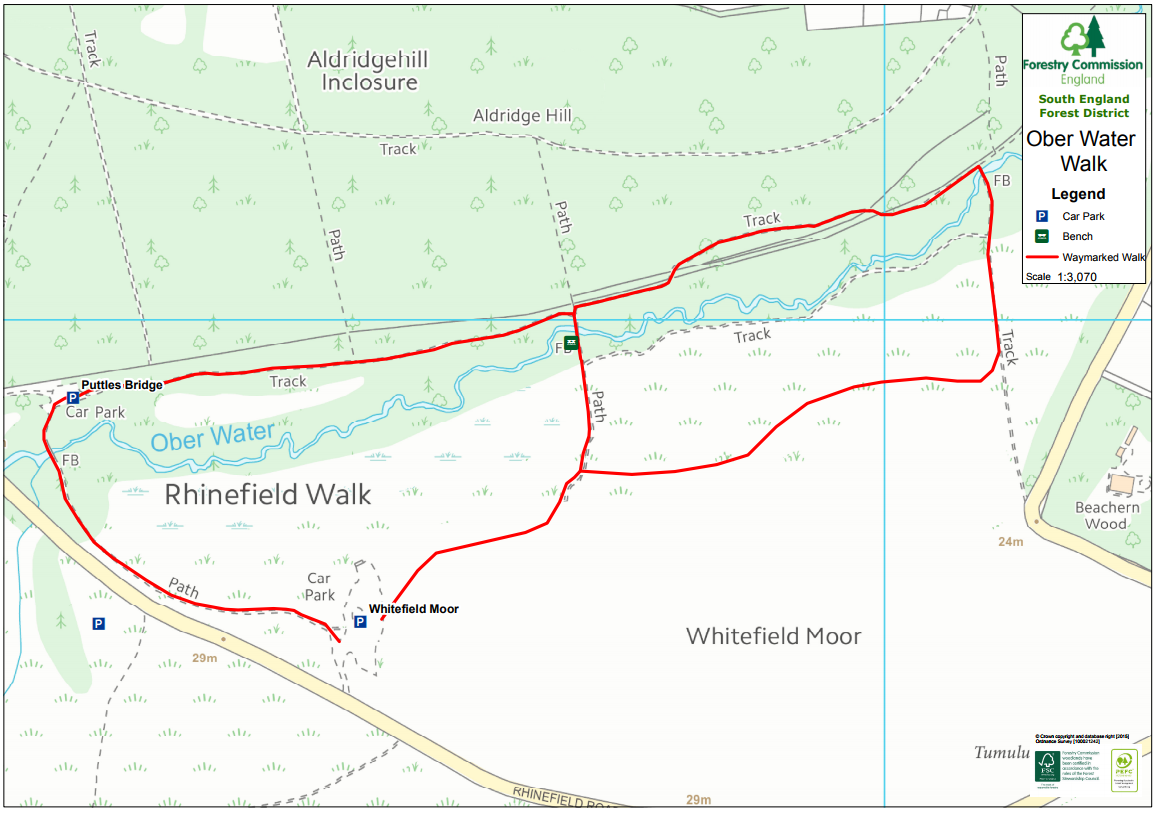 Important information:
The Union will not be providing food for the Picnic. If you are attending this event, you will need to bring a packed lunch and plenty of water.
Please dress appropriately for the weather, e.g. sensible shoes for walking, sunscreen or waterproofs.
This event is only open to students at the University of Southampton, unfortunately due to limited seating on the minibuses we cannot allow non-student friends or partners to accompany you on this trip.
FAQs
Can I bring alcohol to the event?
Although the New Forest does not provide any guidance on consuming alcohol while visiting the national park, the Picnic in the New Forest event has been organised as a non-drinking event and so we would ask, please do not bring any alcoholic beverages as part of your lunch.
How can I contact the organiser with any questions?
The main contact for this event is Katie Rose, who can be reached via email at k.e.rose@soton.ac.uk.
Can I bring extra food to share?
If you would like to bring extra food to share with the group, please be mindful that many people have dietary requirements that can range in severity. The easiest way to ensure that everyone can partake in any shared food is to bring a list of ingredients with you. We would also recommend bringing only non-perishable items, as these will fair much better during transit. Any food that has fresh ingredients, such as cream, increases the risk of an upset tummy after being out of the fridge for an extended period of time.
Do I have to bring my printed ticket to the event?
You will not need to bring a printed ticket, we will have a list of all registered attendees with us at the event.
Is it ok if the name on my registration doesn't match the person who attends?
If you register to attend the event and are later unable to attend, please do not pass on your place to someone else. You will need to update the website so that the list of registered attendees is accurate and has contact details for us on the day. This is so that we are aware of who is with us should anyone lose track of the group during the walk.