Ysgol Gelf, Prifysgol Aberystwyth: Arddangosfeydd School of Art, Aberystwyth University: Exhibitions
About this event
Picture a Dog
Hydref 11 October – Tachwedd 5 November 2021
Gweithiau o Gasgliad yr Ysgol Gelfa benthyciadau gan Lyfrgell Genedlaethol Cymru, artistiaid, a chasgliadau preifat
Works from the School of Art Collection with loans from the National Library of Wales, artists and private collections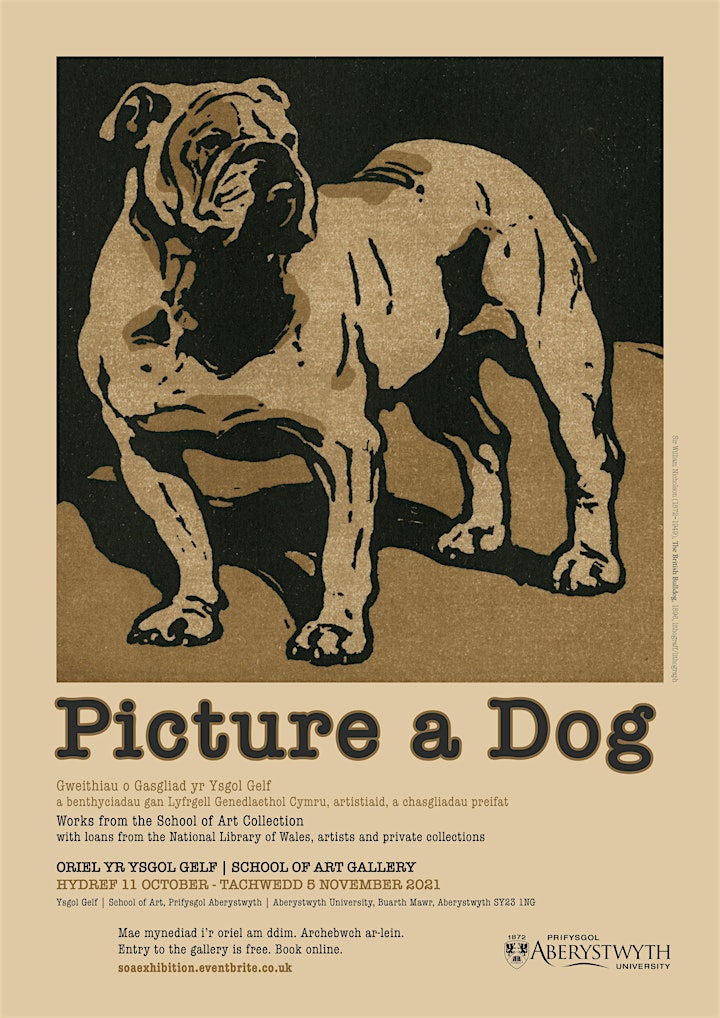 "Inconvenient Objects"
Curadu Gweithiau o Gasgliad yr Ysgol Gelf
Curating works from the School of Art Collection
Until 5 November
This year's student-curated exhibition at Aberystwyth University's School of Art enters into wider dialogues around how museums deal with troublesome objects in their collections. It aims to make the challenges of museum display and interpretation transparent.
The project was conceived by Dr Harry Heuser, Lecturer in Art History, and developed with assistance from senior curator Neil Holland. "Accredited museums like ours have an obligation to make their collections publicly accessible", Dr Heuser explains. "And yet, like other collections around the world, our museum houses artefacts that reflect views and values many of us consider outdated or offensive. We are taking the reopening of our galleries as an opportunity to take a look at ourselves."
"For various reasons, none of the prints, photographs and sculptures in this show can speak for themselves. Nor are they meant to speak on our behalf. Choosing these objects for display, we draw attention to the role and responsibilities of today's exhibition curator."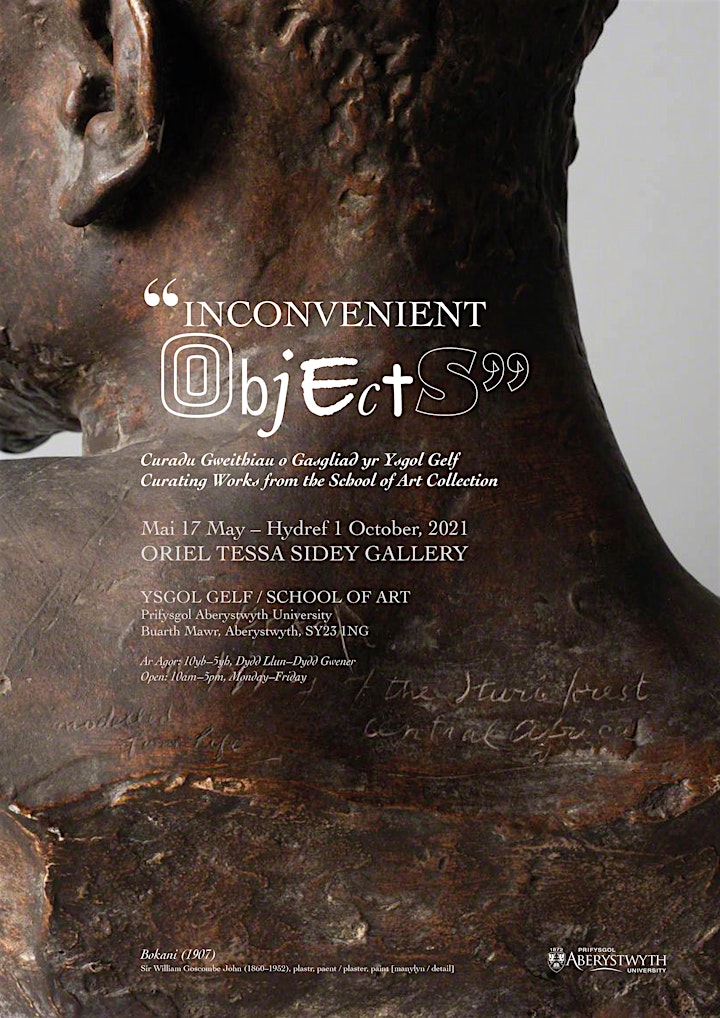 Exhibitions in the School of Art Galleries
Due to the current COVID-19 restrictions, please take note of the following health and safety requirements:
Only visitors who have pre-booked may enter the galleries.
Please enter the building at the time you have booked and not before. Please keep to your allotted time slot.
All are required to wear a face covering in the building (unless exempt).
Please observe the required social distance of at least 2 metres from all other visitors.
Use the hand sanitiser available, particularly when entering and leaving the building, and please do not touch the exhibits.
Follow the one-way systems in place within the building.
Please be aware of and do not exceed the maximum capacity for the gallery spaces (figures are clearly signposted in each gallery).
Please do not attend if you or your household, extended household or support bubble have any symptoms of COVID, or are required to self-isolate.
Organiser of Picture a Dog (2) & "Inconvenient Objects"