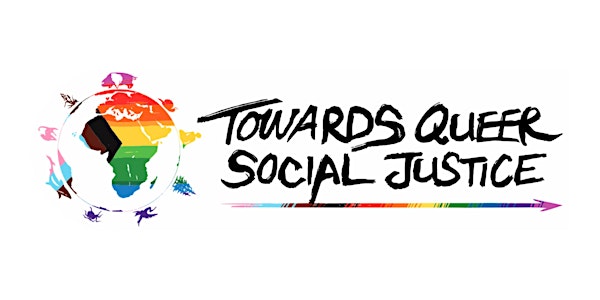 Pielalterna: Una poética política latinoamericana
Conversación con Pielalterna, una revista feminista poética política / Conversation with Pielalterna, a feminist political-poetic magazine
About this event
Pielalterna: Una poética política latinoamericana, jueves 9 de junio 2022
Hora del Reino Unido: 17h-19h
Hora de Uruguay: 13h-15h
Hora Ciudad de México: 11h-13h
Invitadas de la revista Pielalterna, enmarcada en una perspectiva feminista en clave política poética:
- Mariela Benítez (fotógrafa y profesora de historia)
- Virginia Mesías (profesora de literatura y fotógrafa)
- Roxana Rügnitz (miembra del colectivo DiverGénTE, profesora de literatura, escritora y crítica teatral)
El encuentro atravesará:
- el contexto uruguayo en el que propusieron crear la revista
- la relación entre la imagen y el texto
- la política del proceso de crear y sostener el proyecto
- la importancia del activismo cultural intergeneracional
- la política de la horizontalidad
- la política de crear espacios para voces disidentes y racializadas, las complejidades de ser aliades y los riesgos de la apropiación
Otra información
Invitaremos a les asistentes a reflexionar sobre su propia investigación/práctica creativa/activismo a través de un par de actividades breves con texto e imagen.
El evento será bilingüe con canales de traducción de Zoom en español e inglés.
Circularemos antes del evento traducciones al inglés de algunos textos de la revista, incluyendo 'El cuerpo como escudo' sobre el racismo experimentado por la población afro, y textos sobre transfeminismos/experiencias de la población trans en Uruguay: 'La supervivencia del transfeminismo frente al feminismo', 'La voz detrás del silencio', y 'En la clandestinidad más absoluta'.
Interpretación entre el español y el inglés por Ana García e Ingrid García.
Pielalterna: Latin American Political Poetics, Thursday 9 June 2022
UK time: 5-7pm
Uruguay: 1-3pm
Mexico City: 11am-1pm
Guests from Pielalterna, a Uruguayan feminist magazine with a political-poetic approach:
- Mariela Benítez (photographer and history teacher)
- Virginia Mesías (literature teacher and photographer)
- Roxana Rügnitz (member of the collective DiverGénTE, literature teacher, writer, and theatre critic)
We will discuss:
- the Uruguayan context in which the magazine was created
- the relationship between image and textthe politics of creating and sustaining the project
- the importance of intergenerational cultural activism
- the politics of horizontality
- the politics of creating spaces for "dissident" and racialised voices, the complexities of "allyship" and the risks of appropriation
Other info
We will invite attendees to reflect on their own research/creative practice/activism through a couple of brief activities with image and text.
This will be a bilingual event with Zoom interpretation channels in English and Spanish.
We will circulate links to English translations of a few short texts from the magazine in advance of the session, including pieces on anti-Black racism, transfeminisms, and the experiences of trans people in Uruguay.
Interpreters (Spanish/English): Ana García and Ingrid García.