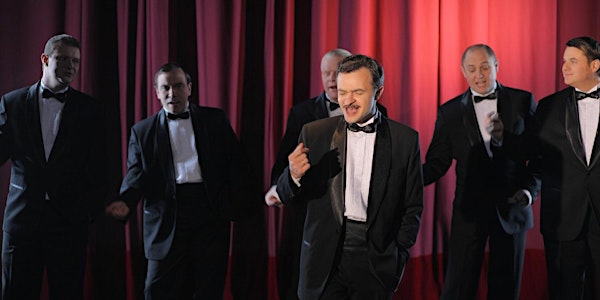 Pikkardiyska Tertsiya (Піккардійська терція, Tercja Pikardyjska, Piccard Te...
Description
First ever concert of the renowned Ukrainian Vocal Formation Pikkardiyska Tertsiya in London!
UPDATE: you can no longer book tickets online, but there will be limited number of tickets available to buy at the door from 6pm tonight.
Pikkardiyska Tertsiya (Piccard Tercia, Tercja Pikardyjska, Ukrainian: Піккардійська терція, literally Picardy third) was created on September 24, 1992, in Lviv. Pikkardiyska Tertsiya is made up of six members and boasts a repertoire of nearly 300 works. These works include liturgical music, traditional folk, and a variety of original compositions. Within over 20 years, Pikkardiyska Tertsiya has recorded 13 albums, collaborated in projects with a variety of musicians and participates in charitable events. Over the years, Pikkardiyska Tertsiya has performed throughout Ukraine and Poland, toured Germany, the United States, Canada, Italy, Russia and France, and for the first time ever we will be welcoming them to the UK.

The most famous song performed by the choir – Plyve Kacha (unofficial requiem for the fallen in Euromaidan and ATO). https://youtu.be/-Z1BSIiF5jc
Seating plan:
NB: Tickets are non-refundable, unless the concert gets cancelled.
Organiser of Pikkardiyska Tertsiya (Піккардійська терція, Tercja Pikardyjska, Piccard Tercia) in London