Pilates with Angela Green
About this event
Rhondda based Pilates company offering Pilates session as part of Hydro Jam.
Suitable for the breakers as part of the warm up for the competition, Rhondda residence and lovers of Pilates.
Taking place at Welcome to our Woods.
Angela will take attendees through a standing Pilates session.
Standing Archival Pilates Matwork, taught to Angela Green Classical Pilates by Sean Gallagher at The Pilates Source(R).
This is a standing pilates class, dynamic in nature which involves functional movement patterns during exercise: bending forwards, backwards, sideways and twisting. This class is suitable if you are generally fit and healthy and are not currently receiving treatment from a medical practitioner that would otherwise advise against you partaking in this type of structured exercise class.
By taking part, you agree to doing so at your own risk.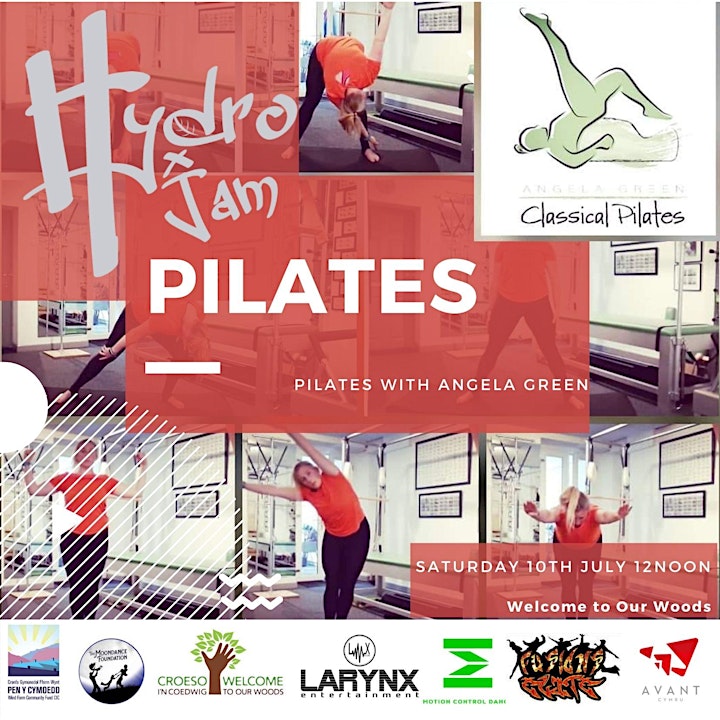 Organiser of Pilates with Angela Green
Organisation Summary:
Avant Cymru are a forward thinking theatre company from the South Wales Valleys. Creating relevant, distinctive theatre, dance, Hip Hop and artistic activity with and for our community and championing this work at home and afar.
Vision Statement:
To artistically enrich and inspire all (locally, nationally and internationally) to achieve community celebration, preservation and regeneration. 
*Valleys theatre art celebrating the past, discussing the present and creating the future*
Mission Statement: 
To create relevant, compelling, imaginative professional theatre performance and/or artistic experiences (including but not limited to dance, film, visual arts, music and drama) in the Valleys and beyond, to champion the diversity of the stories from the valleys.