Sales Have Ended
Ticket sales have ended
Your tickets purchase is almost complete! The questions below need to be answered by the candidate only. If you are accompanying the candidate please copy across their information to your ticket. Your data will only be used for registration and analysis purposes. Unless specified below we will not add your information to our mailing lists. Please see our Privacy Policy at - https://www.pilotcareernews.com/privacy-policy/ Unless exhibiting, commercial business prospecting is not permitted at this event. Any representative seen prospecting to exhibitors will be asked to leave with no refund of ticket.
Sales Have Ended
Ticket sales have ended
Your tickets purchase is almost complete! The questions below need to be answered by the candidate only. If you are accompanying the candidate please copy across their information to your ticket. Your data will only be used for registration and analysis purposes. Unless specified below we will not add your information to our mailing lists. Please see our Privacy Policy at - https://www.pilotcareernews.com/privacy-policy/ Unless exhibiting, commercial business prospecting is not permitted at this event. Any representative seen prospecting to exhibitors will be asked to leave with no refund of ticket.
Description
Pilot Careers Live - North UK
Concorde Conference Centre - Manchester Airport
Saturday 06 July 2019

10:00am - 4.00pm
www.pilotcareernews.com/live/north/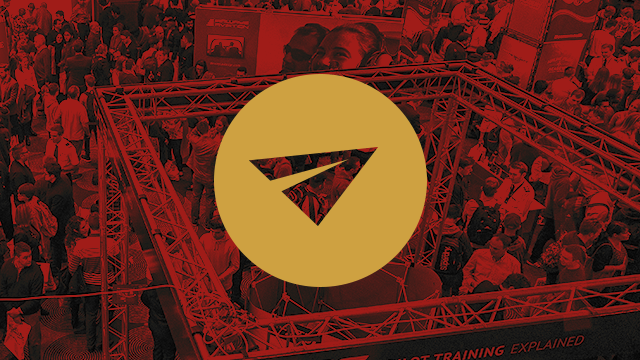 Guaranteed to inform and inspire YOU on how to begin your aviation career.
Make your first step towards a professional aviation career by attending Pilot Careers Live.
Pilot Careers Live is an exciting career event which brings together leading flight training companies, training experts and pilots in one venue, to offer the best possible advice on what it takes to becoming a professional pilot.
Seminar programme
There is also a varied seminar programme throughout the day, with keynote speakers from the airline and training market. We will be adding extra presentations to the seminar programme. Times still to be confirmed.
11:00 - 11:25 Pilots in Training: Student stories

You're in the early stages of finding out more about a professional pilot career and you are deciding which route might be the best for you.
Four pilots in training will talk about their experience so far. How they got to where they are, how they paid for it and what they wish they'd known before they started.
12:00 - 12:25 Helicopter Pilot Careers – The World's Best Kept Secret

Have you considered a career as a professional helicopter pilot? Meet Captain Sarah Bowen from Helicentre Aviation, who will talk you through their training and recruitment programmes.
13:00 - 13:25 Demystifying the Class 1 medical
Every commercial pilot needs to pass a Class 1 medical at the start of his/her career, then on a regular basis thereafter. It's a complicated area and a thorough understanding of the requirements is essential. Dr I Sibley-Calder will be delivering a seminar that's designed to demystify the process, while delivering the essential information you need.
14:00 - 14:25 YouTubers share their flight training journey
Petter Hornfeldt, known on YouTube as Mentour Pilot, joins us to share his pilot journey and how he started his career in aviation. Find out more about how he achieved his dream career.
15:00 - 15:25 Jet2.com

Jet2.com, shares advice for new pilots looking to break into the airline industry.
Find out....
- What are the costs?
- What are the salaries?
- What subjects/grades do you need?
- Have you got what it takes?
- When can you start?
- What are the career prospects?
- Is their sponsorship available?
- The military option. Is it for you?
- What are the alternative careers in aviation?
- Apart from flying for the airlines, what are the career alternatives as a pilot?
Who should attend?
If you are considering a career in Aviation, the Pilot Careers Live is a 'must-go' event and should not be missed, whether you are in education or someone looking for a career change.
Exhibitors
For more details click here to visit our website
We look forward to welcoming you on board!