Description
One night – A room full of amazing women, Winter Pimms, candlelight, live music and 3 mind-opening seminars to help you find more balance, harmony and calm in the run-up to Christmas and beyond. This is a must-attend event for women in Shropshire.
Join us for a wonderful evening of Pre-Christmas socialising and networking and at the same time learn ways in which, as busy women, we can gain more balance and harmony in their lives.
We're going to be talking happiness, hormones, and health with a unique combination of short seminars to give insight, actions and inspiration as we enter the festive season.
Our Plan
Join us for Pimms by candlelight, with a warming meal and plenty of time to socialise and network with friends, local professional and business ladies.
From 5.00pm Registration
From 5.30pm A post -work meal of jacket potatoes, vegetable chilli and salad, accompanied by Winter Pimms or orange juice
6.30 - 9pm Participate in 3 unique seminars from local business women Hollie Whittles, Helen Leathers and Kerry Sheldon-Jones.
9 - 10pm Feel free to continue to mingle and speak further with our speakers. (The bar will be open.)
---
Our Seminars
From Kerry – The Equilibrium Clinic
Feeling emotional?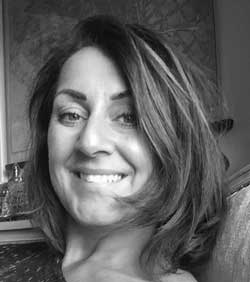 Tired, anxious or low?
Lost your confidence?
Or maybe there's the impending hot sweats, brain fog and forgetfulness.
Do you feel like you might be losing your mind and wondering what the hell is wrong with you?
Worried you might be approaching THAT time of life?
As women, and from a very young age we are taught to put up with alot and plough on through no matter what. Wouldn't it be nice not to have to struggle on?
Kerry will take us on a journey of what could happen when certain hormone levels drop, the affects it can have and how you DO NOT have to just put up with it.
Yes, that's right, there is something you can do.
Working with an obstetrician-gynecological consultant at her clinic here in Shropshire, Kerry can help get you back to the wonderful woman that you are – naturally.
From Hollie – Your Non-Geeky Tech Expert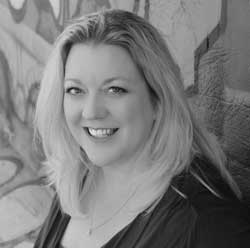 Many women are feeling disillusioned with social media and worry about the effects of too much screen time – not just on themselves but on their children. If you want to make changes or set a better example to the younger people in your life, but you still NEED to be online, you'll not want to miss this.
What are the potential effects of so much screen time? What does it do to our self-esteem to be online so much?
We hear you, you need it for your business or to keep up with your family. Well don't panic – you can find a better way.
Hollie will share ways in which you can be online while being offline. Learn how to have your digital detox before you decide to give it all up entirely. Learn to work smarter so that you can have the best of both real and virtual worlds and find a better balance in your life and in your relationships.
From Helen – Transformational Women's Coach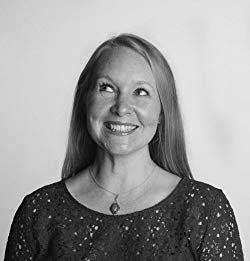 With such busy lives, it's natural to feel exhausted. We juggle life, we're pulled in every direction, and we feel guilty whatever we do. (Despite often being at the bottom of the priority list!)
Despite this busy-ness we often feel like something is missing.
Women often get to a point in their lives where they may be happy with their achievements: their friends, family, homes, career or businesses. But they often feel that something is missing. But they are too busy and too exhausted to a) work out what it is they need to feel fulfilled or b) take any steps towards that fulfilment.
How can you find more purpose when you're run down and tired? How can you learn to start saying 'no' to others and 'yes' to yourself? How can you find the calm, the balance and the energy to do the thing you've always wanted to do?
Helen shares the secrets to finding more time and energy for you so that you can start on that journey to purpose and fulfilment with a bounce in your step and heart full of love.
---
Our Tickets
Individual tickets are priced at £30 to include welcome Winter Pimms or orange juice, your meal and all three seminars. When you book before 5th November you can take advantage of our earlybird price of just £24.
Our Tables
Do you know a group of ladies, friends, clients, or staff who would like to participate in this candlelit evening? Book a table of 10 and your ticket is free (or pass the savings on!) Full price is £270 or our earlybird price is £216.
When you book a table we will email you to register as a Table Host with us which will mean you can take advantage of these additional benefits:
Advertise your business by displaying a rollerbanner in our drinks reception area where you can also meet and greet your guests.
If you know you have a table full why not pre-order additional drinks for your table.
Use your table to thank your female staff, entertain your clients or have a night out with your local network.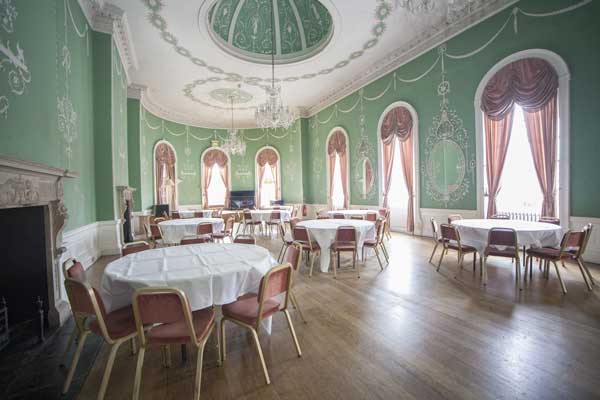 Organiser of Pimms by Candlelight
About Hollie:
Having worked with blue-chip companies, small to medium enterprises and business start-ups, I have amassed a lot of experience over the years. After running my own successful web design consultancy for ten years, I realised that the thing I love most is working with people to help get them online.  Setting up an online digital marketing consultancy not only plays to my strengths but it's something I really enjoy!
Having extensive experience in Learning and Development for one of the largest global IT consultancies, I am uniquely positioned to bridge the gap between the techies and the real world!
About Helen:
Helen is an inspirational professional speaker, multiple bestselling author, and renowned transformational coach. Over 20 years she has personally trained and coached thousands of business owners to be the very best that they can be, and through her articles, books, talks, and programmes, she's positively touched hundreds of thousands of people's lives. Helen has earned a reputation as the ultimate catalyst of change, and is a true intuitive force for good