Description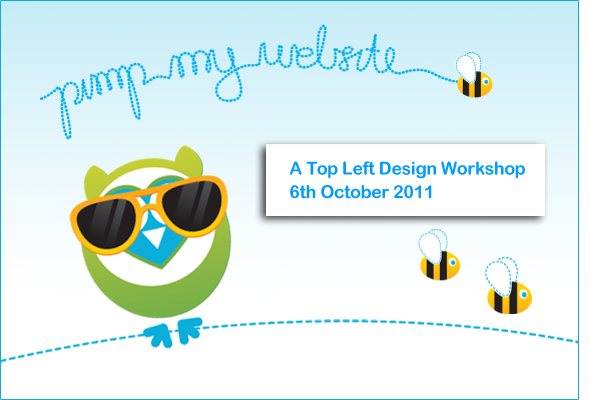 If you are in any way dissatisfied with the return on investment of time and money that you have put into your website, then this unique workshop is for you.
If you are thinking about investing in a new website then you should attend this workshop before you sit down with a web designer – it will ensure that you don't end up being led down the wrong path.
In just 2 information packed hours you will discover new ideas that you can implement within your existing website to generate more visitors and then convert more of those visitors into paying customers/clients/patients/subscribers/fans.
And the good news is, some of these ideas can be implemented within 24 hours of attending the workshop, none of them will cost you a fortune to do ... and some of them you can even do for free.
So many seminars/workshops to attend – so little time!
We know the feeling! Which is why we want to assure you that attending this workshop WILL BE the very best possible use of your time ... by putting our money where our mouth is!
Don't think twice about attending this workshop. Book your place today - attend – put the ideas to work in your website – measure the results ... and if you don't see a noticeable improvement we'll refund your workshop fee in full!
That's our 100% MONEY BACK GUARANTEE and the reason why we provide you with a valuable free bonus when you attend the seminar.
FREE Bonus #1
Have you ever been to a workshop and not been able to concentrate on what was being said because you were too busy writing notes or even worse not able to follow through afterwards because you couldn't even read your notes!
Well, because of our guarantee we can't afford that to happen, so we provide you with a full written outline of the workshop in the form of a comprehensive instruction manual that you'll be able to refer to again and again in the days and weeks following the workshop to get the results we are promising you.
By applying the ideas revealed in this workshop you will be bringing your current website right up to date and creating a website that leads the field in your industry or profession.
And that's where we want you to stay. So after attending the seminar we will provide you with FREE Bonus #2 – 'back door access' to our own in house research bulletin. Previously only distributed internally amongst our team, when you attend this workshop we are going to include you on the distribution list so that you are able to keep your website at the cutting edge ... for many years to come!
Places are limited - results are GUARANTEED - so book your place right now!