A one-hour Pinch Pot workshop, using a stoneware clay to make your own unique pumpkin pot. Come play with Clay!
About this event
This one hour pottery session, designed for the young but also the young at heart, will see you create a Halloween Pumpkin (or seasonal squash - it's up to you) using a very simple Pinch- or Thumb-pot building technique. Although simple in principle, it will involve some skill and imagination in joining and decorating your finished piece! We will work altogether to make the pots, and once finished, they will stay at the studio to be fired, glazed and then re-fired. All in time to be collected (or posted out) for Halloween!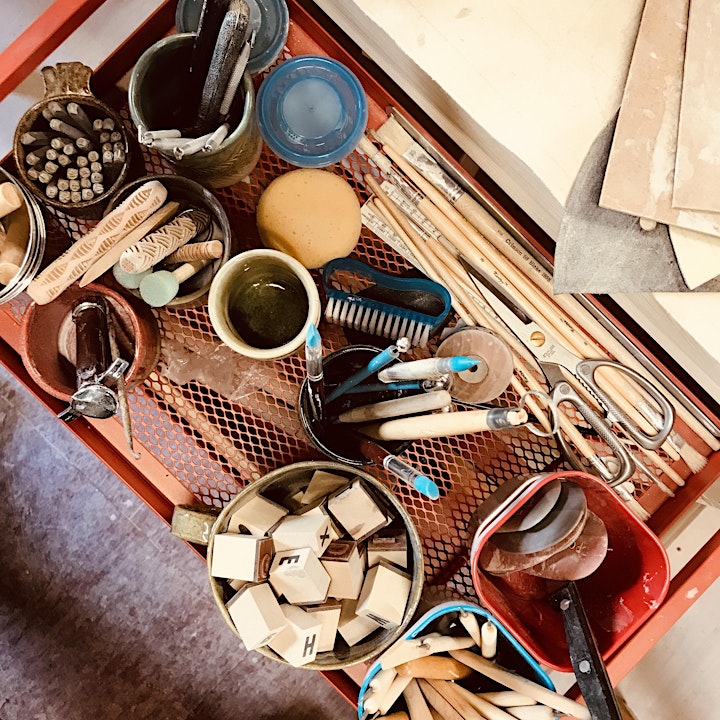 There are only four places per session - that allows enough access to support for everyone to be successful! Also, as this is a creative class designed for younger potters, it is expected that a parent or guardian will stay with any participant aged 16 or under; the numbers are thus limited to avoid over-crowding in the workshop. Each ticket will enable the one participant to build one stoneware pumpkin. If you are accompanying a younger family member, and want to build your own pumpkin, please book an additional ticket for that particular session.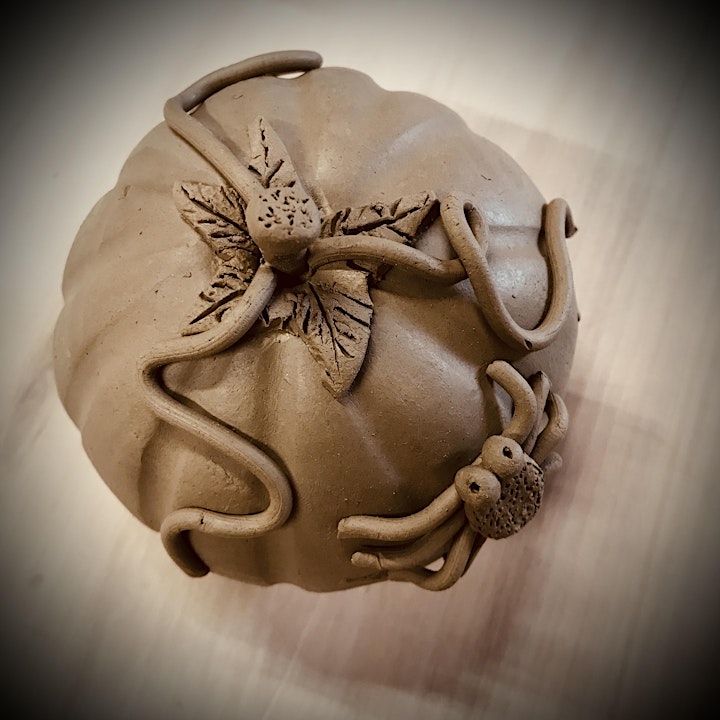 If you are a family of more than four and you all want to come, the workshop will comfortably accommodate up to six working potters. To make a booking for groups of five or six people please contact me to discuss options.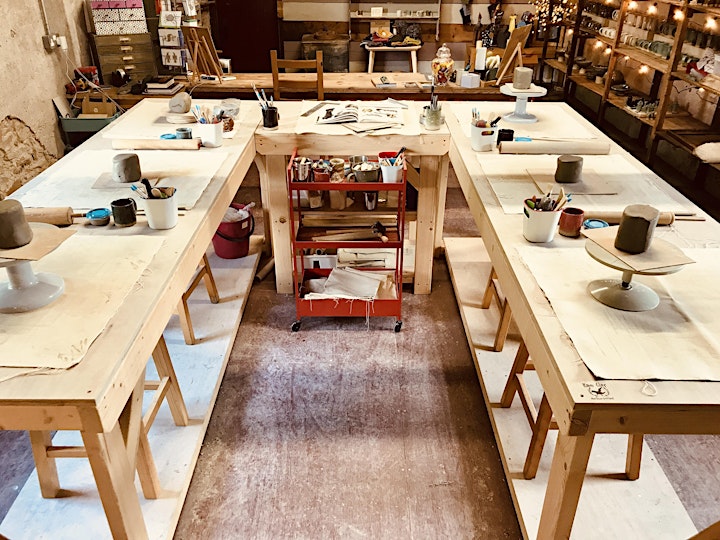 A word of warning - the kiln Gods can be fickle, and despite doing everything possible, some pieces will fail, crack or blow up (!) in the kiln. There are no guarantees in pottery, not even for seasoned potters.
A second word of warning - working with pottery can be hugely addictive. You have been warned!
The Studio is housed on the first floor of Ford Forge at Heatherslaw, an old timber loft that houses a making/teaching space, a drying & kiln room, a small shop/gallery and storage areas. Nearby are many attractions and places to walk, shop and eat; how about a neighbouring Narrow-guage Railway (that runs to Etal Castle and back), a working flour mill, a heavy horse centre, a micro-brewery, or a Riverside Tearoom?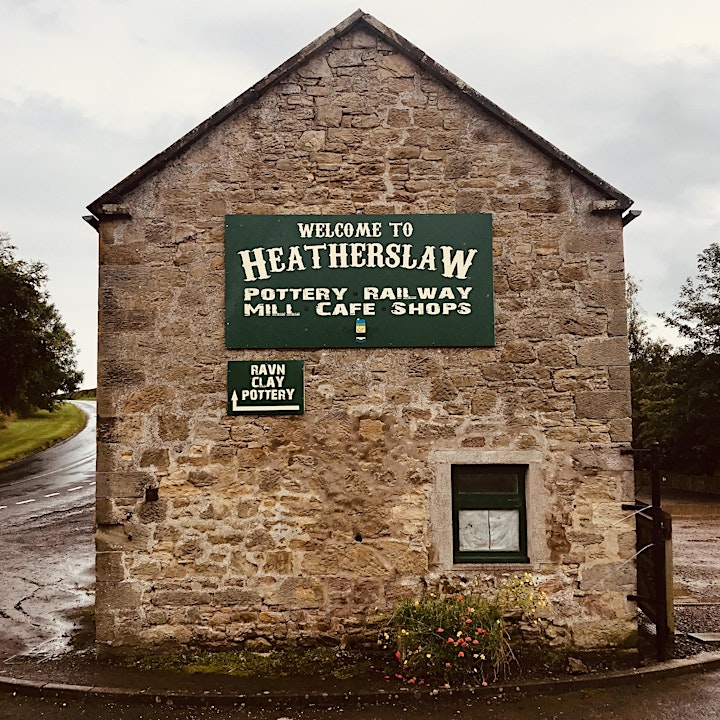 This isn't a purpose built studio - it is a lovingly re-purposed agricultural building. Please note that access to the stduio is only via a set of external stone steps, and the nearest toilets are located two minutes away across the river.
There is currently no heating in the studio so as we creep ever closer to the colder winter months, please ensure you wrap up warm, and remember to bring an old shirt, apron or similar if you are worried about getting covered in clay.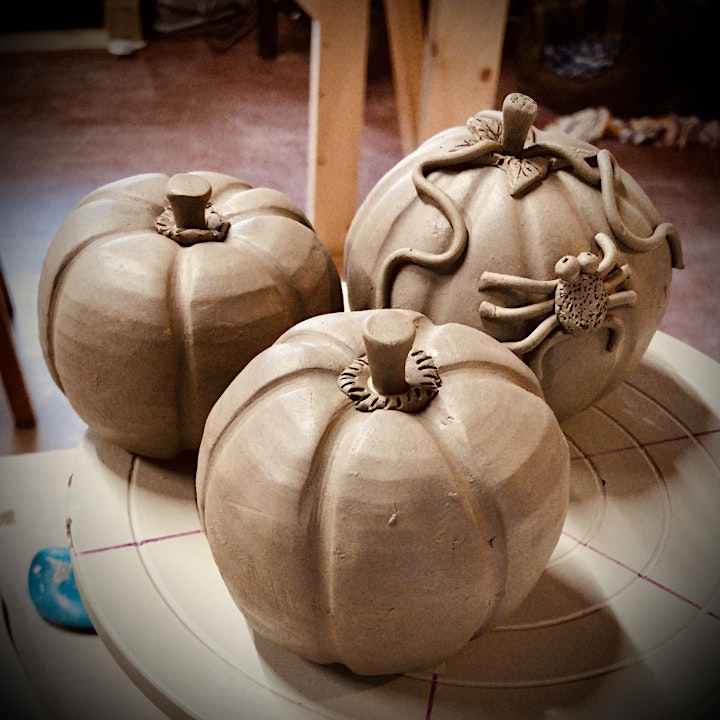 Please note - the cost includes all materials, tuition, glaze and firings. If you need your work posting out to you or someone else, please ensure you book an additional postage and packing ticket!
Remember, under 16s need a parent or guardian in attendance. You can assist and support your young person, but if you want to build your own pumpkin, you'll need to book and pay for an additional space.
Organiser of Pinch-Pot-Pumpkins