Back by popular demand: Tickle your taste buds with this online cocktail tasting, hosted by Stephen "Spank the Mint" Marsh.
About this Event
It's the Thursday before Christmas, but all is quiet outside. What you gonna do? Enjoy an online Cocktail making and tasting session from the comfort of your sofa of course!
Following on from the sell-out gin tasting session in October, your ticket for two includes a Pinkster and Hedgepig Cocktail Tasting kit delivered to your door. At this special Christmas event, Mr Pinkster and Barley resident, Stephen Marsh, will explain how to make some amazing gin-based Cocktails. This time, we're running the event on Zoom to make it an even more interactive session, including a Q&A and live auction.
Enjoy a double ticket, or gift it as a unique Christmas present!
How it Works
Your ticket includes a Pinkster Gin Home Cocktail kit for two, delivered to your door (small delivery charge for non-local delivery). Curl up on your sofa and let Mr Pinkster, and Barley resident, Stephen Marsh,show you how to mix some delicious cocktails - from a Winter Warmer to a Cambridge Gage. Includes a live Q&A and Auction, where there's an opportunity to bid for an exclusive personal tour of the Pinkster Gin factory with Stephen.
The tasting, Live Q&A and auction will all be broadcast on Zoom
What's In My Pack?
All the ingredients you need to make 4 delicious cocktails (for 2 people, or one thirsty one....) and 2 festive mocktails. Including Pinkster Gin (of course!), apple juice, cocktail mix, a hedgepig, tonics and even cloves.
Who's it For?
This event is organised by Barley Church and Barley Scouts to support the work of the church locally and raise funds for a new Scout Hut. All profits will be split equally between the two local charities.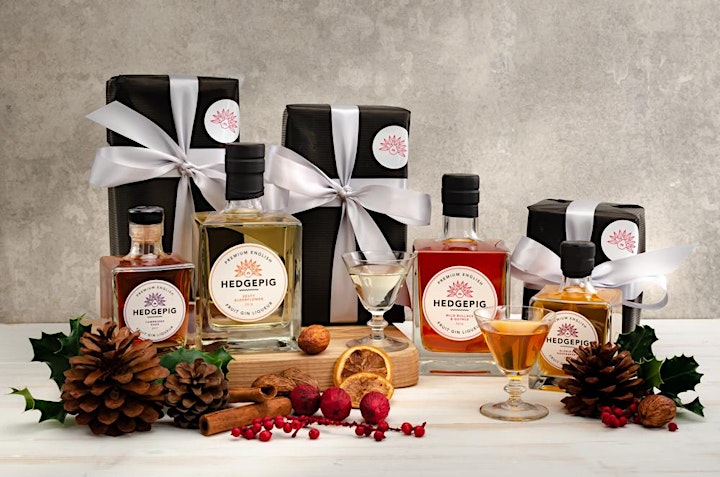 Date and Time
Location
Refund Policy