About this Event
Come and join me for this fun and friendly masterclass where I will be showing you the strategies, tricks and techniques to get your Pinterest working for you as a promotional platform.
I will show you:
How to get hundreds of followers in just a few weeks
How to create pins that Pinterest will want to promote for you
How to use Pinterest as an effective marketing strategy for your business
How to advertise your goods and services effectively on Pinterest
How to optimise your profile to get you noticed
How to optimise your boards so that they show up in searches
When, what and how to pin for maximum impact
and much more besides
Are you wondering whether Pinterest is the right platform for you and your business?
Well if these guys are on there.... Maybe you should be too. Just saying...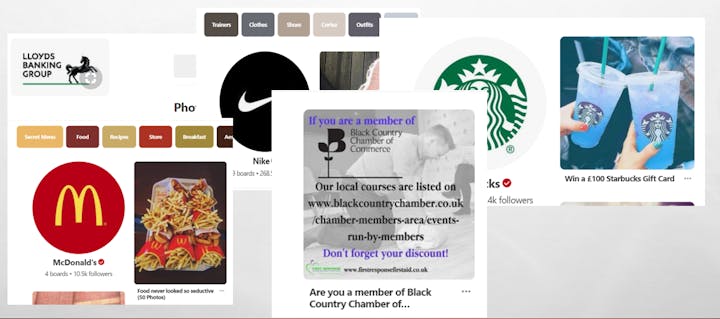 And if that's still not enough to convince you, have a look at the amazing views and engagement you get on there.
How does your Facebook or Instagram compare to this?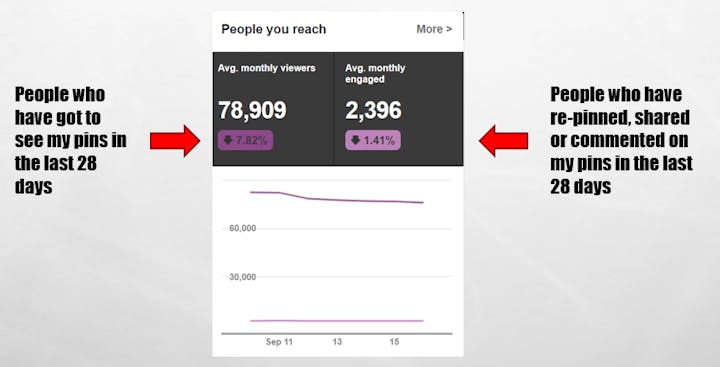 So, if you want to try a marketing platform that is still completely FREE to use, has engagement and reach like nothing you've seen before AND you want to learn all about it and how to do it in just one day - come and join me in my masterclass where I will be sharing all my hints, tips and secrets so that you can easily and quickly be getting results like this too.