Description
Join Amnesty International UK for a panel discussion with three inspiring activists: Phyll Opoku-Gyimah (UK Black Pride), Lisa Power (HIV Justice Network) and Christine Burns (author of Trans Britain).
Chaired by Lui Asquith, Vice Chair of the Amnesty UK LGBTI Network, the panel will look back on LGBTIQ activism in modern Britain and especially the role women have played in securing rights for the lesbian, gay, bi, trans, intersex and queer communities. The panel will consider the history of the LGBTIQ movement, and what it has learned from, and can still learn from, other movements of the 20th and 21st century from the Civil Rights movement to Black Power to Women's Liberation. The panel will also discuss the relationships the LGBTIQ movements have had with other identities such as race and gender, and the relationship between LGBTIQ activism and feminism.
Please join us for what will no doubt be an educational and inspiring discussion.
For queries, please contact Kieran Aldred at kieran.aldred@amnesty.org.uk
To join or find out more information about the Amnesty International UK LGBTI Network, please see our website: https://www.amnesty.org.uk/join-lgbti-activist-network
THE PANEL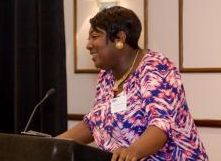 Phyll Opoku-Gyimah is the co-founder and executive director of UK Black Pride, a Diva Magazine Columnist, a Stonewall Trustee, a trade unionist, an equalities campaigner and activist who focuses on intersectionality. She rejected the nomination of an MBE in 2016 because she said: "I don't believe in empire and actively resist it, colonialism and its toxic and enduring legacy in the Commonwealth, where - among many other injustices - LGBTQI people are still being persecuted, tortured and even killed because of sodomy laws."
Twitter: @MsLadyPhyll
Books: 'Sista! an anthology of writings by/about same-gender-loving women of African descent in the UK' (co-editor)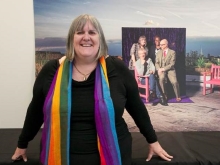 Lisa Power is a dyke who's been around for donkeys' years, an accidental activist since 1975 in sexual health, LGBT+ and women's rights. She is currently Chair of the HIV Justice Network, freelance HIV policy adviser and organises history events for Pride Cymru. Her motto? "History is for interfering with".
Twitter: @alisapower
Books: No Bath but Plenty of Bubbles: Stories from the London Gay Liberation Front, 1970-73 (author)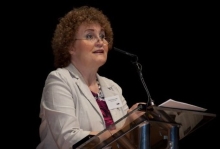 Christine Burns is a retired equalities specialist. She was a leading figure in the campaign for trans rights, helping secure the passage of the Gender Recognition Act in 2004. She also chaired the North-West Equality and Diversity Group for many years and helped organisations like the NHS develop equality strategy. Her latest book, 'Trans Britain', is the first documentation of the historical development of trans people in Britain, from the nineteenth century through to the present day.
Twitter: @christineburns
Books: 'Trans Britain: Our Long Journey from the Shadows' (editor)
'Pressing Matters' Vols 1 & 2 (author)
'Making Equality Work' (co-author)