Pioneers of Change - Two days Leadership Training for Emerging Leaders
Description
ICERAS in partnership with - Sustainable Communities Programme of Initiatives of Change IofC UK, The Pearl Leadership Institute and Ethar Relief invites African youths, emerging leaders and other changemakers for a two days leadership development workshop.
ICERAS strives to be a connector of people and ideas. We host a variety of events throughout the year to bring people together, encourage dialogue and discussion and to provide education on key and civic issues.


Participants shall:
Develop a deeper understanding of leadership.

Identify various personal traits such as: personality type, virtues, leadership styles, communication styles and motivational style to help develop a strong sense of self when leading others.

Analyse group and personal responses to team and problem-solving scenarios to identify best practices.

Analyse group and personal communication to show understanding of styles and how they can be adapted to help move people along in their process.

Practice coaching skills in order to empower others.

Learn time management tools in order to lead in a balanced and productive way.

Learn models of verbal and non-verbal communication that allow you to build rapport with a range of different people.

Practice presenting ideas in an engaging and persuasive way to encourage followship.

Engage in deep levels of personal reflection, quiet time and group discussion in order to explore personal leadership strengths, areas for development, concerns and goals moving forward.

Leave with a mini action plan of how you can utilise the skills learned to create change in your leadership context.
Dates: 30th November - 1st December , 2019 *Meals will be provided*
Time: 9:30am to 5:00pm *event starts and ends promptly on both days*
Location: Ethar Relief 467 Coventry Road, Birmingham B10 0TJ West Midlands
Directions: from Birmingham City Centre:
Bus: 60 from Moor Street Queensway (Stop MS4) get off at Golden Hillock Rd.
Bus: from Moor Street Queensway (Stop MS4) get off at Little Green Lane.
For further information you may contact: elena@iceras.org
---
---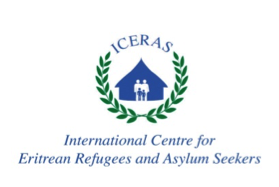 ---
---

---
---

---
---
The Pearl Leadership Institute

---
---