Multiple Dates
Pippa Pixley: Nature's Fingerprints Printmaking Workshop| Holburne
Learn how to make your own water-floated concentric monoprints using natural & sustainable materials.
About this event
In this exciting monoprinting workshop we will be floating naturally derived inks on a bath of water: a mesmerizing process that creates swishing and swirling shapes and patterns reminiscent of the concentric rings that form within the structure of a tree as it grows through a cycle of seasons. Each print we transfer onto the specially prepared papers will be as unique as a fingerprint, an image with it's own character and history, just as each fingerprint is unique and has its own story to tell.
About Pippa Pixley
Pippa loves to combine her skills as a writer & illustrator to create beautiful picture books. She also loves to share her experience with children and their teachers.
Pippa is a member of the National Association of Writers in Education (NAWE) and of the International Marbling Network, and has also been chosen as their Patron of Reading by several primary schools
https://pippapixley.co.uk/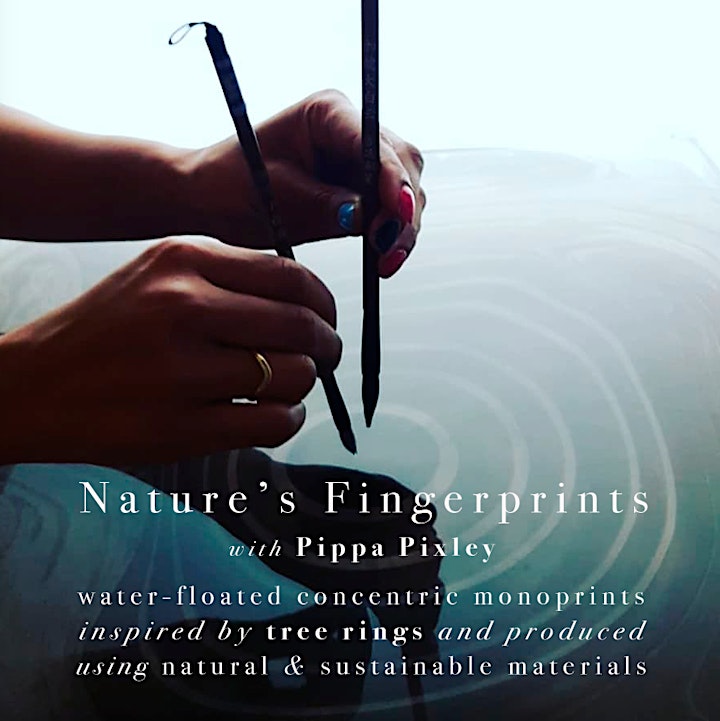 Organiser of Pippa Pixley: Nature's Fingerprints Printmaking Workshop| Holburne