Description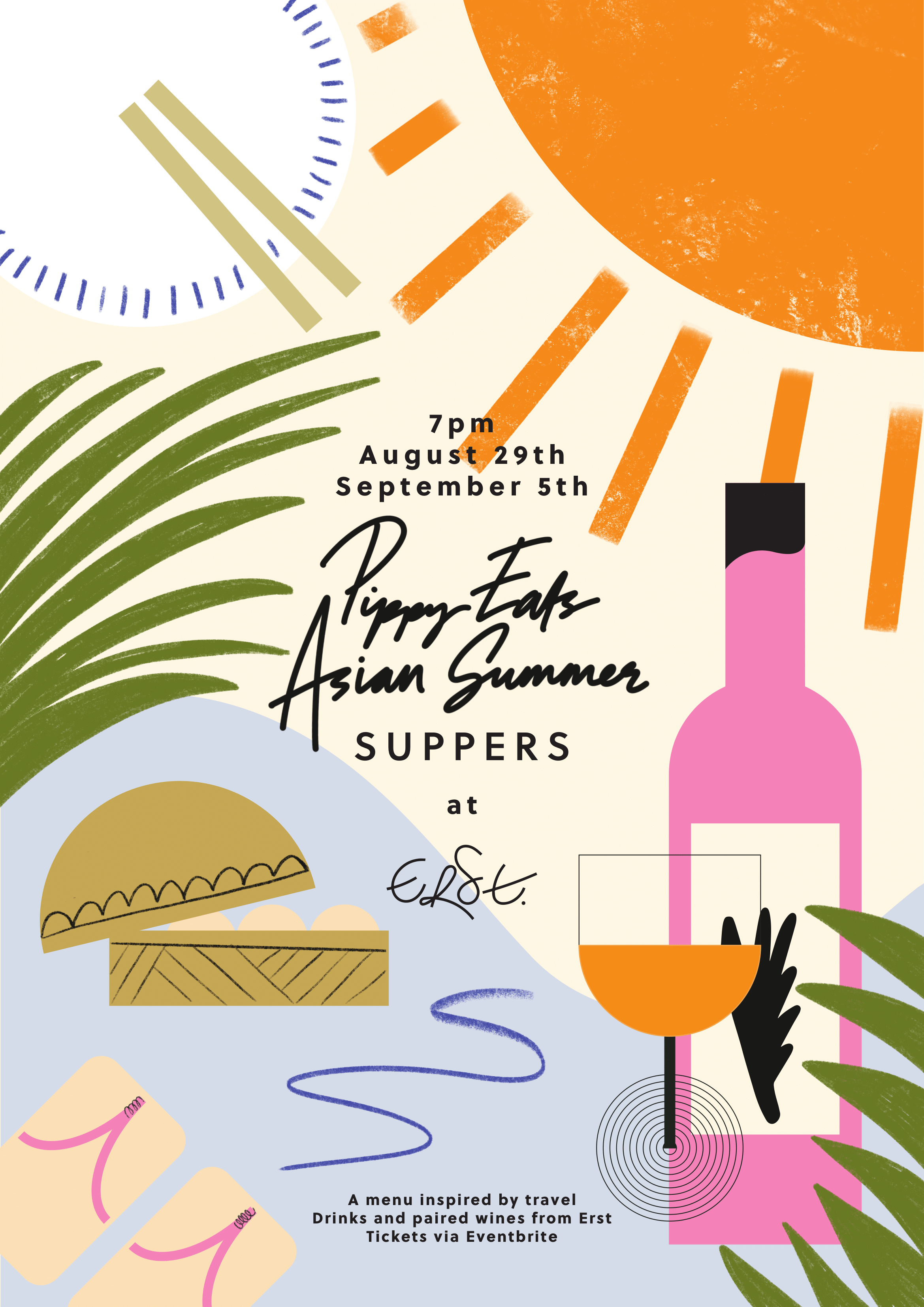 Artwork by Han Valentine https://hanvalentine.com/
I'm so excited to announce that I will be taking over the kitchens at Erst for my Asian Summer Suppers. This will be over two dates and will be my last Manchester Supper Clubs for 2019.

The menu will be inspired by my recent travels to Taiwan, China, Japan and Thailand and will feature some of my favourite dishes from those regions.

The menu will include 6 courses including snacks and a dessert.
Drinks will be served by the team at Erst and suggested paired wines will be available.

August 29th 7pm
September 5th 7pm

Tickets £45 + processing fee
Menu to be announced.
---
Arrival at 7pm, with food served at 7.30pm.
Unlike my other events, due to the nature of the preparation conditions, I will only be able to cater for vegetarian and pescatarian dietary requirements at this event. Sorry for any inconvenience this causes.
A photographer may be present at this event, please let us know in advance if you would not like your picture taken.