Description
Workshop#5: Fundraising and Investment
We have a fantastic panel lined up with folks from PRESS London, Crowdfooding, Worth Capital and JamJar investments. Ed from Press will provide us with a unique perspective of how as a startup he managed to secure funding, who he approached and the tips and tricks hes discovered along the way. Accompanying him we have Alessio, Kirsty and Matthew to provide expert perspectives of the various channels of investment in the market.
We have mentors and industry specialists from a wide range of organisations in the field. So far, we currently have the likes of; MMC ventures, Octopus ventures, Startup Funding Club, Angel Investment Network, Felix Capital, Finance Kitchen, Oghma investment partners, and General Standards coming over to join us.
During the workshop, the specialist mentors and speakers will share their knowledge and experience with their careers and their own businesses to help your understanding of the subject, covering issues such as; What type of funding best suits your business model? What do I need to know before I seek investment? Who should I appraoch? What investor is best aligned to my business idea? Are you ready to appraoch an invetsor? How much money should I be looking for in relation to equity?
At the end of the activity startups will get a chance to pitch their product and startups directly to an audience of budding investors, startups, accelerators and news channels.
Agenda:
18:00 - 18:10 Registration
18:10 - 18:20 Welcoming and Introductions
18:20 - 19:30 Panel Discussion and Q&A
19:30 - 19:40 Break
19:40 - 20:40 Workshop
20:40 - 21:00 Pitching
21:00 - 21:10 Wrap up
21:10 – 22:00 Networking and refreshments
22:00 - End of event
Speakers & Mentors: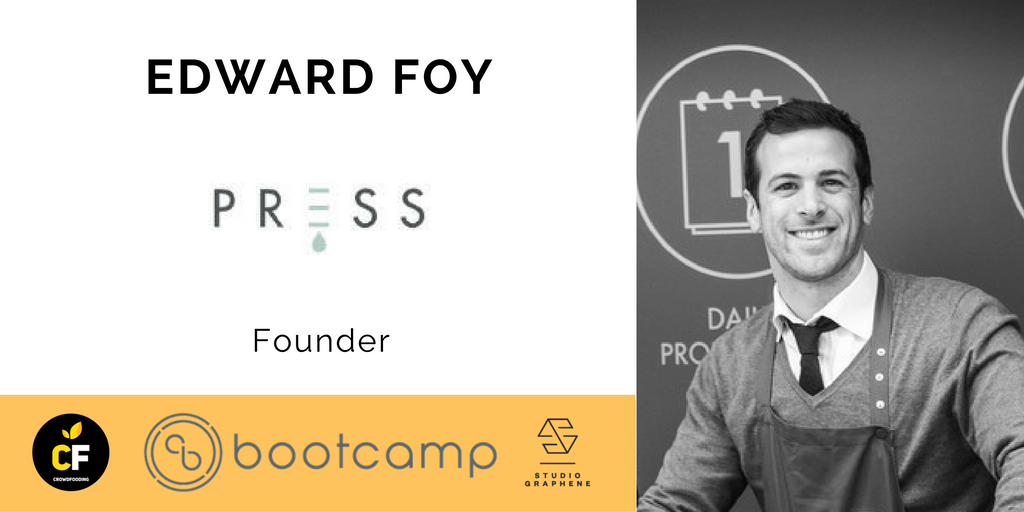 EDWARD FOY
Founder of Press London
Ed is the co-founder of PRESS, a health juice and food retail business based in London. They have roots in LA where they develop their products. They focus on delivering the best Cold-Pressed Juices, Juice Cleanses, health snacks, and health food in the world. Press now has retail stores and online services providing door to door deliveries to offices and homes.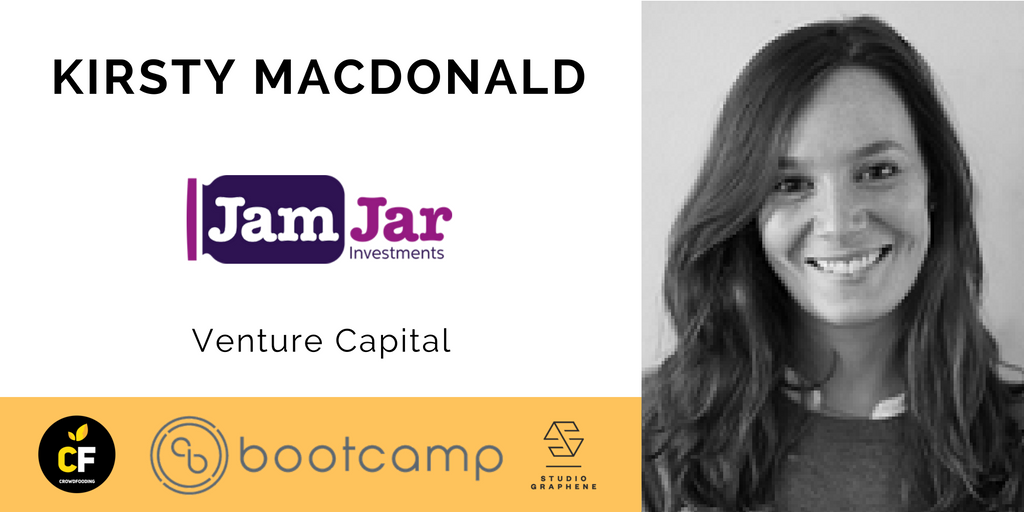 KIRSTY MACDONALD
Investment associate at JamJar Investments
Kirsty is an Early Stage Investor at JamJar Investments, the innocent drinks founders' private venture capital fund, which looks to help and invest in disruptive consumer-facing companies, both online and offline. Past deals include Graze, Deliveroo, Dojo, Farmdrop, Chronext and Tails.com. Prior to JamJar, Kirsty trained at consumer goods giant Unilever working on marketing and customer analytics across a variety of brands within their personal care and food portfolios. She holds a BA in Economics and Management from the University of Oxford and an MSc in Global Politics from The London School of Economics.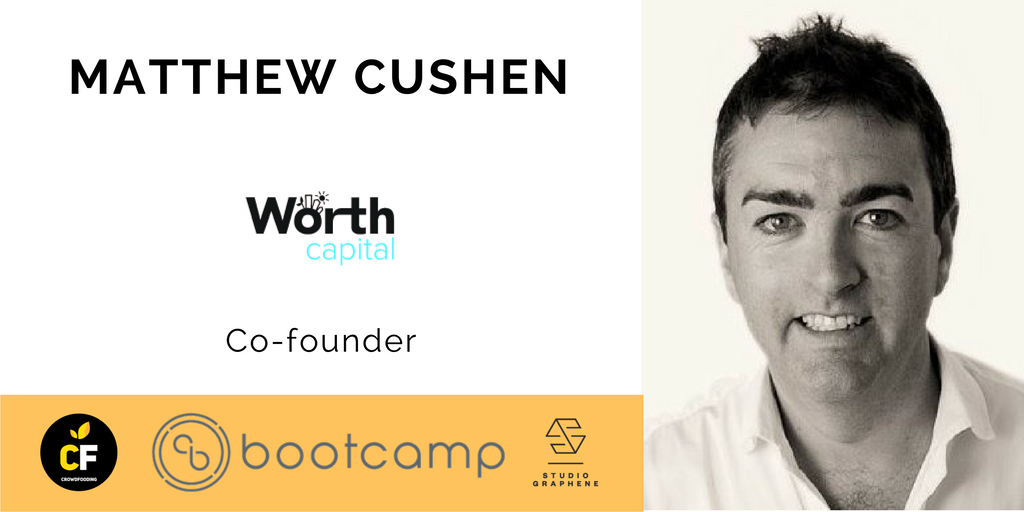 MATTHEW CUSHEN
Co-founder of Worth Capital, Founder of Uprising.
Matthew is an entrepreneur, investor, mentor to entrepreneurs and consultant to large businesses. He is a founder of Worth Capital, who find fund and mentor the best of UK start-ups. He is also an innovation consultant, working with the leadership teams of SABMiller, Tesco, IKEA and Paddy Power. He has the pragmatic and commercial focus of a retailer, having grown up with Virgin Retail, Kingfisher and the John Lewis Partnership.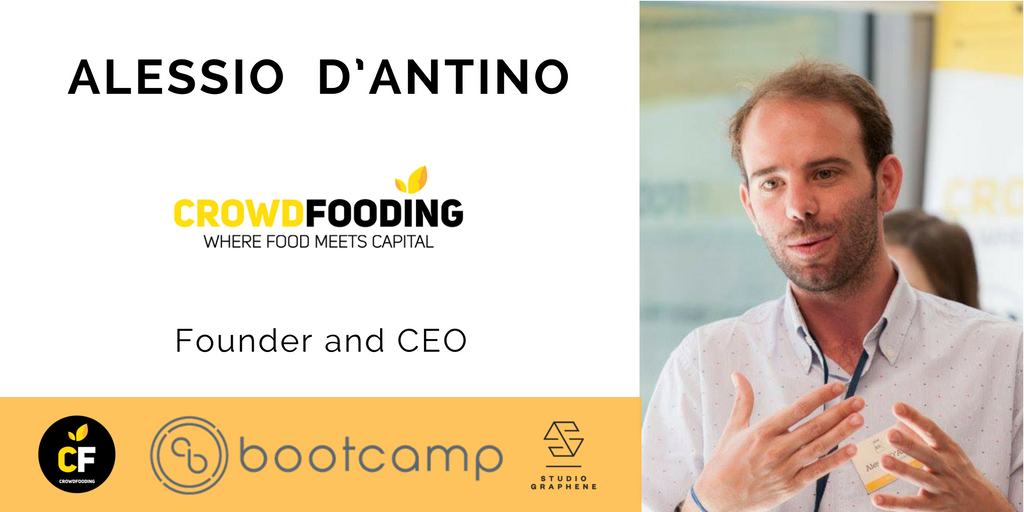 ALESSIO D'ANTINO
Founder and CEO of Crowdfooding
Alessio is the co-founder of Crowdfooding, an equity-based crowdfunding platform for food and beverage-related ventures. He started his marketing career at Fortune 500 beverage company before deciding to join a San Francisco-based start-up accelerator to lead their marketing and business development efforts. Alessio is an avid start-up aficionado and a big time foodie determined to make food start-ups thrive by providing them with a more immediate access to capital A global citizen at heart, he has lived and worked in Italy, South Korea, Australia, US and the UK where he is currently based.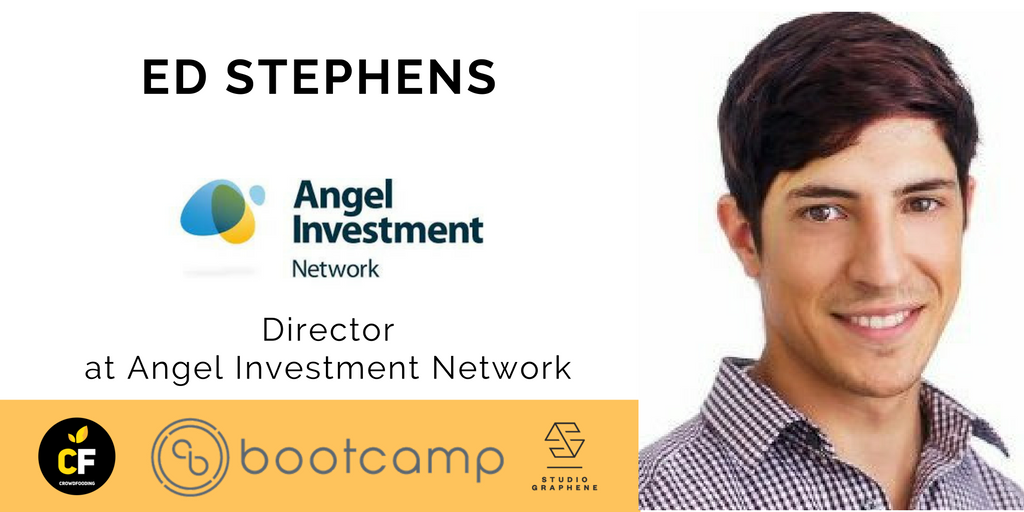 ED STEPHENS,
Director at Angel Investment Network
Ed is the Director of the UK's largest Angel Network. He has been part of a team responsible for raising over £35m for over 150 Start-Ups. Ed started working at Angel Investment Network in 2010 - in that time he played a key role in growing the UK brokerage from its initial beginnings as a two man operation to what it is today. To date, he is a Shareholder in over 40+ start-ups. He is also a member of both the Growth Hacker and Cinnamon Bridge team, helping to both mentor and guide them.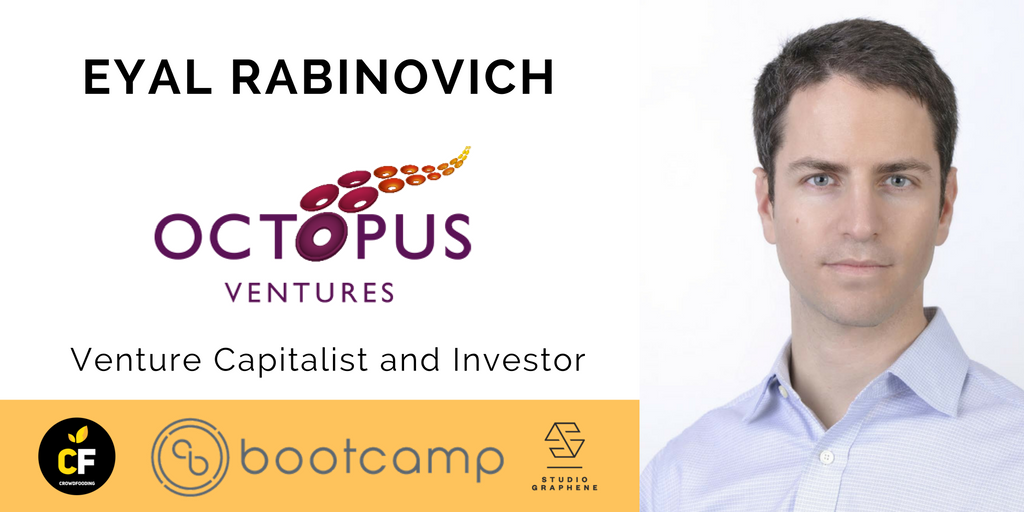 EYAL RABINOVICH,
Investor and Venture capitalist at Octopus Ventures
Eyal brings 13 years of experience in the tech industry, including VC investments, business development, product management and marketing, working with all sizes and shapes of businesses, from established companies such as King.com to fast growing start-ups. Prior to joining Octopus Ventures, Eyal co-founded PlayScape,, a leading mobile game publisher where he managed the world-wide marketing and business development activities as VP Business Affairs. As an entrepreneur with extensive experience in developing and marketing consumer-facing products, he worked with developers to distribute and commercialize their apps and games. Prior to that, Eyal served as an officer in an elite IDF Navy unit, in addition to being a Senior Software Engineer at Hedge-Tech Financial Engineering, and VeriFone.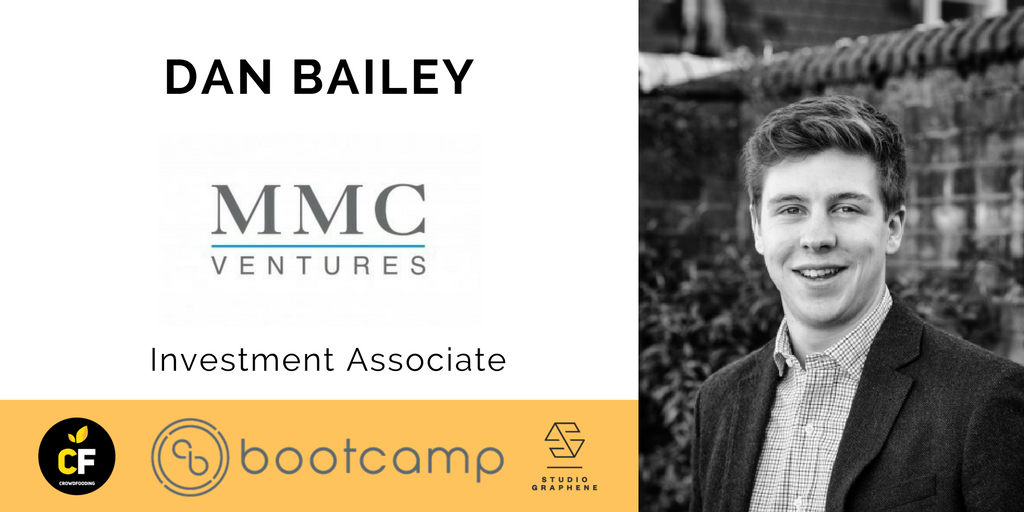 DAN BAILEY,
Investment Associate at MMC ventures
Dan is an associate on the investment team at MMC Ventures, focused on sourcing and evaluating new investments along with working with the MMC portfolio. His main areas of interest are technology and marketplaces, in particular subscription models, Machine Learning and the API Economy.
Founded in 2000, MMC Ventures is an active investor and award-winning venture capital fund, focused on sectors where the UK is a world leader – particularly financial and business services, business software, digital media and consumer internet. MMC has over £165 million under management, investing circa £20 million annually in early-stage tech businesses at the Series A stage.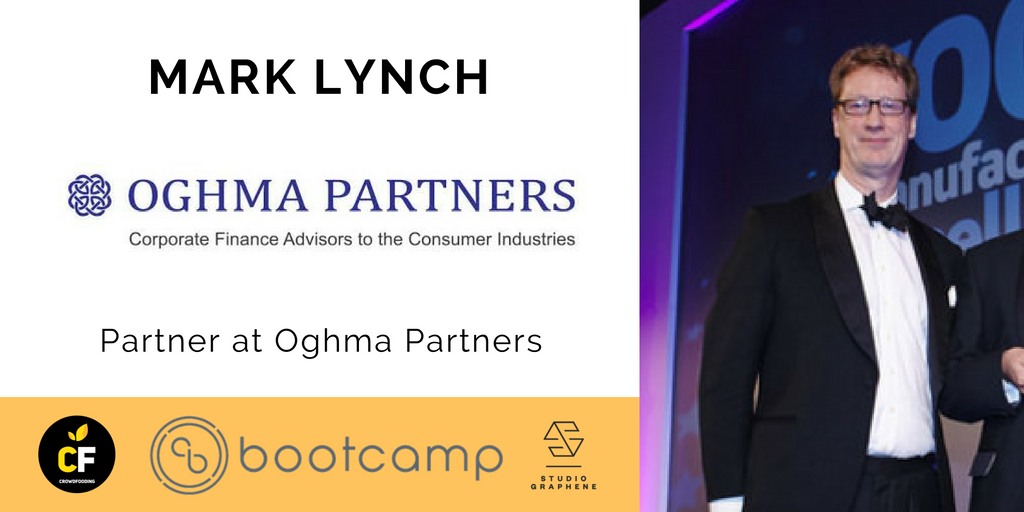 MARK LYNCH
Partner at Oghma Partners
Mark has worked in the financial services industry for over 25 years. Prior to establishing Oghma Partners in 2008, Mark was a Managing Director at Goldman Sachs where he oversaw coverage of the European Consumer Sector covering the Food, Beverage, Tobacco, Household, Retail, Media and Luxury Goods sectors. Mark also previously held positions at UBS Warburg, BZW (now CSFB) and Credit Lyonnais. Marks Specialties include specialist in coverage of the European Food, Household, Beverage and Tobacco sectors.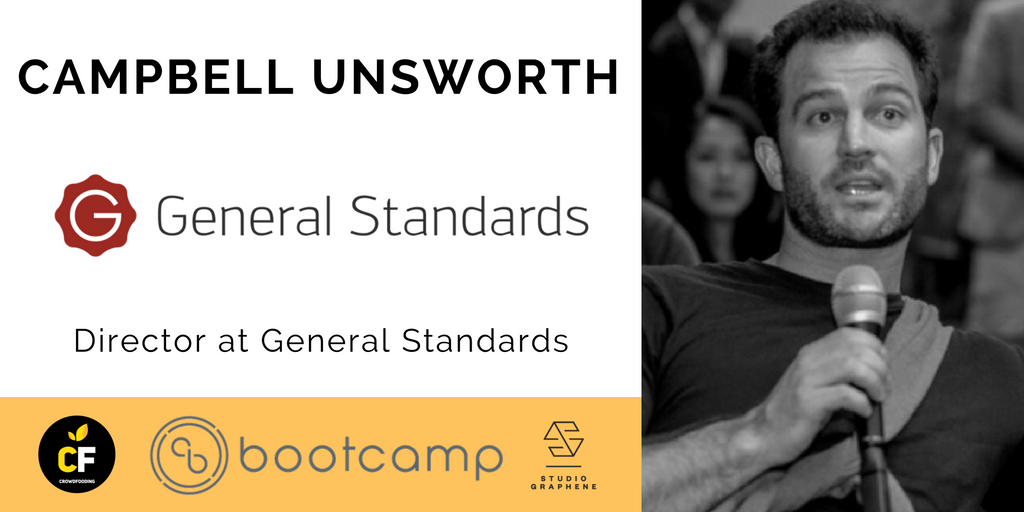 CAMPBELL UNSWORTH
Startup Lawyer at General Standards
Campbell is a global director and the UK partner at General Standards - Startup Lawyers (affordable, fixed fee legals for startups). He's an enthusiastic and trusted advisor, mentor and teacher - delivering pragmatic legal advice (and business insights) to startups, founders and entrepreneurs.
Grab your tickets now and learn how to fast-track your business.
FAQs
What is the refund policy?
We operate on a 3 day refund policy, we will only consider a refund 3 days prior to the event.
The name on the registration/ticket doesn't match the attendee. Is that okay?
That shouldnt be an issue on the day.
Do I have to bring my printed ticket to the event?
No, it is not neccessary to bring along a printed ticket.
What are my transport/parking options getting to the event?
We are roughly a 5 minute walk from Camden Town underground. Parking around here is limited, the majority of parking is paid.