Pitch & close the deal - Fundraising workshop for food start-ups
Description
Workshop#5: Funding and Investment
So you've launched your brand but you're wondering where you go from here? Where will you get the money to expand and grow? How should you approach Venture Capitalists and Investment Angels? Whats the best way to get recognised?
This is often the stage that most businesses feel the most helpless at...This is why Cinnamon Bridge has left the best until last. The final workshop is designed to send you away with the confidence to take your small kitchen production and scale up with the help of investors. Our speakers, venture capitalists, angel investors & advisors will help you to understand the process of raising capital and give you the knowledge and tools, which will help you to raise money and investment with confidence.
During the workshop, the specialist mentors and speakers will share their knowledge and experience with their careers and their own businesses to help your understanding of the subject. You will find out what are the best funding options for your food business. When should you go after external funding? Where to find and how to approach it? And of course what is your valuation and how much money should you be asking?
Bootcamp
This 5-workshop series will offer valuable information to assist food start-ups, as they embark on their entrepreneurial journey. This workshops is designed and led by the Cinnamon Bridge team, experienced food entrepreneurs, industry experts, mentors and creatives alike. Those attending will gain valuable knowledge, which will ultimately serve to facilitate the growth of their businesses. The workshops will include informative presentations, hands-on mentoring, valuable and insightful exercises, talks from successful food industry entrepreneurs, and more. Not only will the workshop facilitate growth and offer industry acumen, it wil be a very unique networking opportunity.
Agenda:
18:00 - 18:10 Registration
18:10 - 18:20 Welcoming and Introductions
18:20 - 19:30 Panel Discussion and Q&A
19:30 - 19:40 Break
19:40 - 20:40 Positioning workshop for Food Start-ups
20:40 - 21:00 Pitching
21:00 - 21:10 Wrap up
21:10 – 22:00 Networking and refreshments
22:00 - End of event
Speakers & Mentors: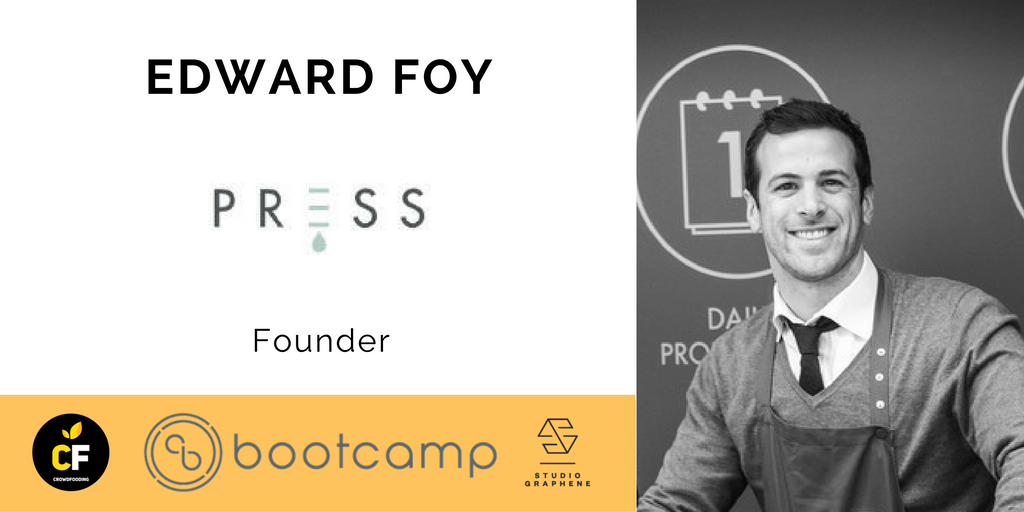 EDWARD FOY
Founder of Press London
Ed is the co-founder of PRESS, a health juice and food retail business based in London. They have roots in LA where they develop their products. They focus on delivering the best Cold-Pressed Juices, Juice Cleanses, health snacks, and health food in the world. Press now has retail stores and online services providing door to door deliveries to offices and homes.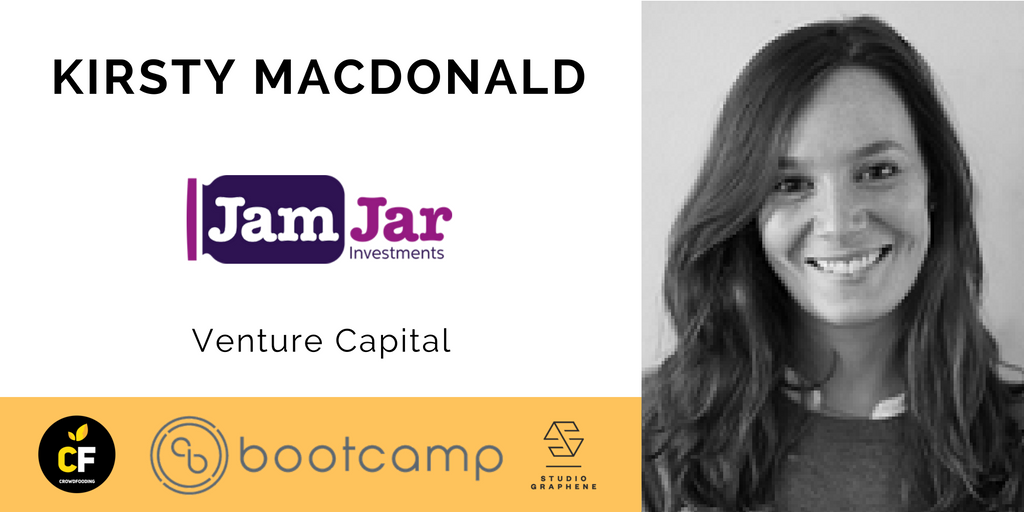 KIRSTY MACDONALD
Investment associate at JamJar Investments
Kirsty loves to analyse. She was at Unilever doing marketing and customer analytics for a host of well respected brands before moving to JamJar Investments where she works with early startup investment.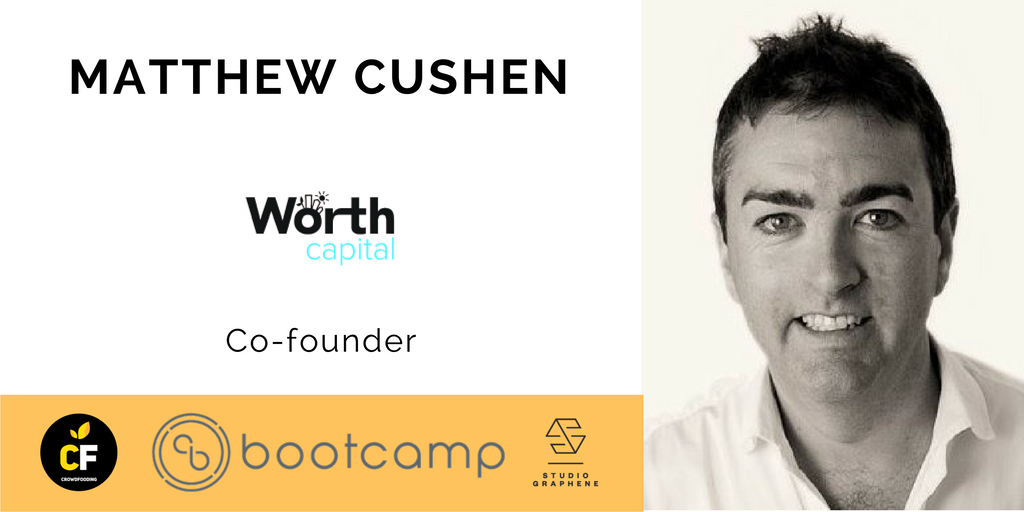 MATTHEW CUSHEN
Co-foudner of Worth Capital, Founder of Uprising.
Matthew is an entrepreneur, investor, mentor to entrepreneurs and consultant to large businesses. He is a founder of Worth Capital, who find fund and mentor the best of UK start-ups. He is also an innovation consultant, working with the leadership teams of SABMiller, Tesco, IKEA and Paddy Power. He has the pragmatic and commercial focus of a retailer, having grown up with Virgin Retail, Kingfisher and the John Lewis Partnership.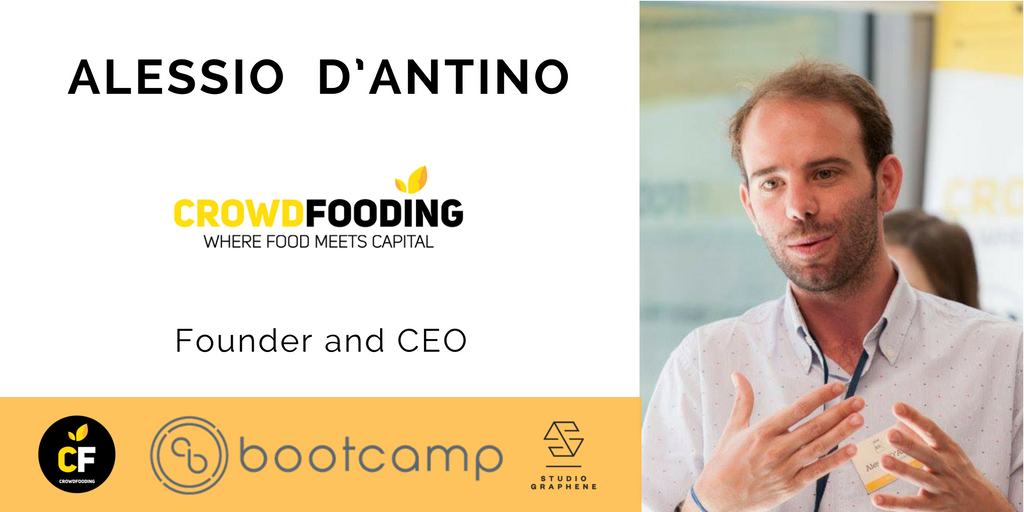 ALESSIO D'ANTINO
Founder and CEO of Crowdfooding
Alessio is the co-founder of Crowdfooding, an equity-based crowdfunding platform for food and beverage-related ventures. He started his marketing career at Fortune 500 beverage company before deciding to join a San Francisco-based start-up accelerator to lead their marketing and business development efforts. Alessio is an avid start-up aficionado and a big time foodie determined to make food start-ups thrive by providing them with a more immediate access to capital A global citizen at heart, he has lived and worked in Italy, South Korea, Australia, US and the UK where he is currently based.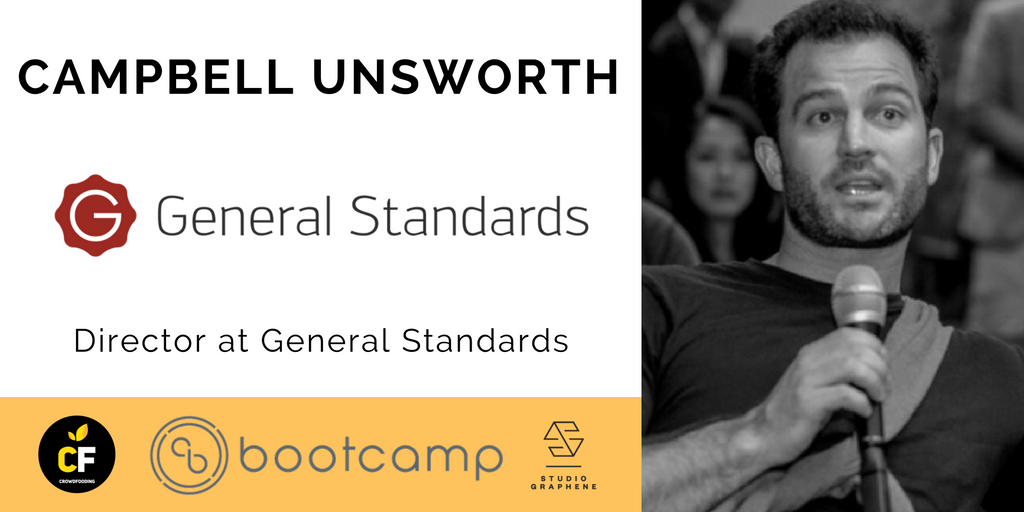 CAMPBELL UNSWORTH
Startup Lawyer at General Standards
Campbell is a global director and the UK partner at General Standards - Startup Lawyers (affordable, fixed fee legals for startups). He's an enthusiastic and trusted advisor, mentor and teacher - delivering pragmatic legal advice (and business insights) to startups, founders and entrepreneurs.
MARK LYNCH
Partner at Oghma Partners
Mark has worked in the financial services industry for over 25 years. Prior to establishing Oghma Partners in 2008, Mark was a Managing Director at Goldman Sachs where he oversaw coverage of the European Consumer Sector covering the Food, Beverage, Tobacco, Household, Retail, Media and Luxury Goods sectors. Mark also previously held positions at UBS Warburg, BZW (now CSFB) and Credit Lyonnais. Marks Specialties include specialist in coverage of the European Food, Household, Beverage and Tobacco sectors
Grab your tickets now and learn how to fast-track your business.
We also have 3 other workshops as part of Food Startup Bootcamp:
Workshop#2: Building brave brands - Branding
Workshop#3: 
Workshop#4: Buzzing for Loyalty - Marketing and PR