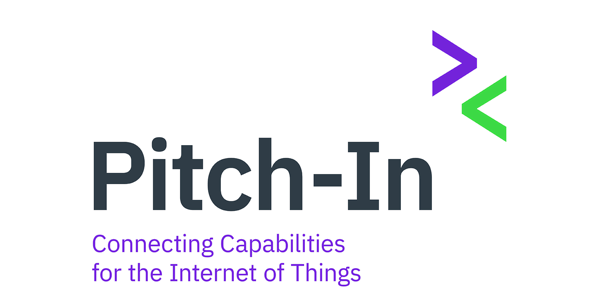 Pitch-In Internet of Things for mental health hackathon
Sales Have Ended
Registrations are closed
Sorry, ticket sales have now ended. Please contact the organisers for more details.
Join us in a hackathon to develop internet of things systems to aid mental health recovery.
About this event
Following on from the successful series of digital health innovation webinars run this year by the University of Sheffield in collaboration with Mindwave Ventures, will are now inviting you to take part in a one-off hackathon. The hack will run for 3 consecutive hours on Wednesday 24th March 2021 from 1:00pm – 4:00pm and will be hosted online.
We are looking for individuals from a range of disciplines who will work together in teams of five. Teams will be presented with storyboards from a previous project that explored the challenges of mental health recovery and will be asked to design an Internet of Things mental health intervention.
We welcome anyone with a serious interest in developing interventions in this area (service users, general public, healthcare professionals, technology companies, as well as academics) including those who would like to put into practice some of the ideas learned from the webinars.
To facilitate this activity the teams will be introduced to the use of Mindwave's Electronic Patient Health Record platform as a potential foundation for their solutions. Finally, teams will 'show and tell' their solution as part of a recorded event.
Those taking part will be asked to adopt a 'creative commons' approach to sharing ideas and opinions within the hackathon and to respect the open spirit and integrity of the activity.
It is envisaged that results of the hackathon will lead to the development of one or more collaborative research proposals to further develop and trial a personalisable IoT system for mental health recovery. Participants will have the opportunity to be part of the proposal team.
This activity is sponsored by Pitch-In. Pitch-In (Promoting the Internet of Things via Collaboration between HEIs and Industry), sponsored by Research England's Connecting Capability Fund, brings together the universities of Sheffield, Cambridge, Newcastle and Oxford to stimulate collaboration and knowledge exchange related to Internet of Things (IoT) technologies. IoT, and digital technology more widely, has the potential to influence many aspects of our health and social care systems and practices. Within Pitch-In we are interested in what we can do to ensure that IoT contributes to building the 'right' sort of sustainable systems that will meet our care needs over the longer term.  
Please note that, although we will do our best to accommodate everyone who would like to attend, the nature of the activity is such that we will need to restrict the number of attendees to a manageable level and to constitute teams that are balanced in terms of sector (general public, academia, healthcare, commercial, etc.) representation. Hence, we will need to be selective and your attendance is not guaranteed by registering for this event. Once you have registered, we will contact you separately to confirm your participation.