Pitch & no pitch: better ways to win new business | Half-day training works...
Description
Actively pursuing and winning new business is essential to the success of the design business that you're a part of.
But what's the smartest, least time-consuming and most cost-effective approach to bringing in new clients? How can you make every new business opportunity successful? How can you avoid giving away free strategic thinking and creative solutions to prospects? Is it, in fact, necessary to pitch at all?


At this half-day workshop with Preddy&Co Partner and DBA Expert Shan Preddy, you'll find out how to select the right new business methods for different types of prospects, ensure your success and win the respect of clients and colleagues. Shan will share her top tips and draw on her extensive industry experience to tell you what prospects are really looking for when you meet them.
Through a mix of trainer-led learning, team excercises with fellow delegates and lively peer group discussion you'll find out about:
The appointment process from initial contact to final contract.

What you need to do before and after each new business encounter to optimise your chances of success.

Why credentials and pitches are sales meetings, not just presentations.

Why features fail and how benefits succeed.

Objections and how to deal with them.

How to convince through evidence based casework, including design effectiveness.

Why the standard design credentials presentation format is a disaster.

How to construct core sales documentation.

Procurement professionals, and how to work with them.

Find out why free pitching is a sure-fire recipe for disaster and how to avoid it.
What you'll leave with:
Improved knowledge, skills, techniques and confidence.
An ideal credentials meeting template.
The ability to optimise every sales opportunity.
Knowledge of how other design agencies tackle new business; peer group information and benchmarking.
Notes, checklists and action frameworks.
An unlimited telephone and email helpline to Shan Preddy afterwards.
Delegate feedback

'An incredibly useful workshop that inspired confidence in what we offer and how we want to work with clients.' Karen Efford, Project Director, Northbound.
'A very informative, easy to understand process with a lot of tangible tips and processes to take away.' Holly Baxter, Account Director, Haygarth.

'Easy to understand, information driven, and something that I would gladly do again.' Sophie Cooper, Marketing and New Business Assistant, Taxi Studio.

Speaker
Shan Preddy, Partner, PREDDY&CO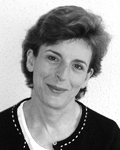 PREDDY&CO specialises in training and consultancy for design firms and in-house design teams: all shapes and sizes, all design disciplines, worldwide.
Their training programmes cover: presentations; conference speaking; credentials meetings and (no) pitches; profile raising; sales and persuasion; negotiation; networking; and client relationship management.
Their consultancy work is about business growth and development, focusing on vision-based marketing strategies and plans.
Shan is a popular speaker and chairperson at international design conferences, and an expert away day, ideation session and event facilitator. She delivers masterclasses, workshops and talks for design-sector associations and organisations across Europe; in the UK, the majority of these are done for the DBA, and take place regularly throughout the year.
Shan's professional memberships include the Marketing Society and the Institute of Directors. She is an Elected Associate of D&AD, a Fellow of the RSA and a Founder Member of the DBA Experts' Register. Her books 'How to Market Design Consultancy Services' and 'How to Run a Successful Design Business' have become international industry standards. Both are published by Gower with the UK Design Council's endorsement.
© Mtlapcevic | Dreamstime.com