Description
Good presentation planning begins with in-depth research on what the clients really want, and why they want it. Having this information is key to the Perfect Pitch! Successful tendering has just one goal: to meet the clients' needs more effectively than your competitors, and so increasing your knowledge of those needs is vital.
This workshop will help you with that process of identifying and understanding, and you'll learn how to tailor your pitch with effective tools and strategies to show the client that you are the best choice of supplier.
The workshop will cover the following areas;
· Key elements of a presentation – telling the story
· Top tips for creating effective pitch decks
· Understanding, preparing, planning and delivering
We'll work through some real life examples of an end to end pitching process
Agenda:
18:00 - Arrive at the Attlee Centre
18:15 - 19:45 - Pitch Deck & Pitch Planning
19:45 - 20:00 - Q & A
Speaker: Supply Ready's Procurement advisor, Martin Mirimo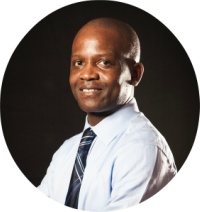 Martin joins the Supply Ready team as a highly experienced, commercially orientated and technically qualified MCIPS procurement professional with an MBA, and broad knowledge of managing supplier relationships. He has a track record of optimising business models for the supply of multiple products, commodities and services across diverse industries.


He is passionate about enabling business efficiency and growth through contracting and commercial excellence; he understands the need for robust business operations to drive these efficiencies, together with the requirement for effective communication and collaboration at all times.
His extensive 15+ years of post-qualification experience is drawn from a range of environments and includes planning, implementing, contract development, negotiation, training/general communications and executing strategies resulting in greater customer confidence and strengthened business results.
He is heavily involved with Chartered Institute of Purchasing and Supply (CIPS) and is currently a committee member of CIPS Harrow Branch.
Please note:
Although we are a welcoming bunch the Supply Ready Support is only available to businesses that are based in Tower Hamlets.