Pitching for Management's 5th Birthday Party at Nabarro!

Tuesday, 3 December 2013 from 18:00 to 21:30 (GMT)
Event Details
ROLES ANNOUNCED!!
1. Buildings mainly consist of air, but if you fold all the solid parts together, you can move them to where they are needed. This changes the dynamic between property, people and land. This is our approach, and the ability to do it quickly, is our product and our opportunity. In 2011 we raised seed investment, assembled a design team, modelled our concepts and proved our products. On the strength of our success, and the potential of our radical business model, we raised further funds. Our next goal is to take our totally new, mould-changing, IP-protected, fleet of products and opportunities to market. We want a CEO to join our team who is Sales/Marketing/Product chipped, with a glowing track record, to build and deliver the commercial plan, and share in its success, through a combination of Salary, Sweat Equity and Share Options.
2. We are a very innovative mobile learning platform open to everyone and anyone who wants to teach and learn via mobile devices. It can be used by individuals, schools, small businesses and large corporates alike. We are looking for a Sales & Marketing Director to join the core management team. This is a very hands-role that will give you lots of variety and opportunity to be creative. You will be working directly with the CEO and CTO to grow the company globally. We are looking for someone with excellent communication skills, is passionate about what we are trying to achieve and all-round brilliant sales & marketing skills/knowledge.
3.  Bespoke commercial property move, office design and build service which specialises in office move management, space planning, design and office fit-out in such a way that corporate users can enjoy the full advantage of the space they occupy – both functionally as well as economically, requires an Executive Chairman to join the team who is Sales/Marketing/Product focused and dynamic, with a glowing track record (who preferably knows the Commercial Real Estate Industry and/or the office fit out and design industry in the City and West End), to build and deliver our commercial plan, and to share in its success, through a combination of Salary, Sweat Equity and Share Options.  The company is based in London.
The company has worked globally for over 20 years the company is now the industry leader in transforming the way people use space, creating world class office environments to optimise organisational performance and increase corporate profitability 

 This is its approach, and the ability to do it quickly, is its product and its opportunity. The founder MD provided seed capital, assembled a design team, modelled the concepts and proved the products in the UK in recent years based on previous success internationally. On the strength of his and his team's success, and the potential of the company's radical business model, it has now captured the attention of the commercial real estate industry in the City and the West End. Its next goal is to take its totally new, mould-changing, IP-protected, fleet of products and opportunities to market. 
4.  
Amazing B2B video platform with a pay-wall is looking for a CTO.  

With two Co-founders, the MVP ( minimum viable product) has been developed and the business model has been established. The platfom is 
a unique, content-rich, market intelligence platform for business executives and the company is now looking for

a CTO wizard who can take the platform to the next level and beyond. The company sources its
 video content from conferences, trade associations and other content producers that have a professional tone.

This allows the content producers the opportunity to monetise their valuable content and use that content to expand the reach of their conference and sell extra tickets through the platform.  Bootstapped to date, the company is now in the middle of its first funding round and its needs a hands on CTO to take on the day-to-day tasks of evolving the platform, taking it from the existing MVP to an amazing produce that can benefit millions of businesses and business professionals globally. Its mission is to 
to break down barriers of language, geography, time and money to help business professionals access relevant and thought leading video content, so they can make better decisions, while saving time, money and becoming more informed.
If you are a passionate developer wanting to take the existing platform to the next level, from optimising performance and ensuring we can scale rapidly, to migrating off the white label solutions we are using at present, to improving the user experience and developing entirely new features, this is the role for you.  You should have a focus on functionality, design and developing the platform to fit in with the business plan.
You will be working with two Co-Founders on a day to day basis in London and will have the opportunity to shape the future development and acceleration of the business and disrupt a $100+ billion dollar industry to the benefit of everyone involved.  You will be rewarded with a package that reflects the stage the company is at and on what you can achieve. 
Some of the key requirements the co-founders are looking for include:
* Previous experience working on and developing a video platform
* Working with online payment solutions and have the technical ability to bring a payment and video capabilities together
* Ability to think through user journeys and create an amazing user experience
* Understand the business model and technical issues that will arise and solve them
5. Marketing Strategist and Planner, required for early-stage UK Video Marketplace, who can grow and develop a community of video contributors to their disruptive video platform. The company is focused on becoming the world's foremost brand, destination and marketplace for amateur video that is fit for broadcast or publication.  Based at their offices in White City, West London, this part time role offers the right candidate the opportunity to bring their marketing expertise to a team which has pretty much all the other bases covered and a remuneration package tailored to suit his or her needs.
 More to follow . . . . 
Please join us for our 2013 flagship Pitching for Management™ event in London on 3rd December 2013 at 6.00pm to 9.30pm at the offices of Nabarro LLP to celebrate Pitching for Management's 5th birthday and our final event of the year.
At these events, exciting start-up and early-stage companies present their businesses to a room of individuals with the right skills to help them reach their next stage of growth. The roles available range from sales, marketing and finance board positions to mentorships, chair, CEO and non-executive director positions.
The roles on offer can be full or part time. Some offer paid remuneration and all packages offer additional rewards such as sweat equity, share options, commissions and bonuses.
If you think you could make a significant difference to a fast-growing company, then this is the event for you. The networking is also highly recommended.
Agenda
18.00 : Registration & soft drinks
18.30 : Introductions Modwenna Rees-Mogg
18.35 : Guest speaker - Sancho Simmonds (Smith & Williamson)
19.00 : Pitching Companies
19.30 : Break
19.40 : Pitching Companies
20.10: Speaker - Stuart Lumsden (Marks & Clerk)
20.15: Networking and nibbles
21.30   Finish
Hope to see you there.  If you are interested in pitching at one of our events, please call the AngelNews team on 01761 452248. 
Car parking: There is parking at Bloomsbury Square, which is located 300 metres from Nabarro's office. Parking is also available in NCP Drury Lane, and in the Imperial and Bedford Hotels on Southampton Row
Find us on:
Supported by: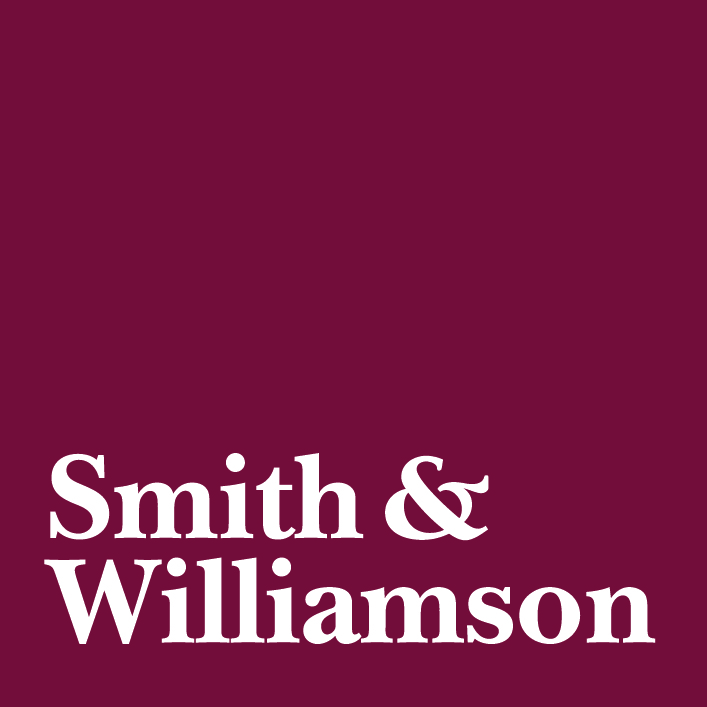 Do you have questions about Pitching for Management's 5th Birthday Party at Nabarro!?
Contact the organiser
When & Where
Lacon House
84 Theobalds Road
WC1X 8RW London
United Kingdom


Tuesday, 3 December 2013 from 18:00 to 21:30 (GMT)
Add to my calendar