Pitching for Management™ in Cambridge

Tuesday, October 18, 2011 from 6:00 PM to 9:30 PM (BST)
Event Details
Job Roles Annouced 
1) A specialist company in the consumer and spatial analytics sector, with customers across the industries and throughout the UK and Eastern Europe are looking for a corporate advisor. The shareholders are looking for an adviser with experience of the European business environment and also, ideally, of the financial services industry, who could assist in preparing towards an M&A exit. 
 2) A technology question and answer platform with a marketplace and tools to make using technology easier is looking for a Business Partner to develop existing or initiate new revenue streams. The ideal candidate will have experience of building an online community preferably centred around a marketplace. This role is paying sweat equity and is based remotely.
 3) An educational games company are looking for a Marketing Strategistto market products for the smartphone marketplace.  The role requires the candidate to be involved in formulation of strategy and active participation in implementation if necessary.  The exact designation and compensation can be negotiated at a later stage depending on the terms of engagement.
4) CEOrequired for an application service provider in the property management/servicedelivery market. A modest salary and expenses available initially and opportunity to build a significant equity position.  Working with CTO successfully deliver 'pilots' commenced and about to commence, round out application with 'pilot' clients, field enquiries from major 'blue chips', identify partners and route to market, build revenue model and build sales income. Develop company personnel and external partners to support delivery of application to clients. Identify strategic partner(s) to address future exit strategy.
5) CEO and International Sales Director needed for various French companies.  The ideal candidate will invest time in return for a very substantial equity stake that will pay off handsomely if the project(s) succeeds. In all the companies case's the markets are worldwide and the CEO or sales director can live anywhere within reach of an international airport. Some of the products are fully developed, others in various stages of development. A few examples of the companies sectors are: Electronic voting software (patented), Real time-saving software for budgeting + forcasting, Break through process for colouring injected plastic. Some projects require some spoken French.
6) An embryonic but promising start-up that plans to license the IP - that is conceived in-house, that underlies appealing simple consumer products to third parties and/or use said IP to manufacture/sell products. The UK Patent Office has indicated that the first product/patent application is likely to be granted. In exchange for sweat equity, the company are looking for a Joint CEO with experience of bringing brand new products to market that first of all will believe in the global potential of said product and then, because we are very embryonic, adopt a full on all encompassing role that will include creation of a business plan, raising finance, identifying licensing opportunities, developing prototypes of different versions of the product, identifying manufacturers and bringing the product to the marketplace.
In association with Intramezzo and UKBI and hosted by Taylor Vinters and supported by Pitching Slot Sponsor Peters Elworthy & Moore, Event Sponsor Marks & Clerk and Media Sponsor St Johns Innovation Centre, Market Invoice, Astia and Oxbridge Biotechnology Roundtable. Please join us for our latest Pitching for Management™ event in Cambridge on Tuesday 18th October 2011 at 6.00pm - 9.30pm.
 Thanks to Peters Elworthy & Moore; there is no charge for companies to pitch!
Pitching for Management connects top-level senior executives with fast-growth companies looking to add expertise to their teams. 
"Use your skills to help a business grow"
If you are looking to work with an exciting growing business, in any role from Mentor, Operations Manager or CEO, to Marketing, Finance or Sales Director, you will want to attend Pitching for ManagementTM.
We know companies currently recruiting for a range of posts and many will be pitching at this event..... They need someone just like you to join their senior management team.
They will be pitching their business and details of the role(s) that needs filling to an audience of serial entrepreneurs, senior business managers and business angels.  Make sure you are one of the first people to hear about these exciting vacancies.  Companies will be offering sweat equity, commission, bonus schemes and/or salary in return for your skills!
Agenda 
18.00 : Registration & soft drinks
18.30 : Introductions Modwenna Rees-Mogg
18.40 : Speaker
19.00 : Pitching Companies
19.30 : Break
19.40 : Pitching Companies
20.10:  Networking and nibbles
20:30   Finish
Hope to see you there.  If you are interested in pitching at one of our events, please call the AngelNews team on 01761 452248. 
Supported by: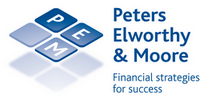 Speed Mentor Central, an online centre of business expertise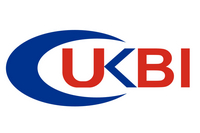 When & Where
Merlin Place
Milton Road
CB4 0DP Cambridge
United Kingdom


Tuesday, October 18, 2011 from 6:00 PM to 9:30 PM (BST)
Add to my calendar