Pitching for Management™ in London

Wednesday, June 22, 2011 from 6:00 PM to 9:30 PM (BST)
Event Details
JOB ROLES ANNOUNCED
Come and see these exciting, fast-growing companies pitch for your skills at this live event, network with companies and fellow attendees and join us for some refreshments!
1) A cutting edge Canadian Fashion label (based in London) with a global profile is now looking to 1) appoint Regional Sales Agents for major territories outside the UK (US/Canada/Russia/Japan/China) and 2) appoint several Retail/Merchandising Sales Managers to build the number of UK outlets and help commercialise the current offer. The ideal candidates in both areas will have an existing network or track record in fashion/retail to allow a sales commission approach to be adopted and scale the business rapidly.  The label has dressed a number of top celebrities and has featured on Britain's Next Top Model.
2) A fast-growing company developing a business intelligence platform about emerging technology businesses is looking for a Business Development/Sales Manager with experience of selling premium business intelligence to private equity, venture capital or corporate senior management.   This company is also recruiting a creative Chief Technical Officer with knowledge of C# and .net development.  Incentive packages are negotiable for the right candidates.
3) A company which develops sells and supports workflow and integration software for the financial markets is looking for a sales director to be actively involved in the development of current and new indirect and direct sales channels to expand the company's satisfied customer base.  This role will be based in London and the remuneration is negotiable.
4) A B2B technology company putting the consumer-in-the-middle is looking for a CEO to take the business forward.  Matching the overall culture of the company, strong levels of empathy and a pride in team accomplishments will complement their business skills and experience in on-line retail.  The role is paying sweat equity and is based remotely.
5) An experienced, energetic and passionate individual is sought as a partner in a business that is to launch a must-have portable computing accessory.  Ideally this will be someone who has had exposure to global sales and/or licensing and experience of FMCG, promotional goods, office supplies or selling into retail or wholesale computer peripheral suppliers.  Close geographical proximity to the company is not critical and the reward is to be through sweat equity or commission and the increase in value of any initial stake in the business.
6) An exciting company that has developed a mass-market electronic product for the healthcare market is looking for an entrepreneurial director.  You will have experience of bringing products and services to market, as well as experience of raising investment.   The ideal candidate will have an entrepreneurial background and contacts in the health sector. This role is paying sweat equity and is based remotely. 
Nearest parking at Bloomsbury Square Car Park.
In association with Intramezzo and The Boulevard and hosted by Nabarro LLP, please join us for our latest Pitching for Management™ event in  London on the 22nd June 2011 at 6.00pm - 9.30pm.
Pitching for Management connects top-level senior executives with fast-growth companies looking to add expertise to their teams. 
"Use your skills to help a business grow"
If you are looking to work with an exciting growing business, in any role from Mentor to CEO or Marketing Director, you must attend Pitching for ManagementTM.
We know companies currently looking to fill a range of posts and many will be pitching at this event..... They need someone just like you to join their senior management team.
They will be pitching their business and details of the role(s) that needs filling to our audience of serial entrepreneurs, senior business managers and business angels.  Make sure you are one of the first people to hear about these exciting vacancies.
As well as listening to the company pitches come and listen to our guest speaker:
Philip Newman, CEO, PERGALI
Philip has worked for over 20 years in business development and marketing for international IT & telecoms, healthcare, manufacturing and services companies...
His consulting engagements range from Mitsubishi Electric, Cisco, Dresdner Kleinwort Wasserstein and Motorola to emerging technology businesses such as Flexitricity and Touch Bionics.
Philip has extensive experience of sales, marketing and business development - in Europe and in the US and traditionally leads c-level engagements to create new business strategy, raise finance, support M&A engagement, direct the marketing strategy and identify new product/service opportunities.
During his career Philip has continually pursued entrepreneurial opportunities and has created commercial traction and liquidity for a significant number of fast growth companies. His creative background has helped him shape unconventional campaigns and strategies for commercial growth - garnering both awards and investor ROI.
Most recently he led the commercial development and marketing at Touch Bionics - the creators of the i-LIMB Hand. Philip has wide experience of technology transfer and the commercialisation of product innovations from both private and institutional sources. His past engagements include the delivery of programmes for Abbott Laboratories, Nycomed Amersham, Sun Microsystems and Oracle.
Philip holds a MacRobert Gold Medal and leads client engagements in the UK, North America, Europe and the Middle East
Agenda
18.00 : Registration & soft drinks
18.30 : Introductions Modwenna Rees-Mogg
18.40 : Guest speaker - Phil Newman
19.00 : Pitching Companies
19.30 : Break
19.40 : Pitching Companies
20.10:  Networking and Nibbles
21:30   Finish
Hope to see you there.  If you are interested in pitching at one of our events, please call the AngelNews team on 01761 452248. 
Supported by: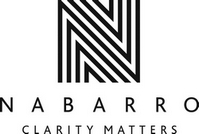 When & Where
Lacon House
84 Theobalds Road
WC1X 8RW London
United Kingdom


Wednesday, June 22, 2011 from 6:00 PM to 9:30 PM (BST)
Add to my calendar
Organizer
The Pluralists Investor Club
The Pluralists Investor Club www.thepluralists.club is operated by AngelNews which holds events on topics close to the hearts of investors and entrepreneurs.  These include the annual VCT and EIS Investor Forum and the Great British Private Investor Summit.
It also publishes news on its website and monthly AngelNewsletter, which is full of topical articles, knowledge and views.  You can sign up to receive it when you register at www.angelnewsletter.co.uk
For further information call: +44 (0) 1749 344 888

Pitching for Management™ in London