Pitching Webinar for AccelerateHER Competition

Tuesday, 22 December 2015 from 11:00 to 12:00 (GMT)
Event Details
This is a free webinar delivered to help women entreprenuers prepare their 1 minute video pitch for AccelerateHER.
Participants can ask questions during the webinar and a recorded copy of the session will be available to everyone who has registered.
The webinar will be delivered by Samantha McFarlane, Business Engagement Manager at Bright Red Triangle, Edinburgh Napier Universties entreprenurial hub and Prof. Julie McFarlane of Heriot Watt University.
To book a place at the conference or to apply for the conference dinner, please follow this link:  https://www.eventbrite.co.uk/e/ambition-and-growth-conference-and-dinner-2016-tickets-19075843361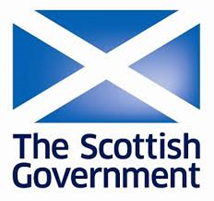 Organiser
Investing Women Limited
Investing Women is a growing community of women angel investors; women entrepreneurs seeking growth and those who want to help both. We are more than an angel group; and are driven by more than the money.
Scotland has one of the most active business angel communities globally and the UK has the best tax environment for angel investment there has ever been.
But, despite women holding 46% of UK wealth; at best only 5% of Scotland's angel investors are female.
It's time for change. Scotland's businesses and economy need new investment for growth.  Investing Women is leading change to help more women into this space.
We know there are too few women angels in Scotland and too few women entrepreneurs accessing angel investment.  Evidence from the US shows that building awareness and knowledge is core to changing this; hence our focus on workshops like A Day with the Angels and many other events.  In the USA 25% of investors are female; bringing their talent , knowledge and expertise as well as their capital.  We need to aspire first to achieve the same targets here in Scotland and, ultimately, equal numbers of male and female investors.