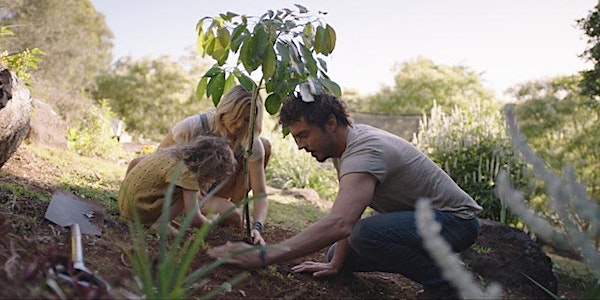 Pitlochry & District Climate Cafe In Person screening of the film 2040 (2)
Event Information
Location
Atholl Centre
Atholl Road
Pitlochry
PH16 5BX
United Kingdom
"Now, more than ever, we need positive voices in the ecological crisis"
About this event
Hi Everyone,
For the last of our community responses to COP26, we thought it would be great to end with this positive film about climate change and solutions, 2040, (PG)
Join us to see director Damon Gameau's 'exercise in fact-based dreaming', 2040. "Using only the solutions that are available to us today Damon envisions a positive future for our children and planet."
The film takes a solutions-based approach to how we can, using the technology we already have, mitigate the enormous global issues we currently face. The main themes/solutions looked at in the film are around: empowerment of women and girls; marine regeneration; regenerative agriculture; renewable energy; and circular economy. It's a story of hope, and a powerful tool to encourage people to take action. You can watch the trailer here.
Thank you so much for supporting 2040. Make sure you head to Whatsyour2040.com to activate your plan and join the regeneration!
It runs for approximately 92 minutes so hopefully we will have time for a chat before and afterwards.
Due to Scottish Government guidelines on Covid, we are organising two small in person screenings and a virtual screening. So for everyone who cannot make either one of the in person screening events on Saturday 27th November from 18.45 or Sunday 28th November from 14.30 but would still like to see the film, you can also watch it online at your convenience for a 24 hour period from 18.30 on Saturday 27th November up to 18.30 on Sunday 28th November.
All you need to do is sign up for the event on Eventbrite (links below)
Hope to see you on Sunday
Date and time
Location
Atholl Centre
Atholl Road
Pitlochry
PH16 5BX
United Kingdom