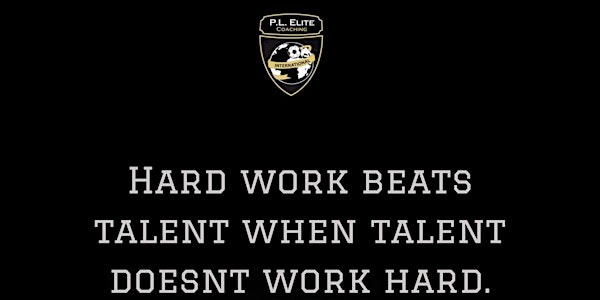 P.L. Elite Coaching Soccer Camp
Location
Schlosserove stube
Schlosserove stube
10000 Zagreb
Croatia
P.L. Elite Coaching will be hosting a soccer camp at the Salata Sports Centre this December!
About this event
Look no further for an experience that no other coaching company can offer you!, All of the P.L. Elite Coaches are currently working with Premier League clubs and are all UEFA & FA qualified. Our coaches have worked with some of the top players in academy football.
Each day is carefully structured so that each player can improve their ability and tactical knowledge of football as well as having fun and enjoying the training sessions.
Since starting up we have linked several players with top clubs and helped them along their way, this is not a guarantee on all of our camps but our coaches will be sure to recommend any players they see fit for the academy level.
FAQs
What time does it start & finish? 10am - 3pm (unless stated differently on advertisement)
Can parents stay and watch? Yes
Do children need to bring their own lunch? yes (unless stated differently on advertisement)
Is an early drop off and late pick up available and what is the cost? yes, the cost is £5 for an early drop off & £5 for a late pick up. if you have more than 1 child then speak with the coaches for a group discount.