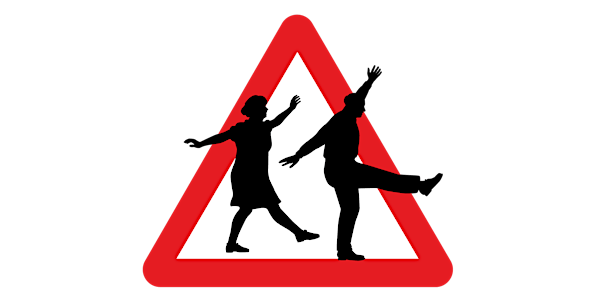 Place Making or Making Place? Part of: Age of Creativity Festival 2022
This professional development event begins an exploration about the role of older people, creativity and culture in 'vibrant' places.
About this event
Overview:
Place Making is not a new concept, but as 'both a process and a philosophy' it has been adopted by multiple sectors, policy makers and investors in different ways, collecting multiple nuanced and sometimes contradictory meanings, whether contextualised in concepts of heritage, visitor economy, urban planning, public art, regeneration, social welfare, community activism, tourism, co-operation, or other public policy drivers.
The role of place-based leadership and management has become more prevalent in recent years and as the 'levelling up' agenda is rolled out across country, within the landscape of Covid-19 recovery and a widening of inequalities in communities, this promise of community-led power sharing is an attractive one, but where does the role of creativity and culture and the role of older people fit into both the philosophy and process of each model? How do we collectively define the terms 'vibrant', 'assets' and 'value' and what does this mean for the democratisation of creativity and culture for everyone in place?
This discussion seeks to explore how different sectors perceive the role of 'place' and 'making' in relation to creativity and culture and those who experience the most inequality.
Themes:
• How does creativity/ culture contribute to 'vibrant' places for older people beyond local tourism?
• What constitutes a creative/ cultural 'asset' to older communities experiencing inequality?
• What 'value' do we give creativity/culture and older communities experiencing inequalities in rebranding places?
• What role does place based leadership have in making places both 'Creative/ Cultural' and 'Age Friendly'?
• How can inequalities be tackled by 'making' in place and is this place leadership?
Outcomes:
This event is a scoping discussion to bring professionals from different theoretical perspectives together to explore cross-sectorial delivery and the impact of inequalities in place. There is potential to generate wider discussions, based on themes that emerge on the day.
Speakers:
Professor David Amigoni FEA- Director, Keele Institute for Social Inclusion (KISI), Keele Deal Culture & ArtsKeele (chair)
Carola Boehm- Professor of Arts and Higher Education, Staffordshire University
Rose Gilroy-Professor of Ageing Planning and Policy, Chair of Future Homes Alliance, School of Architecture Planning and Landscape
Steven Millington- Director/ Senior Fellow at The Institute of Place Management and Reader in Place Management at Manchester Metropolitan University
Jason Jones-Hall- Director of Development, Five10Twelve
Neil Johnson- Age-friendly Lead for Liverpool City Region and Engagement Project Lead at Liverpool City Region Combined Authority
This partnership event was co-devised by colleagues at Keele University, Staffordshire University and Age UK Oxfordshire, as part of the Age of Creativity Festival 2022 and Creative Later Life 2025 programme: ensuring older people have equity of access and agency across the creative and cultural sector in England by 2025.