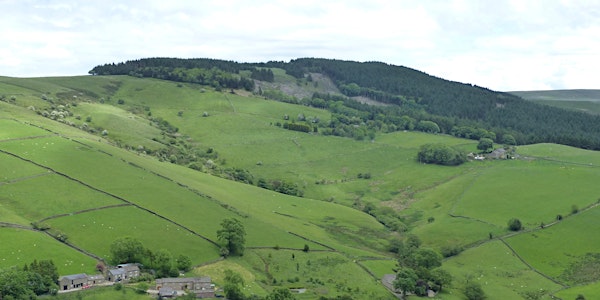 Place-names and the medieval landscape in the Manchester area
Event Information
Location
Royal Northern College of Music
124 Oxford Rd, Manchester
Manchester
M13 9RD
United Kingdom
Description
Place-names are a key source of information about past landscapes, their settlement and their exploitation. In north-west England an unusually large number of names are of British [Celtic] origin. Others were coined in the Mercian or Northumbrian dialects of Anglo-Saxon, and there are also numerous Scandinavian names, some of which intriguingly incorporate Irish elements. Such names give fascinating insights into the natural or semi-natural environments which our forebears encountered, allowing us to trace historical processes such as the clearance of woodland, the draining of wetlands, and the exploitation of marginal upland areas.
This lecture focuses on the place-names of Greater Manchester and adjacent area, looking at the elements or linguistic building blocks which make up the names themselves, and showing how they may be mapped, plotted and interpreted. We will look at examples of medieval documents which give us early forms of the names, showing how the methodologies for interpretation have evolved over the past 200 years.
Whether you come from, for example, 'the lowlying ground with wild garlic' or 'Einion's mound' or 'the open land inhabited by ducks', this lecture will explain much about words which are so familiar and in such constant use that we rarely think about their origins, meaning or significance. Place-names are among the defining markers of modern society – and they have much to tell us about how the society developed.
ABOUT THE SPEAKER
Alan Crosby read geography at St Edmund Hall, Oxford, and has a doctorate from Oxford University. He is one of Britain's leading local and regional historians, and since 2001 has been the editor of The Local Historian, the national journal for the subject. He is a council member of the Chetham Society, the Record Society of Lancashire and Cheshire, and the Cumberland and Westmorland Antiquarian and Archaeology Society, and a Fellow of the Royal Historical Society. His career has been largely as an independent scholar, although he has taught for several universities including Oxford, Cambridge, Central Lancashire and Liverpool. The author of more than thirty books and numerous articles, Alan now specialises in the social and landscape history of North West England.
Date and time
Location
Royal Northern College of Music
124 Oxford Rd, Manchester
Manchester
M13 9RD
United Kingdom