Description
Bristol Debate: Should we build less and reuse more?

Wednesday 5 February 2014, 6.00-8.00pm. Drinks reception from 5.30pm


Can we work collaboratively to do more with our existing built fabric? What would our places and spaces look like if we reused more? How does creative reuse contribute to a sustainable future?
Through the reuse and reinvention of its industrial heritage, Bristol has demonstrated how innovation in design and the passion of local people can reinvigorate a city while retaining its inherent character and history.
Our three speakers will tell us about their experiences of reuse and innovation and whether they believe there is value in collaborative working when it comes to improving our built environment. Once speakers have shared their thoughts we invite and encourage your contributions – you can question their views, share your own experiences and thoughts, or ask further questions.

The debate will be introduced by George Ferguson, Mayor of Bristol.

Speakers:
Chris Chalkley, Chairman, Peoples Republic of Stokes Croft
Kieran Lilley, Senior Associate, Stride Treglown
Gavin Bridge, Director, Cubex Land

Chair: Sophia de Sousa, Chief Executive, The Glass-House Community Led Design


Follow the debate on Twitter with @GlassHouseCLD and tweet using the #GHdebate hashtag


In partnership with: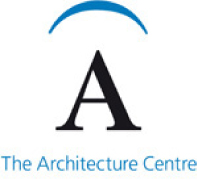 Kindly supported by:

About The Glass-House Debate Series
Held annually since 2007, The Glass-House Debate Series brings together an unusually diverse spectrum of voices for open and honest debate on the key issues affecting our places today. Our partners, supporters and contributors are drawn from the many innovators, champions and advocates of great placemaking in the UK. With debates in Edinburgh, Newcastle, Bristol and London, this year's series will create a national conversation to influence great placemaking and inspire more empowered, active citizens.
Organiser of Place Potential 2013/14: Bristol
The Glass-House Community Led Design is an independent national charity dedicated to connecting people with the design of their places and connecting design with people.
We support a diverse audience that includes local communities, organisations and businesses, developers, local authorities, design practices and others to work collaboratively on the design of buildings, open spaces, homes and neighbourhoods.
We provide hands-on support and training, share knowledge and learning, and inspire new thinking and debate through action research, events and resources.
We see design not only as a tool for creating great places, but also as a way to connect people and empower them with enhanced confidence, skills and a great sense of agency.