place4BRICS: Enterprise Software and Apps

Wednesday, February 20, 2013 from 6:30 PM to 10:00 PM (GMT)
Event Details
Amoo Venture Capital Advisory presents "place4BRICS". As part of our commitment to nurturing the tech ecosystem we set up place4BRICS, a monthly meetup with discussions, talks and speakers, that are as passionate about startups as we are. It delivers practical advice startups can implement right away in a friendly space with the opportunity to network with other entrepreneurs and investors. We have a community of like-minded people to communicate, share ideas and explore ways to support each other.
If you would like to pitch, simply send us an email at hello@place4brics.com
The theme of February's event is "Entrerprise Software and Apps" and will talk about how some decisions enterprises have to make around platform, building teams, social marketing and design. We will feature presentations from:
Jon Froda, Co-Founder, Podio

(acquired by Citrix Systems)

Francesco Bovoli

, CTO, Ideaplane (acquired by Workshare) 

@Workshare

David Gildeh,

 Founder, SambaStream (acquired by Alfresco) @Alfresco

William Berrignton,

 Partner, Goldenhill International M&A Advisors

Moderator: Nzube Ufodike

, CEO/Founder, Amoo Venture Capital Advisory @AmooTweets
Schedule:
18:30 Registration & Networking
19:00 Welcome note by Goodman Derrick
19:10 Introduction by Amoo Venture Capital Advisory
19:15 Keynote Presentation by David Gildeh
19:25 Panel Discussion followed by Q&A Session
20:00 Pitching competition [sponsored by f6s*]
20:15 Networking and Refreshments
22:00 Close
Panel Bios:
Jon Froda, Co-Founder, Podio (acquired by Citrix Systems)
Jon (@Froda) is a Co-founder of Podio, based in Copenhagen. For several years he had been researching the field of social software, specializing in strategies that help organizations develop knowledge, lead and to stay ahead of the market. This combines a strong theoretical grounding within social tools with a practical approach to building tools for networking and knowledge sharing in the business market. At Podio he was involved with product development and worked closely with partners, customers and users to spread the word about 'the new ways to work' and how to organize in the 21st century.
Francesco Bovoli, CTO, Ideaplane (acquired by Workshare)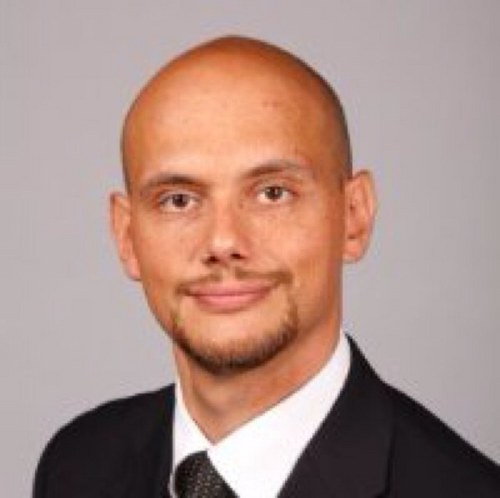 IdeaPlane sold to WorkShare in 2012. Francesco (@francescobovoli) is going to share his journey from founding to exist. Francesco oversees lean product management and technology infrastructure at Workshare. Prior to joining Workshare he was COO/CTO at IdeaPlane, an Enterprise Social Networking startup, where he led technology and operations until exit to Workshare in November 2012. Prior to joining IdeaPlane, he worked as a technology consultant at Accenture, with stints in Google and Cisco. Francesco holds a MSc. in Computer Engineering from Bologna University and an MBA from Cambridge University, specialising in finance and entrepreneurship.
David Gildeh, Founder, SambaStream (acquired by Alfresco)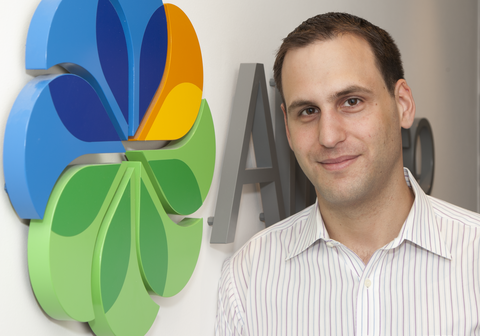 David Gildeh (@dgildeh) left Accenture in 2008 to found SambaStream, an online collaboration tool for SMEs, which was acquired by Alfresco in 2011, the worlds leading open-source Enterprise Content Management system. He currently leads their new Cloud business.
William Berrington, Partner, Goldenhill International M&A Advisors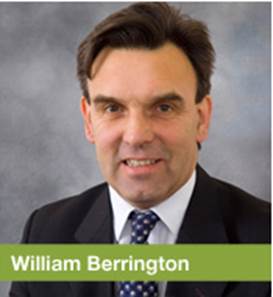 William has more than 20 years experience in technology M&A working first in the corporate environment and later as a Partner in technology focused M&A Advisory firms. Previous to his years with Goldenhill, William spent almost 10 years as a Partner in other M&A firms in which he completed more than 30 successful projects in many different market sectors including both UK-based and international companies. He is a Chartered Accountant, holds an MBA and has worked for a number of major UK companies in corporate development roles. He has also worked at Legal & General Ventures, making a number of development capital investments which included many IT and technology based companies. Earlier experience includes being a Corporate Development Executive at Thorn EMI, where, amongst other responsibilities, he was involved multiple divestitures and acquisitions. He was also a Corporate Finance manager at Williams Holdings where he was responsible for divestitures and acquisitions.
Nzube Ufodike, CEO & Founder, Amoo Venture Capital Advisory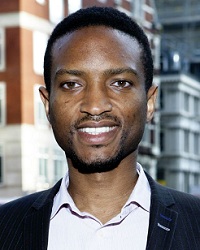 Nzube (@Nzube) is the founder of Amoo Venture Capital Advisory. His professional experience covers technology, entrepreneurship and finance. He founded Amoo in 2009 to support exceptional SMEs seeking growth capital. Previously, he worked in finance roles in global investment banking and asset management desks covering fixed income, portfolio management, risk, strategy, macro economics and client relationships. As part of Nzube's commitment to building strong and healthy communities, he volunteers and works with community-oriented projects that invest in developing human capital and nurturing talent for example by serving as a board advisor to SIFE, QMUL chapter (an international non-profit that works with leaders in business and higher education), and to MoDiSe (tech company that focuses on health care delivery for underserved urban and rural populations in developing countries). He speaks at and organises events in London and West Africa, and holds Computer Science undergraduate and postgraduate degrees from Queen Mary, University of London.
As always, drinks and networking shall follow the discussion. Help make our meetups happen by inviting friends and colleagues. Our event hashtag is #AmooEvents
The event is going to be broadcasted live and will be available online on Amoo's Bambuser Channel.
*f6s is an online global platform that provides startups with essential resources that accelerate growth

Sponsored by:
Goodman Derrick provides specialist legal services to entrepreneurs, their businesses and their investors. We understand that cash resources for growing businesses are at a premium, so we help entrepreneurs to focus on the key legal issues to achieve their investment and growth objectives. We pride ourselves on providing practical and creative advice designed to contribute to our clients success.
Goldenhill specialises in merger and acquisition (M&A) services in the Information Technology (IT) sector. We advise and assist Sellers and Buyers on M&A projects in the USA, UK, Europe, Australia, Canada and Latin America with specific focus in software and service businesses. We maintain offices in Buenos Aires, San Diego and London. Goldenhill works with private companies that are seeking either to sell their business, or to acquire new businesses for further growth. We also often work with public companies that are seeking to make acquisitions, or wish to divest non-core assets or business units. Specialties: Mergers and Acquisitions in the Information Technology sector.
Amoo Venture Capital Advisory is an accessible team of professionals with intercontinental experience and expert know-how in a range of finance and technology specialisms relevant to raising venture capital for high potential tech companies. We support pre- and post-VC technology start-ups with advisory services and fund raising. We are geographically interested in OECD and Emerging Markets.
Continue the conversation on our LinkedIn Venture Capital & Private Equity Network. This Networking group serves business leaders, entrepreneurs, startup founders/CXOs, investors, academia, captains of industry, corporations, technology transfer offices, innovation professionals, service providers, and policy makers with an interest in technology entrepreneurship, investing and innovation. Build, learn, interact and share ideas.
When & Where

Goodman Derrick LLP
10 Saint Bride Street
EC4A London
United Kingdom


Wednesday, February 20, 2013 from 6:30 PM to 10:00 PM (GMT)
Add to my calendar
Organizer
Amoo Venture Capital Advisory supports pre- and post-VC technology start-ups with corporate advisory and fund raising services. We are geographically interested in OECD and Emerging Markets