Exploring workplace identity in the office and the influence of coaching on your sense of professionalism and belonging.
About this event
The pandemic has accelerated changes in the workplace. We have been investigating placemaking which focuses on the way people create identity within the space they occupy.
Join us to explore the impact on workplace identity and how people find a secure sense of self and place within their working environment.
We will be exploring:
What does the contemporary workplace look like?
How does the traditional image of professionalism compare to people's real world experiences?
What is the role of coaching in navigating the changing workplace?
How does coaching impact people's sense of place within their working environment?
Come and discover the results of our surveys and interviews investigating people's sense of place in the office.
What is Placemaking?
Placemaking considers the ways people create identity within the space they occupy. This notion challenges traditional ways of looking at work which seek to fit an employee into a particular vision of professionalism.
"Placemaking represents a paradigm shift in thinking about planning and urban design, from a primary focus on buildings [..] to a focus on public space and human activity – what happens in these spaces, why, how, and with and by whom, and not: this is all the stuff of placemaking".
-Cara Courage, The Routledge Handbook of Placemaking
Who is this event for?
This event will provide an opportunity for everyone to pause and reflect on the changing nature of the workplace.
Our session is aimed at anyone interested in placemaking and the workplace, which includes - students, employers, employees, team leaders, managers, leaders, coaches and HR specialists.
Jessica Morrey
Jess is a 3rd year student of English Language and Linguistics at the University of Sheffield. Having a keen interest in the development of work environment thanks to various part-time work and volunteer positions throughout university from retail roles at Waterstones and Outfit, to teaching positions with Sexpression and university mentor roles, the NVC internship appealed as it presented the opportunity to see how coaching can develop efficiency, communication and rapport in working environments. This also brings the opportunity to build practical skills in project management, content creation and interpersonal relationships, all relevant to Jess' aspirations to work in the world of digital marketing, and social and wider media content creation after graduation.
You can connect with Jess on Linkedin www.linkedin.com/in/jessica-morrey-jrm2022
Luke Seeley
Luke is a mature student at the University of Sheffield who has recently finished his final year as an undergraduate Sociology Student. In addition to drawing on the research skills he developed during his undergraduate, Luke wanted to work with NVC as he saw it as an opportunity to explore how his previous employment experience related to the world of post-graduate employment. An internship with NVC also provided the opportunity to develop skills he has developed leading Peer Assisted Learning sessions for current Foundation Year students at the University of Sheffield
You can connect with Luke on Linkedin https://www.linkedin.com/in/lukeseesoc/
Northern Value Creators
Simon and Amanda co-founded Northern Value Creators with the aim of making technology businesses better by making them more human.
People often ask us 'What inspired you to set up the business?'
We both had worked in highly successful organisations that had ended up failing. We talked a lot about what happened and why these great companies failed and out of our conversations came the idea for our business.
Being in an organisation that is failing is an awful experience not only because of the wasted talent and opportunity, but also for what happens to you as a person, your capacity to think, connect and share disappears when you are triggered
We wanted to understand what happened to us. Neuroscience gave us a fresh lens to look at our experiences and understand what happened. We realised that this isn't something that's widely known
As we started to explore all this we saw time and time again that people and relationships make all the difference to a business's success. Without trust, human connection and conversation - collaboration, innovation and effective leadership can't take place.
The future of work is human, how people talk to one another and work together; our people skills and leadership styles are key. That's why we focus on coaching, coach lead learning and priming for trust at Northern Value Creators.
Connect with Amanda via Twitter @AmandaCookson and Linkedin AmandaCookson
Connect with Simon via Twitter @simonncookson and Linkedin SimonCookson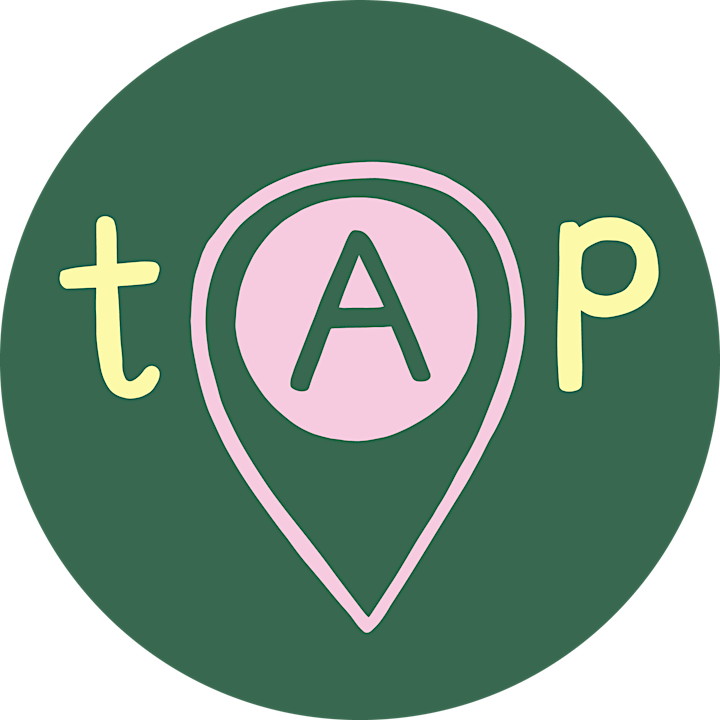 What is TAP?
TAP is a University of Sheffield student knowledge exchange programme that brings together arts, humanities and social sciences undergraduates from underrepresented backgrounds and organisations involved in placemaking. The programme includes a 100 hour internship that is designed to help you to apply not only the skills from your degree subject/s, but also your own experiences and understanding of place to the work you will be doing. Drawing on personal perspectives and working reflectively are as important for this programme as traditional academic approaches.
Connect with TAP on Twitter Transforming and Activating Places