Description

How much do you know about China's digital landscape?
Do you want to be able to plan media buying in China with the same level of understanding that you apply to western platforms?
We are proud to bring you "Plan China - China Marketing Forum" - the event to help you empower your agency with China expertise and execute digital marketing campaigns in China effortlessly.
This event will give you insights on China search engine marketing (SEM), social media giants WeChat & Weibo, e-commerce, programmatic advertising and more. A bunch of China marketing experts will share the stage to give you recommendations, platforms insights, expert advice and the opportunity to ask any questions you may have about your China marketing strategy.
*Please note this event is for marketing agency professionals.
---


Who Should Attend:

Plan China 10.10 will mainly benefit:
- Planning directors targeting China or Chinese overseas;
- Client services directors who are keen to maintain and improve their understanding of China digital marketplace;
- Agency heads who want to comprehensively understand all opportunities in APAC's biggest market.
The event has been designed to provide a comprehensive knowledge base from the ground-up across Chinese social media, search engine marketing, economic opportunity, e-commerce and programmatic.
---
Our Speakers: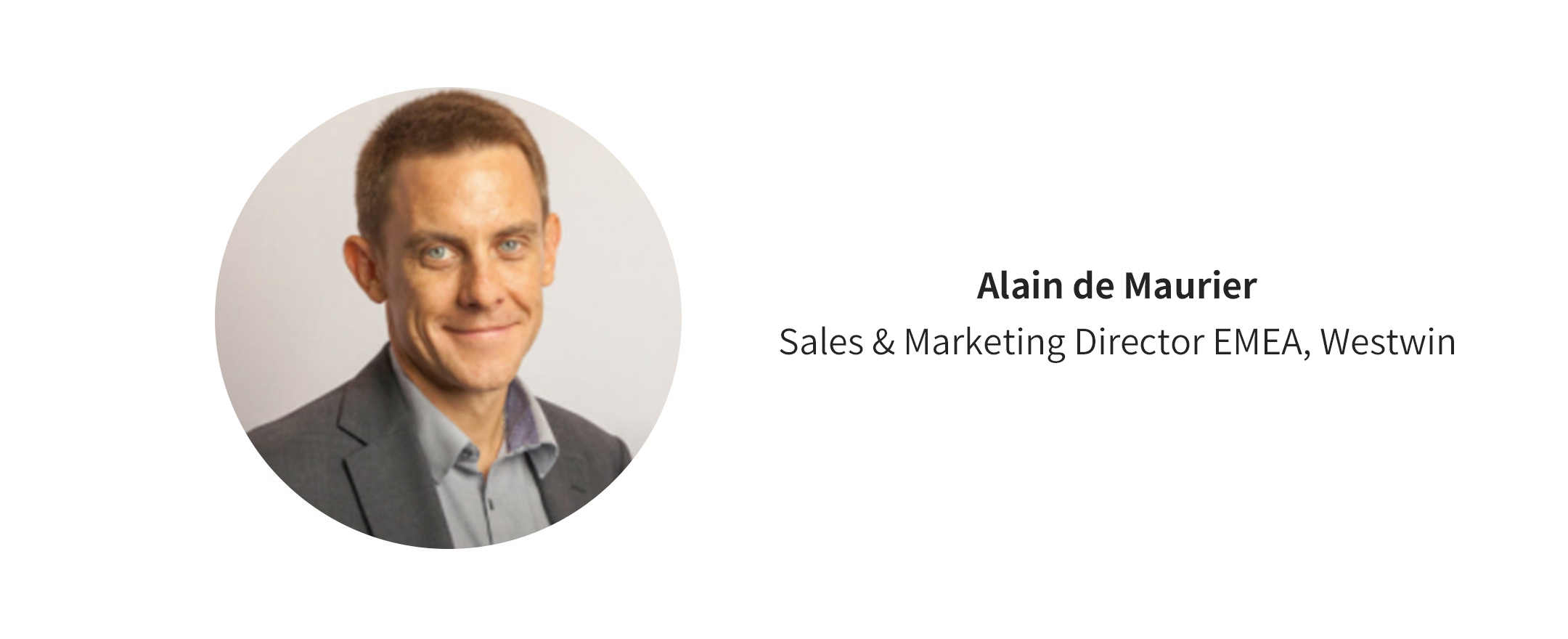 Alain de Maurier is the Sales & Marketing Director EMEA at Westwin (formerly MSN China).
With over a decade's experience working at large FTSE100 publishers and also agency-side, he has provided the lead global digital marketing strategy for a number of asset managers and banks like UBS, Schroders, Allianz, PIMCO and Nationwide. His role at Westwin is to help international businesses better realise their opportunity in China, through best-in-class digital marketing solutions. Westwin remains Microsoft's exclusive partner in China for Bing advertising solutions.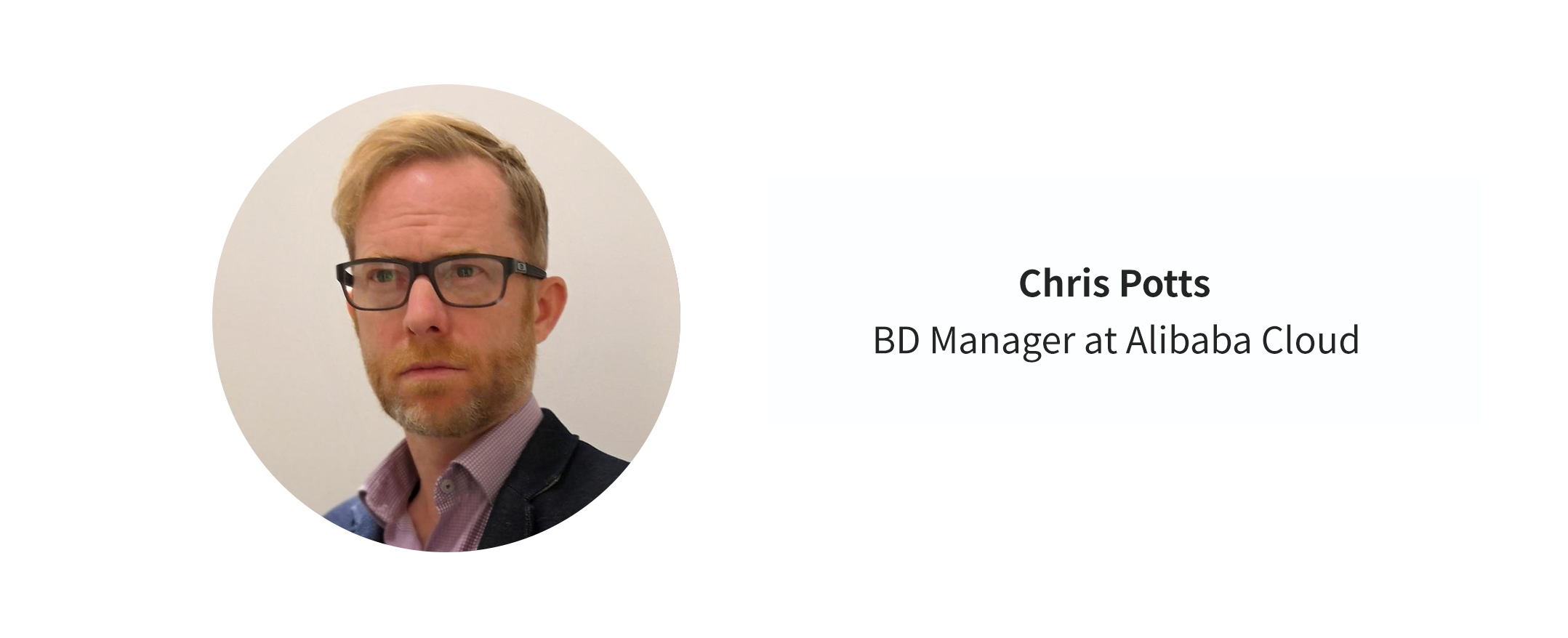 Over the last 15+ years Chris has built up extensive experience around Public Cloud Solutions, having held positions at AWS, Microsoft Azure and most recently Alibaba Cloud.
As Business Development Director for Retail at Alibaba Cloud, Chris' role is to the lead the Retail business strategy for UK & Nordics. A key focus being to educate International Brands on the growth and innovation happening within China – the world's largest retail market – and how they might leverage this innovation within their own business. As the technology arm of Alibaba – Alibaba Cloud is at the heart of the digital transformation happening in China's vibrant retail market – both online and offline.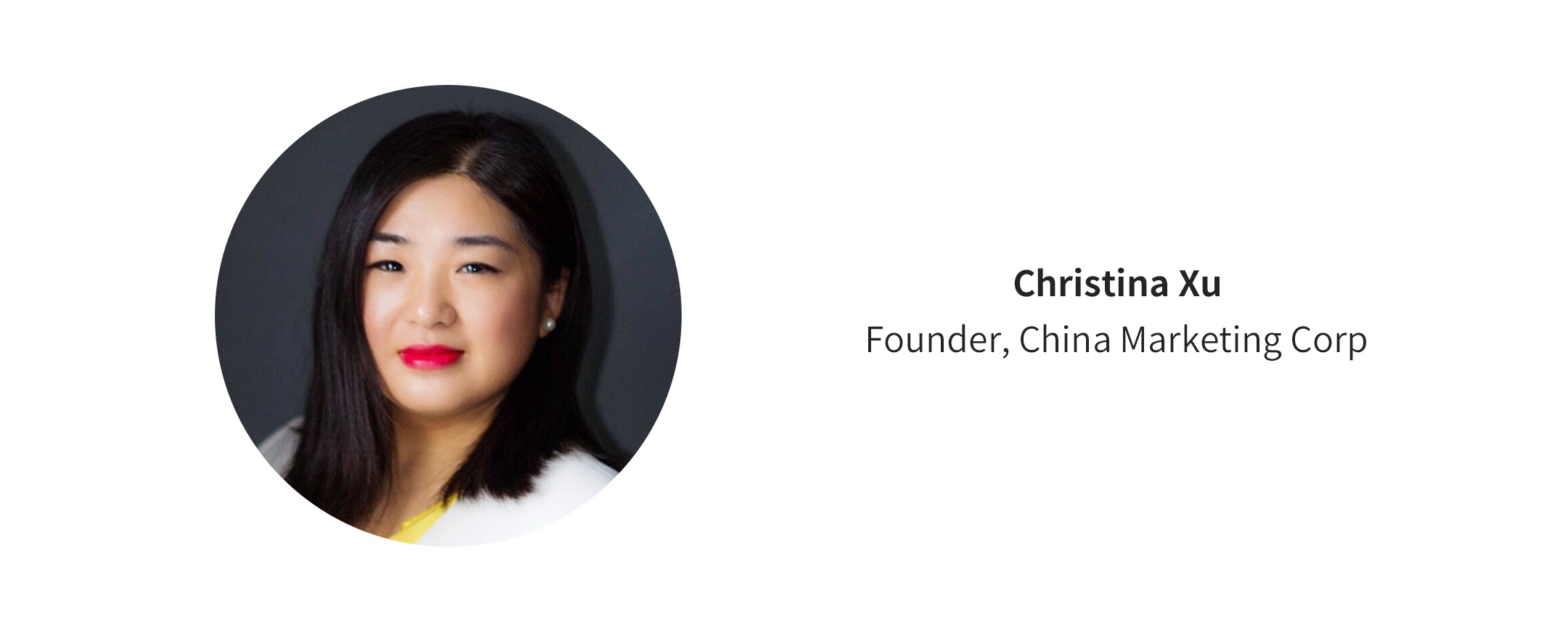 Christina Xu is Director and Founder of China Marketing Corp. She started her career in the UK for business development for the Greater China market in 2010 in the travel industry and moved to digital marketing from 2012 with a specific focus on the China digital landscape. After a few years of working in the China digital marketing field, she started her own business in November 2017 to help businesses to better target Chinese audiences online.
During her career in digital marketing, she worked with major Chinese online digital platforms, such as Baidu, 360 Search, and WeChat. She also expanded the reach to Cross Border eCommerce in China within her new business China Marketing Corp. Christina regularly speaks at events sharing the best practices on how to avoid pitfalls when entering China. She has spoken at digital marketing events such as International Search Summit, Brighton SEO, and International Expansion.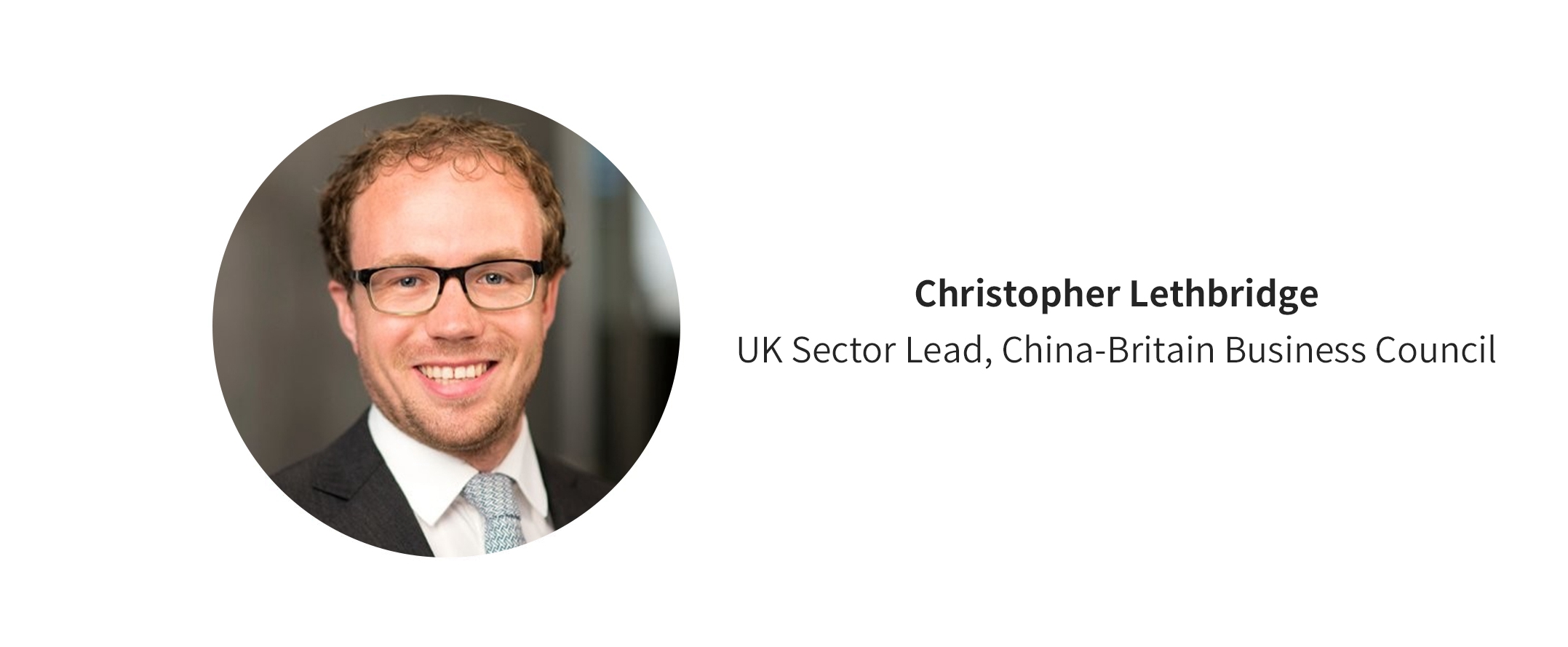 As UK Sector Lead for Creative Industries, Chris works to advise UK Creative Industries companies on their market entry, development, and strategy in China.
Prior to his current role, Chris was CBBC's China Market Business Adviser for the South East. From this position he worked with a array of companies across a broad range of sectors including High-tech and Advanced Manufacturing, E-commerce, Food & Beverage, and Financial Services.
Before joining CBBC, Chris was Executive Officer of the Australia China Business Council and worked for the Australian Government. He has a Master's of Commerce (Finance) from the University of Sydney and a Bachelor's of International Relations (Chinese) from the Australian National University.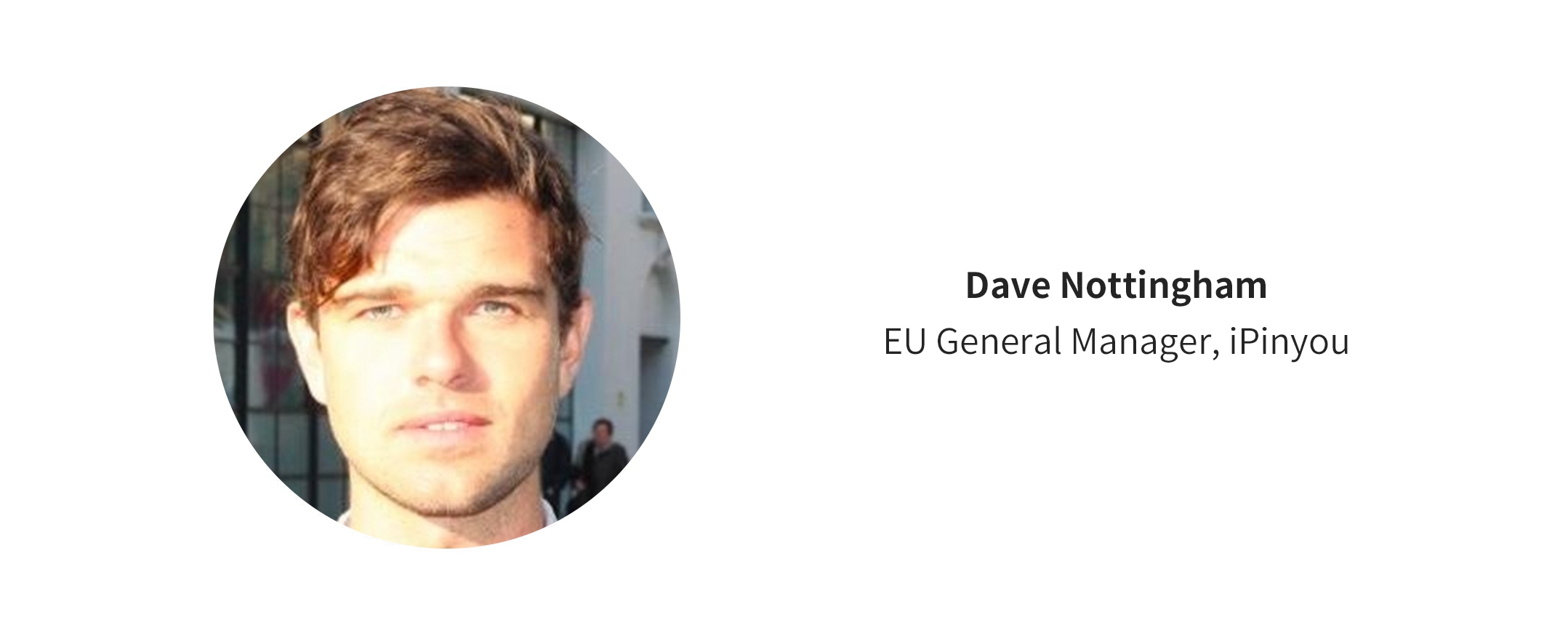 David Nottingham leads iPinYou's European expansion with the goal of creating synergies between European and Chinese digital media landscape.
With over 10 years of digital marketing experience in Europe, he has an in-depth understanding of the complexity programmatic targeting required to run affective campaigns in Europe and China. iPinYou's launched its European operation in 2018 and in this time has worked closely with global media agencies and brands to provide a transparent and platform focused approach to digital paid media advertising in China.
---
The Agenda:
13:30 – 14:00 Registration & Refreshments
14:00 – 14:15 Welcome Remarks
14:15 – 14:45 "China Market Overview" by Christopher Lethbridge, China-Britain Business Consil
14:45 – 15:15 "Search Engine Marketing in China" by Alain de Maurier, Westwin
15:15 – 15:45 "Social Media Marketing in China" by Christina Xu, China Marketing Corp
15:45 - 16:00 Short Break
16:00 – 16:30 "E-commerce in China' by Chris Potts, Alibaba Cloud
16:30 - 17:00 "Programmatic Advertising in China" by David Nottingham, iPinYou
17:00 – 17:10 Round-up
17:10 – 18:00 Networking Drinks, event ends
*Further inquiries about the event, please contact info@westwin.com/ +44 (0)20 3687 2752
---
The Venue: The Tower Room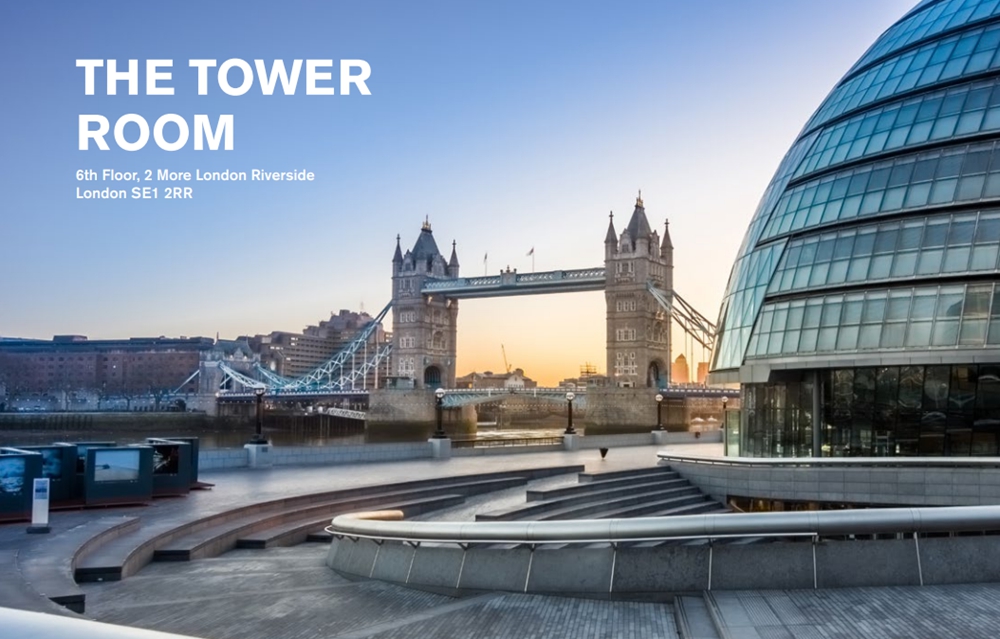 Located on the 6th Floor at 2 More London Riverside, The Tower Room offers stunning views and the versatility to accommodate a variety of events from conference, theatre and cabaret style meetings to corporate events, receptions, product launches and workshops.
With 180 degree views over the River Thames, the Tower of London and iconic Tower Bridge, the room features natural daylight complete with blackout blinds, and is fully equipped with hi tech AV equipment and WIFI.