Location
Bewick Hall, Level 2, Newcastle City Library
33 New Bridge Street West
Newcastle upon Tyne
NE1 8AX
United Kingdom
Plan, start and launch your own podcast with Podcasting Expert Ashleigh King
About this event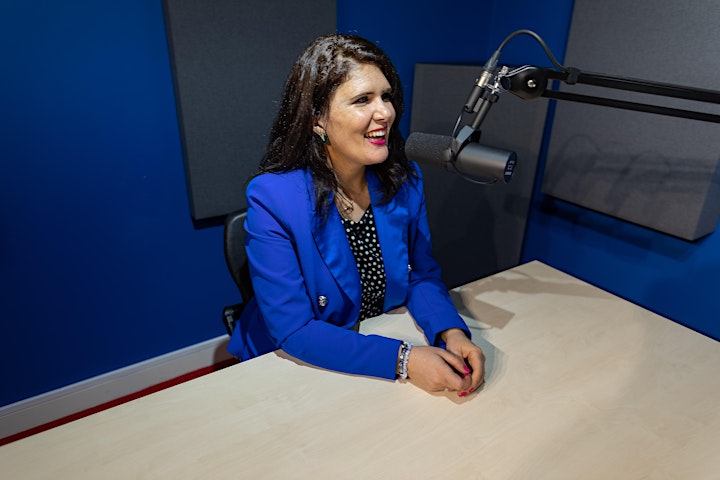 Want to reach a wider audience and at the same time, raise your business profile ? Then join BIPC North East's first in person Podcasting workshop delivered by our brand-new Podcasting Expert Ashleigh King, Creative Director of Flamingo Heights
Podcasting is a really effective way to reach out to a wider audience. This platform provides you the creativity to raise brand awareness, share your business story, along with showcase your unique product or services to your desired audience.
Ashleigh started podcasting in 2019 through her podcast #NurtureYourZest. With her natural enthusiasm, creative flair and huge amount of expertise, Ashleigh will demonstrate how to
- Harness the power of podcasting to communicate to a wider audience
- Build your online presence through podcast guest appearances
- Plan, start and launch your own podcast
What will Ashleigh cover in the Podcasting workshop:
• Podcasting, why it matters and its space in the Marketing Mix
• The benefits of podcasting, and the opportunities it can bring
• The hopes and fears people have about starting a podcast
• CREATIVITY - Creative sparks - Who is it for? What is it about? Why does your story matter?
• COURAGE - Overcoming fear, the courage to get recording and tips around equipment
• CURIOSITY - Cultivating curiosity, creating intrigue and sharing your message.
Who is this workshop for?
North East based businesses & start-ups who would like to know more about podcasting as well as for those who are starting to think about developing their own podcast.
About Ashleigh King- Podcasting Expert
Following 15 years of working in corporate communications, Ashleigh found her voice through podcasting and has a passion to help people to share their stories with the world. She recently opened a podcast studio in the Ouseburn, a key part of Newcastle upon Tyne's cultural quarter, and a quick walk from the City Centre. Flamingo Heights is fully equipped with a professional team to assist businesses, charities etc., to record in an optimal environment and can also provide editing and uploading services.