Location
The Creative Exchange
29 Constitution Street
Leith
EH6 7BS
United Kingdom
Sales Have Ended
Registrations are closed
Registration has now ended for this event but please get in touch at creativemasterclasses@creativeexchangeleith.com to see if we have a suitable alternative for you.
Description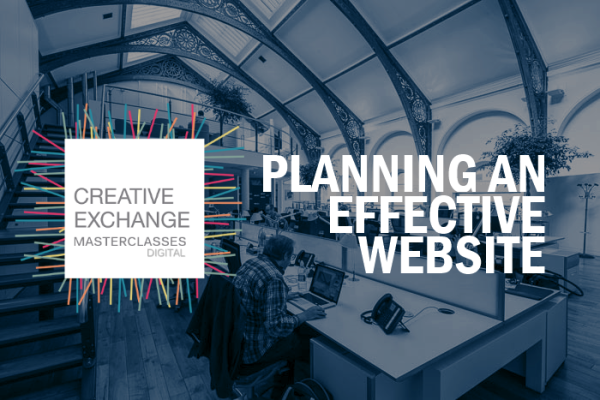 Available dates:
Wednesday 27th May 2015: 10am-5pm
Friday 26th June 2015: 10am-5pm
Venue: Creative Exchange, 29 Constitution Street, Leith, EH6 7BS
Building a website has never been easier but building the right one for your customers is what matters.
This one day intensive course will give you the tools and techniques you need to plan a website that works for both your users and your business.
You will learn how to assess your current website and define and prioritise the changes that will deliver you the greatest return on investment. By the end of the day you will have all of the knowledge and documentation you need to get a website that works for you and your customers.
This course is for you if you want to:
Analyse what works and does not work on your existing / your competitors' website(s)

Prioritise your business' digital objectives

Define your online measurements of success

Balance your business objectives with your customer's needs

Organise and structure your content from a customer's perspective

Identify and prioritise design and technical improvements that make a difference

Develop a brief and documentation that will get you the website you want, built by your in-house team or an external provider.
TUTOR PROFILE - Border Crossing Media
…is Francois Roshdy and Esther Stringer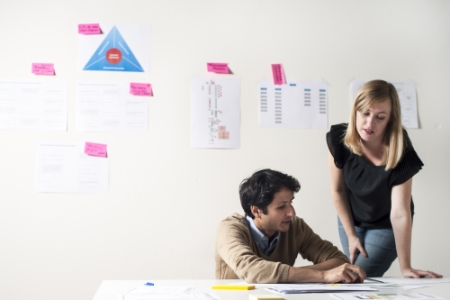 Founded in 2006, Border Crossing Media offers consultancy, training and project management focused on improving how companies communicate and interact with people online. Their approach to training is simple — it has to be actionable.
Francois founded Border Crossing Media because he believes that user-centred design and continuous improvement are the most sensible approaches to take when trying to build something new or do something better. He leads user experience projects at Border Crossing Media and whether he's collaborating on a user experience strategy or producing wireframes for a new sign-up process, all of his work is based on robust user research and analysis.
Esther designs and manages all of Border Crossing Media's research and data analysis projects. Following her degree in Astrophysics she applied her statistical and analytical skills to a career in Customer Insight, Research and User Experience Design for large corporations before joining Border Crossing Media in 2009. She has a certificate in Market and Social Research from the Market Research Society (MRS) and sits on their Scottish Committee where she was secretary for 2011/12. She was nominated by The Edinburgh Chamber of Commerce for Young Business Person of the Year 2014 and is currently Secretary for the Board of Trustees for The Smart Play Network.
VENUE PROFILE
An exciting business incubator and flexible workspace for people working in creative industries. The Creative Exchange offers affordable space alongside business support, creating a hub for collaboration and innovation in Leith.

The exchange provides:
workspace for up to 80 individuals, groups and businesses

a centre for creative and digital talent

business incubation, development and support services

a hub for collaboration, innovation and co-operative working

a demonstrator space to promote the business

potential of ultra-fast broadband and digital technology

a platform to showcase the city's creative products, services and talent

on-site gallery with exciting programme of exhibitions