Description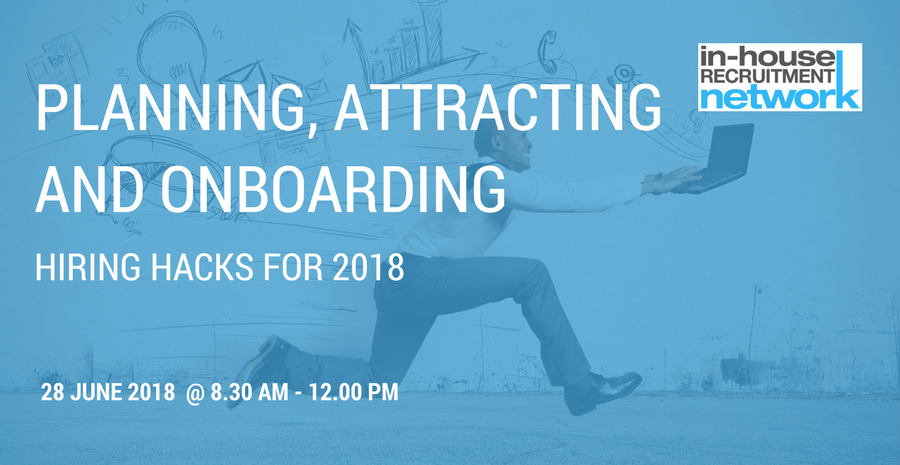 Planning, Attracting and Onboarding – Hiring Hacks for 2018
The Goldsmiths Centre, 42 Britton St, London, EC1M 5AD
28th June 2018, 8.30am – 12.00pm
Host: The In-house Recruitment Network
Event partners: Foresight, VONQ, Appical


About
During this one-of-a-kind workshop-style breakfast event for 50 management-level in-house recruitment and HR professionals, we will show you how to revolutionise the following 3 key stages in your recruitment process:
Planning: you will always be reactive if you don't know what is coming. Planning is the biggest gap that exists in corporate recruiting today and it needs filling immediately
Attracting: tailor and deliver your EVP to target and engage the talent you need
Onboarding: provide candidates with a seamless onboarding that will make them fall in love with your employer brand
This isn't one of those "listen, make notes and DIY the next day" type events. Our specialist speakers will be running facilitated workshops, pulling apart your current process and putting it back together, ready to deploy as soon as you get back in the office!
What's being discussed?
Hiring planning isn't rocket science. You'll learn the things to ask your manager community and how to do it


How to deliver a successful EVP


How to keep candidates happy and engaged during their onboarding
Your Speakers: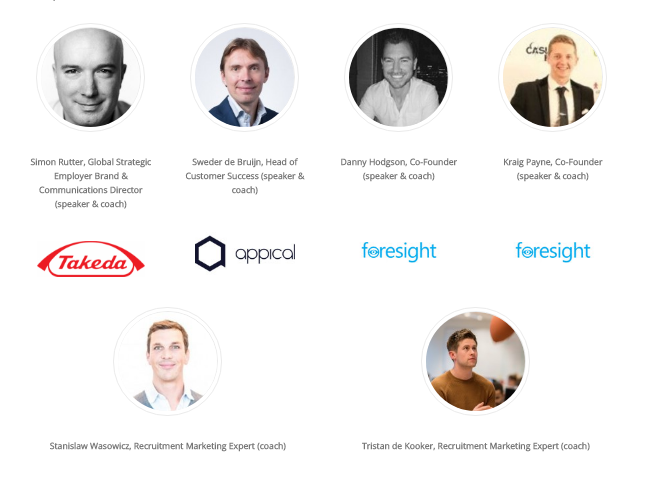 Who will be attending?
This speaker & networking breakfast event is exclusively for 50 In-house recruitment/HR professionals from a variety of companies including; Abcam, Action Against Hunger, Addleshaw Goddard, AkzoNobel, Angellas' Kitchen , Anstey Horne and Co, Arcadia, Avenues Group, Balfour Beatty, BBC, Bentley Motors, BGLGroup, BJSS, BMI Group, BMLL Technologies, Caffe Nero, ChannelAdvisor, Cloud Direct, Contino, Countrywide, Darwin Recruitment, Dennis, dunnhumby, EDF Energy, Enterprise Rent--A-Car, everis, FDM Group, Firstport, Fly Victor, Gartner, Gemini People, Gett, Globe Business Media Group, Groupon, Harnham, Holiday Extras, HR GO, Ian Williams, Inspired Thinking Group, Interim, ITV, JM General Building, LendInvest, Lime st, Loreal Turkey, Mendix, Merkle Periscopix, MLL Telecom, MSI Global Talent Solutions, MTCnovo, MVF, Onfido, Paymentsense, Philip Morris International, Property Basecamp, Redington, S&P Global, Sagittarius, SIG, Spektrix, Spotcap Pty, St Joseph's Hospice, Switchee, Takeda, Taunton & Somerset NHS Foundation Trust, The Knowledge Academy, The Portfolio Group, The Salvation Army, Third Space, Thomson Reuters, Three, Travelport, uk power networks, UNILAD, VFS Global, Vonage, Zayo... to name but a few!

The structure:
08:30 – Registration with complimentary hot breakfast rolls, pastries, tea, coffee & juice
09:00 – Opening announcements by Alan Walker
09:10 – Presentation Danny Hodgson and Kraig Payne about building hiring plans supported by Foresight
09:30 – Interactive forecasting workshop
10:00 – Presentation by Simon Rutter about delivering a successful EVP supported by VONQ
10:20 – Interactive recruitment marketing workshop
10.50 – Coffee Break
11.05 – Presentation by Sweder de Bruijn about onboarding supported by Appical
11.55 – Interactive onboarding workshop
12.00 – Event close
Event Organizer:
The In-house Recruitment Breakfast Series is brought to you by the In-house Recruitment Network, an exclusive community for In-house Recruiters & HR professionals from every industry sector. As an in-house recruiter or HR professional, you are welcome to join the community for free. For more information please call 0203 196 8100 or email hello@inhouserecruitment.co.uk
Event Host: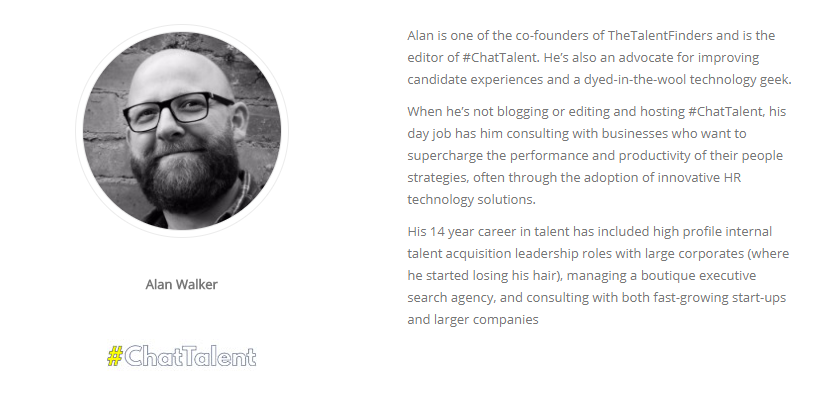 Event partners:



Restrictions:
*Please note, this event is strictly for In-house Recruiters and HR Professionals only
*We are sorry but recruitment agencies or job boards (other than partners) are not able to attend this event.