Helpwch blannu perllan a gwrych yn Nantporth! // Help to plant orchard and hedgerow trees at Nantporth!
About this event
Wedi llawer o flynyddoedd o waith, rydym erbyn hyn yn barod i gynnal ein diwrnod cyntaf ar gyfer gwirfoddolwyr i ddechrau ar greu safle rhandiroedd a pherllan gymunedol yn Nantporth. Dewch i Nantporth ar Ddydd Sul, Tachwedd 29ain er mwyn helpu i blannu coed ffrwythau yn y berllan gymunedol a choed gwrychoedd ar hyd ffin y safle.
Dylech nodi y cyfarwyddiadau dilynnol:
Dylai plant o dan 15 oed fod gydag oedolyn cyfrifol. Rhaid cadw lle i blant dros 11 mlwydd oed. Nid oes angen i chi gadw lle ar gyfer plant o dan 11, ond rhowch wybod i ni os bydd plant yn dod gyda chi pan fyddwch yn cadw eich lle os gwelwch yn dda.
Bydd parcio ceir ar gyfer y digwyddiad yn Safle Normal, Prifysgol Bangor, sydd yn agos at y cae safle'r rhandiroedd ar Ffordd Caergybi (LL57 2HQ). Map ar waelod y dudalen.
Mae'r digwyddiad, yn amlwg, tu allan, ac mae'r tir yn wlyb mewn llefydd. Gwisgwch yn addas os gwelwch yn dda. Bosib y bydd angen i ni ohirio'r digwyddiad os fydd y tywydd yn wael iawn, yn yr achos hynny byddwn yn ebostio pawb fydd wedi cofrestru y diwrnod cynt.
Nid oes lloches na chyfleusterau toiled ar y safle ar hyn o bryd.
Dewch â diodydd a bwyd eich hunain os gwelwch yn dda.
Os yn bosib, dewch â rhaw gyda chi.
Bydd cŵn ar dennyn neu dan reolaeth agos dda yn cael croeso.
Os gwelwch yn dda wnewch chi beidio â dod os oes gynnoch chi symptomau allai fod yn goronafeirws (tymheredd uchel, peswch, wedi colli synnwyr blas neu arogl).
Nid oes rhaid i chi wisgo gorchudd gwyneb/mwgwd.
Chi fydd yn gyfrifol am eich diogelwch chi a'ch plant yn ystod y digwyddiad.
Os oes gynnoch chi unrhyw gwestiynnau, cysylltwch â Jamie ar 07981 675 956 neu Jamie.a.stroud@gmail.com.
************************
After many years of work behind the scenes, we are now able to hold our first hands-on volunteer day, to start creating the new allotment site and community orchard at Nantporth. Come to Nantporth on Sunday the 29th of November to help plant fruit trees in the community orchard, and hedging trees along the site boundary.
Please take note of the following instructions:
Children under 15 should be accompanied by a responsible adult. Places must be reserved for children over 11. You do not need to reserve places for children under 11, but please tell us if you are bringing any children when booking your place.
Parking for the event will be at Bangor University Normal Site, which is near to the allotment field, on Holyhead Road (LL57 2HQ).
The event is, of course, outdoors, and the ground is wet in places. Please dress appropriately. We may need to postpone the event if the weather is very bad, in which case we will email you the day before.
There is no shelter and no toilet facilities at the site at present.
Please bring your own snacks and drinks.
If possible, please bring a spade with you.
Dogs on leads or under close control are welcome.
Please do not come if you have potential coronavirus symptoms (high temperature, cough, or loss of taste or smell).
You do not have to wear a face covering.
You are responsible for your own safety and that of your children at the event.
If you have any questions, please feel free to contact Jamie on 07981 675 956 or Jamie.a.stroud@gmail.com.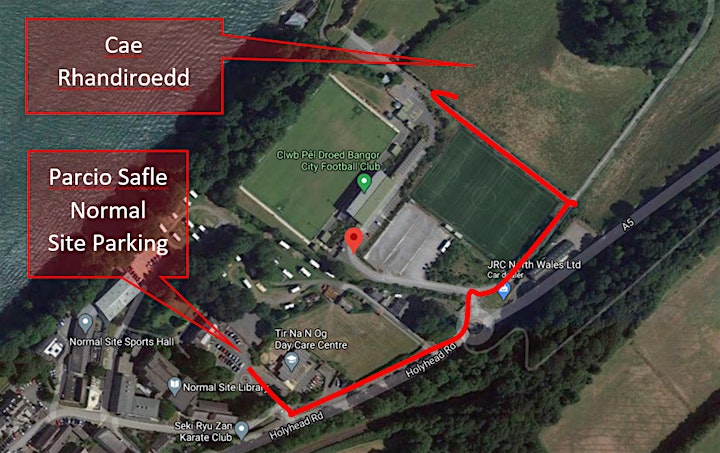 Organiser of Plannu Perllannau Nantporth Orchard Planting