Description
THE WORKSHOP - PLANT POTS + MACRAME
10 Marine Parade, Brighton BN2 1TL
2-4:30pm // £15 on the door // £12 early bird
This is a lovely beginners workshop in macrame plant hangers and plant pot decoration.
In this workshop, you will be given a small terracotta plant pot to decorate in a design of your choosing. We will be using acrylic paints which dry quickly in lovely bright shades. Whilst the pot dries we will then focus on making our plant pot hanger - To create the hanger, we will be using the therapeutic rope knotting technique of Macrame. We will learn a basic method which can then be expanded on at your own pace.
WHO IS IT FOR? - EVERYONE
Any previous practice in the arts will put you in good stead but it is not compulsory - We welcome complete creative newbies too! This workshop is about trying and learning whilst having fun with our imaginations. Everyone will leave with lovely decorative pieces, for their own home or a future gift.
There are no age restrictions on the workshop but ID will be needed at the bar.
WHAT TO BRING?
We will provide all of the materials - paints, paintbrushes, twine, beads, scissors and clamps. We will also have paper and pens to sketch out designs if needed. Images will be on hand for inspiration but if you have a particular aesthetic in mind for your plant pot then please bring reference material if needed.
WHO IS RUNNING THE CLASS? ILLUSTRATOR AMY BROWN www.amyillustration.com / FOUNDER of CULT MILK www.cultmilk.com
For any enquiries, please contact Amy at info@amyillustration.com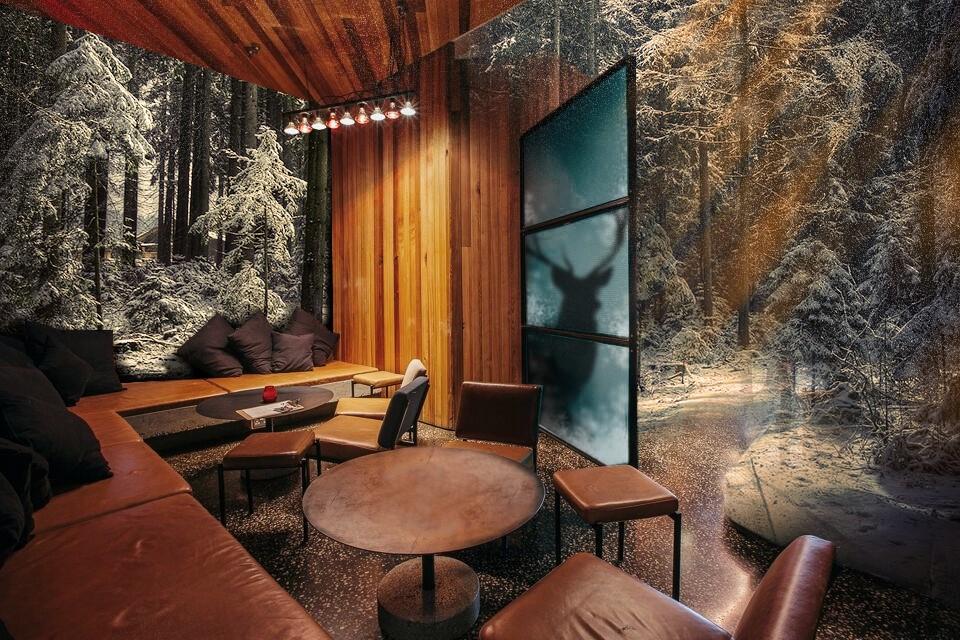 THE VENUE - PATTERNS
Patterns, the iconic cocktail bar, music and culture venue on Brighton's seafront will be offering customers the chance to get lost in an enchanting snowy forest this Winter, without leaving the comfort and warmth of the cosy venue. The venue serves hot drinks, food, and of course all the booze!