We are delighted to welcome Sarah Holdsworth of Bee Happy Plants to talk to us about how we can all encourage pollinators into our gardens.
About this Event
With Spring just around the corner now is a good time to start thinking about what to do with your garden over this coming year.
Do you want to grow plants that are perfect for pollinators? Your garden can be a haven for wildlife as well as providing the ideal home for bees, butterflies and all pollinators, which are so important to us because they pollinate crops, help plants grow and are themselves a food source for birds and mammals. The flowers you choose to plant are vital in encouraging all wildlife into your garden. With a little thought and planning, you can provide much pollen and nectar for pollinators throughout the year.
Sarah will not only explain the various plant kingdom categories and which categories are well suited to providing pollen and nectar but also offer some tips for choosing the right plants and therefore creating the best of habitats which will see your garden buzzing with wildlife. She will also explain bees foraging preferences, with particular reference to honey bees because they are not plant species specific foragers, as well as the relationship between the depths of flowers and the lengths of bee tongues.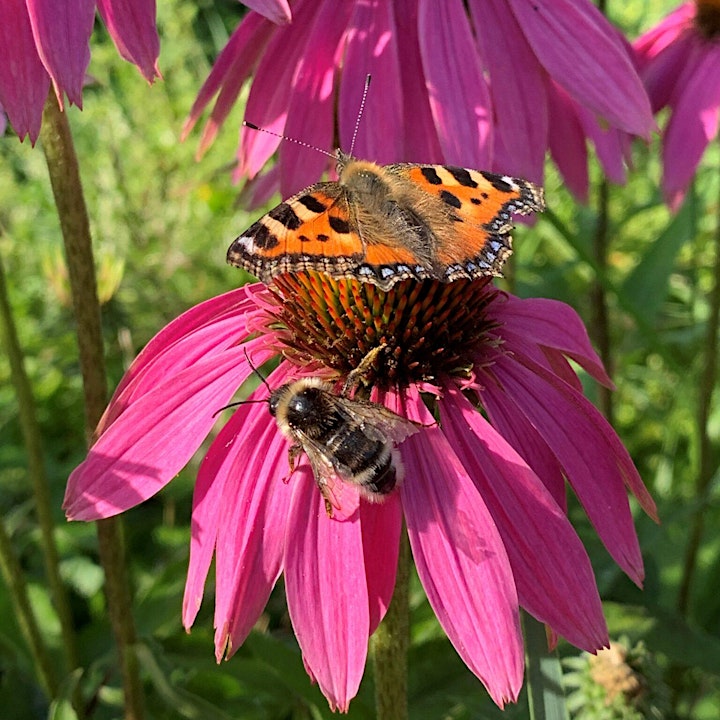 About the speaker
Sarah grew up on a farm in deepest Somerset, where her love for all that was magical about wildlife started, from the gentle and regular hoots of owls, to the humming and buzzing of insects. She then went on to work on organic farms and studied horticulture at Bicton College.
After taking time off to bring up her family, in 2009 she set up the company Bee Happy Plants, which has since become a Not-for-Profit company Bee Happy Plants and Seeds, with a mission to help the welfare of all bees and other pollinators by encouraging the planting of their favourite forage. Sarah is a member of Devon BKA and keeps her bees in natural top bar hives.
You can follow Bee Happy Plants and Seeds on both Facebook and Instagram as well as read an article that Sarah wrote for the BBKA on gardening for bees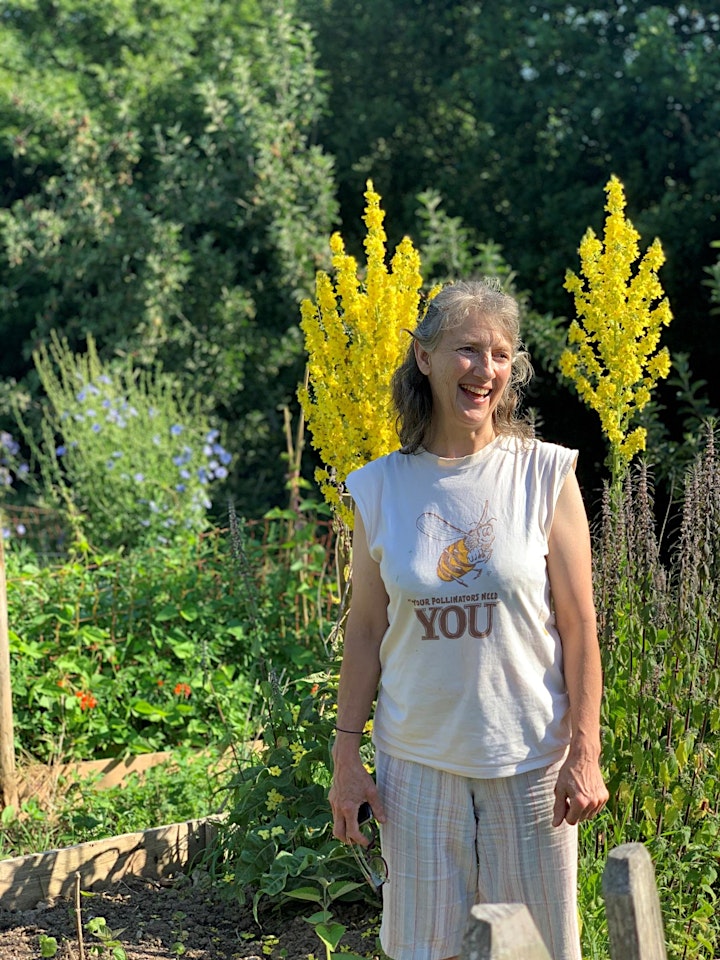 You will be emailed a link to register for the Zoom talk on the day of the event - please check your emails carefully and register as soon as you receive it. Once registered you will automatically be emailed the Zoom link. This is different from registering with Eventbrite.
NOTES:
Under 18s - CBKA is for everyone, but anyone under the age of 18 should be accompanied on camera by an adult.