Description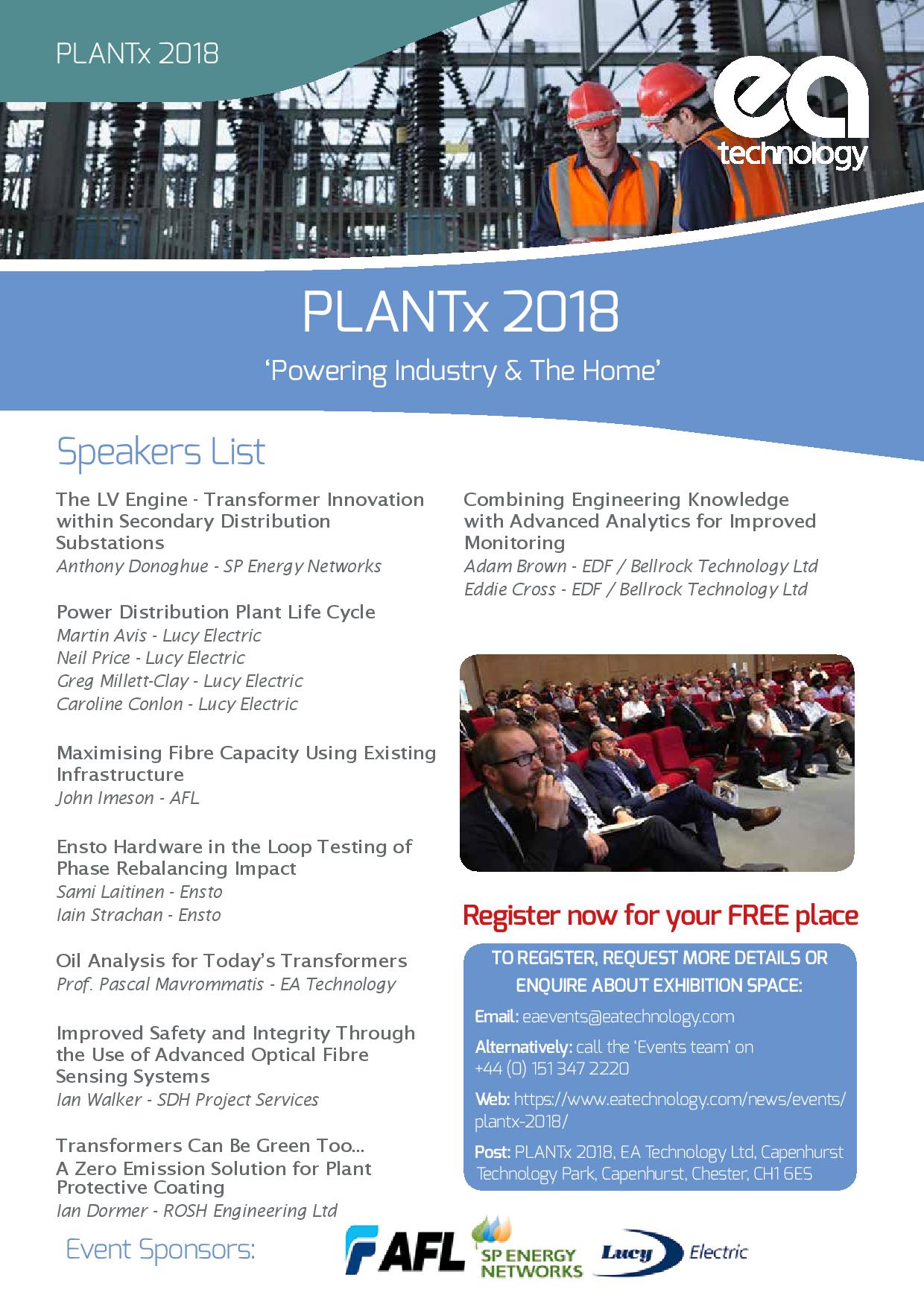 Following last year's "CABLEx 2017" success, EA Technology are delighted to announce PLANTx 2018, an event designed to focus within the electrical Plant, Switchgear, Automation, Battery Storage and general Substation Infrastructure.

This Power Plant Exhibition is a "must attend" for all Engineers and Industry specialists involved with Polices, Standards, Electrical Fittings, Civil Works, Health & Safety and Procurement.

This event will attract visitors from many sectors, including Electricity Utilities, Network Operators, IDNOs, Rail, Renewables and Plant and Switchgear OEMs.

This year's event will again be held at the Chester Racecourse and is expected to attract close to 1000 delegates….