Multiple Dates
Plastic Free Play Kitchen & Homemade PlayDough "Cooking" Class for Children
About this Event
Are you looking for ideas to get creative with your children at home without adding more plastic in your life?
In this class, you and your child / children will get to :
assemble a cardboard box cooker (paper accessories will all be precut for you to stick on)
I'll talk through how to make your own play dough at home
have a fun make believe cooking class where we will wip up some play dough food creations, using the plastic free baking/cooking tools provided
Children will get to take home their cardboard cooker, the tools provided and if you bring your own container you are welcome to take home the play dough you use.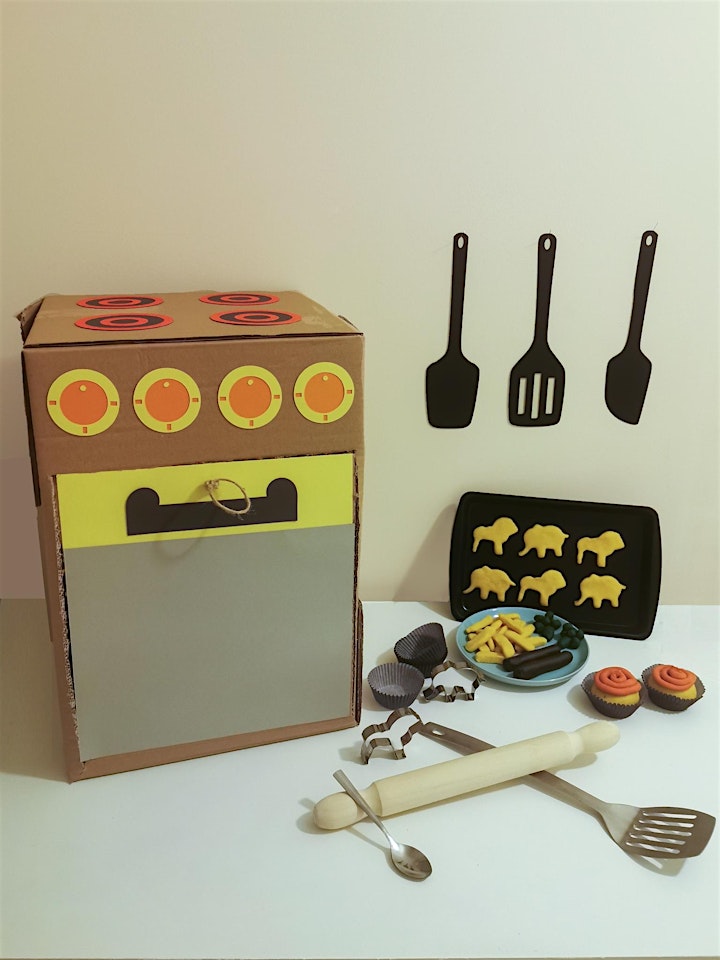 Terms
£20 per child (includes everything for the cooker and all the kitchen tools). Minimum recommended age is 4 years old due to this class being more structured but if your child is 3 and you'd like to discuss them coming along, please contact me on craftalavista@gmail.com
Up to 2 extra children can come for £5 each if they share materials with main ticket holder, e.g siblings who only need one cooker set per house.
Parents / caregivers must attend with their child but don't need to buy their own ticket.
Playdough will be make with free from flour but if you child has any any allergies or intolerance that we should know about then please get in touch with Nicole by email on craftalavista@gmail.com