Join us in celebrating the culmination of The Middle Way Mentoring project with this one-day conference for Black and Asian writers.
About this Event
A one-day conference for Black & Asian writers
How do you write through a pandemic? How do you find the time and motivation to keep going? What opportunities exist outside the capital to develop your practice?
Come along to our Zoom conference which aims to support and encourage early-career writers by offering advice and inspiration. Hear from first-time writers on their experiences of completing their manuscript and getting published, and from industry experts on the role they play in the publication process.
We will also be joined by a host of changemakers who are committed to amplifying Black and Asian voices.
Organised and programmed by Farhana Shaikh with input from the Middle Way Mentoring mentees.
PROGRAMME (subject to change)
10 AM - 10.25 Registration & Writing workshop
Join Sarah Jasat and Asha Krishna for a number of writing games to kick start your morning and get your creative juices flowing.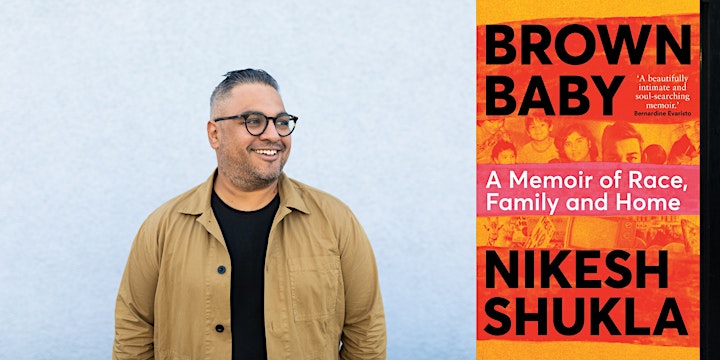 10:30 - 11:00 AM Morning Keynote by Nikesh Shukla
Nikesh Shukla is an author, screenwriter, fellow of the Royal Society of Literature and one of the most prominent UK voices on diversity and inclusion in the arts. He is the editor of bestselling essay collection The Good Immigrant, which won the Reader's Choice at the Books Are My Bag Awards, and was shortlisted for Book of the Year at the British Book Awards. He is the author of a number of novels for both adults and young adults including Coconut Unlimited (shortlisted for the Costa First Novel Award and longlisted for the Desmond Elliott Prize), Meatspace, Run Riot, The Boxer (longlisted for the Carnegie Medal) and co-editor of The Good Immigrant USA. He hosts the 'Brown Baby' podcast which explores how we raise our kids with joy and wonder in uncertain and bleak times.
11:10 - 12:10 PM First-time writers: from draft to publication
How can first-time writers develop their writing skills? What advice, if any, should they take on board and how do they navigate the publication journey? In this session, debut writers share their experiences of writing their first book, finding their voice, and getting published.
Featuring readings and discussion from debut novelists Sairish Hussain, Caleb Azumah Nelson and Hafsa Zayyan. Chaired by Sarah Shaffi.
12:15 - 12:45 PM - Breakout rooms: writing through a pandemic
12:45 - 1:45 PM - Lunch
1:45 - 2 PM - Poetry showcase - details tba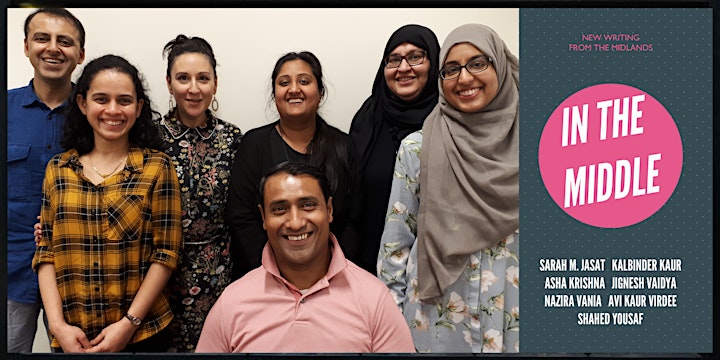 2 - 3 PM - Developing your writing practice: showcase
Seven writers from the Midlands - Sarah Jasat, Kalbinder Kaur, Asha Krishna, Jignesh Vaidya, Nazira Vania, Avi Kaur Virdee, and Dr Shahed Yousaf joined The Middle Way Mentoring project in 2018. In this showcase event, mentees will discuss how the scheme has transformed their writing life and helped them to take the next step in their career.
3:05 - 3:35 PM What next for Black and Asian writers? Roundtable
Changemakers from across the UK will share how they help to nurture new and emerging Black and Asian voices.
Featuring: Melanie Abrahams (Renaissance One), Jonathan Davidson (Writing West Midlands), Zahid Hussain (Muslim Writers North), Leila Rasheed Megaphone), and Corinne Fowler (Colonial Countryside).
3:45 - 4:45 PM The state of publishing: ready for change?
Discover what an agent, editor and publisher do and the role they play in the publication process. Join us for a lively discussion on the current state of publishing and top tips on how to navigate your writing career from the industry experts.
Featuring: Literary agent Abi Fellows (The Good Literary Agency), Associate publisher Lucy Dauman (Bookouture), Editor Molly Walker-Sharp and Commissioning editor Katie Loughnane (Avon Books).
Platform: Zoom
You'll be sent a reminder ahead of the event with Zoom access link. You can also view this by clicking on the online event page.
*The Middle Way Mentoring project led by writer and publisher, Farhana Shaikh is a two-year development programme for seven Black, Asian, Minority Ethnic writers with the support of a number of partners, including University of Leicester, CAMEo, Writing East Midlands, Writing West Midlands, Dahlia Publishing and Renaissance One, and funded by Arts Council England.
Link: http://middlewaymentoring.co.uk/
For more information or to discuss partnership opportunities please contact Farhana on f.shaikh@dahliapublishing.co.uk.
Date and Time
Location
Refund Policy