Best friends. Lives changed. Forever.
About this event
Fifteen year old best friends Kai, TJ & Zara have been tight since, well, forever. Always together. Inseperable. But as they've grown older things have begun to change. Why did life start to get so complicated? When did the world stop seeing them as children and start demanding that they behave according to some script written in stone and carved decades before their birth? And when did the weight of that stone start to crush them - slowly and imperceptibly at first, until they could hardly breath? 
Based on an idea by shereener browne and written by Christina Alagaratnam, PlayFight examines the corrosive way in which racism determines the direction young Black lives take. Staged in the Grade II listed Deptford Town Hall; a building adorned in statues of white men who made their wealth from the sale of Black folk, this production within these walls challenges that status quo formed long ago and championed by the likes of Messrs Drake, Blake & Nelson. 
Directed by Orísun co-artistic director, Leian John-Baptiste (Waterfalls, Stop and Search, Barbershop Chronicles, is god is) with movement by FUBU Nation, design by Eliandro Monteiro & lighting by Inverse Lighting Design, PlayFight promises to be an unflinching look at the wholesale demonisation of an entire generation of young Black males.
Cast: Cece Cox - Zara * Braulio Chimbembe - TJ * Joshua Okunsanya - Kai
Triggers: Trauma. Depression. Mental Health.
Recommended minimum age: 15 years.
Approx running time: 90 mins, no interval.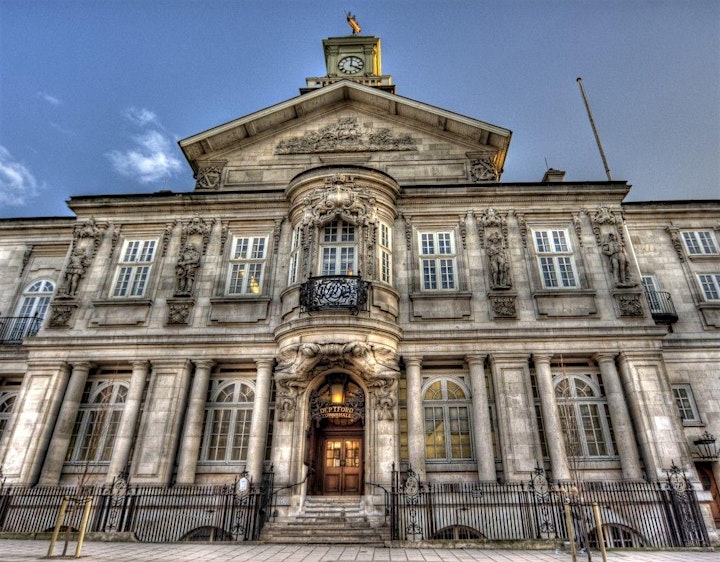 Organiser of PlayFight - Relaxed performance. Pay What You Feel!