Mishra perform for 0-7 year olds at Highfield Adventure Playground
About this event
Our new Playground Concerts have an active and outdoor focus - we'll get your little ones (and you!) moving and enjoying the fresh air! Plus, after our 45 minute concert, you'll get the chance to meet and improvise with the musicians and make the most of the brilliant play facilities at Highfield. This event will only be cancelled in extreme weather conditions where deemed unsafe - please come prepared for all weather types.
Mishra is a global folk outfit that defies definition; influences from U.K and American traditional music, and Indian classical.
"An airborne amalgam of cross-continental pollinations" - Songlines Magazine."Fascinating stuff... I'm really enjoying Mishra's blend" - Mark Radcliffe, BBC Radio 2. "It is a powerful and heady cocktail, bringing together the flavours and ingredients of four different continents, and producing a sumptuous feast for the ears…" - David Auckland, Folk Radio UK.
TICKETS
Adults £10.50, first child goes free. Additional children £2.50, under 1s free. Refunds can only be processed when requests are submitted 48 hours before the start of your booked event. This event will only be cancelled in extreme weather conditions where deemed unsafe - please come prepared for all weather types.
MORE INFO FOR ON THE DAY:
We have Covid-19 secure procedures in place - visit our website to read the complete risk assessment. Please don't arrive more than 5 minutes before your concert. As this is an outdoor concert, masks are not required but we ask that you maintain 1.5m+ from other groups where possible. No equipment is shared and rigorous cleaning takes place between concerts.
There are nappy changing facilities and feel free to breastfeed.
You are responsible for the safety of your own children and belongings.
No need to print your tickets, just show your QR code when you arrive.
Light refreshments will be available to buy on the day.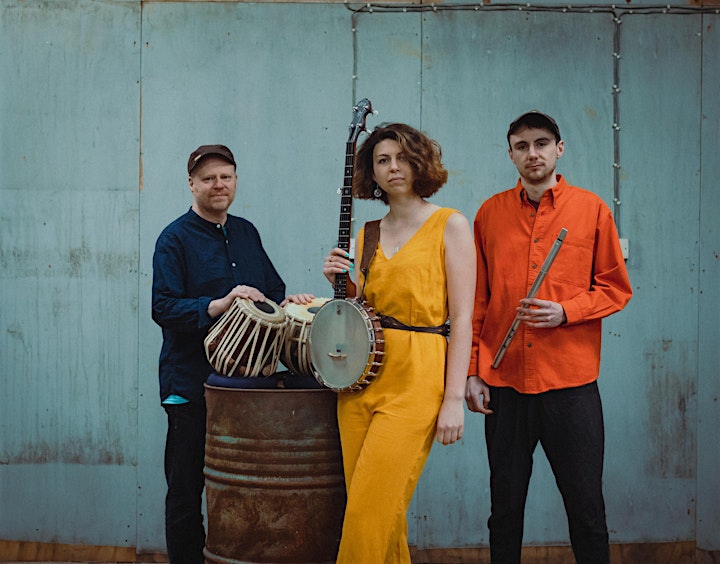 Organiser of Playground Concerts | 8th August : Mishra
Concerteenies is a concert series designed to engage you and your young children in live, high quality music in a relaxed and friendly environment.

Concerts are performed by inspirational professional musicians who enjoy sharing their music with people of all ages. Enjoy an eclectic mix of classical, contemporary, pop, folk and jazz with informal introductions to the music and sensory activities to enhance your baby's experience (bubbles, props, percussion and lots more).

There are soft mats, blankets and toys for the babies. Mums are welcome to feed during the concert and nappy changing facilities are provided. Some venues provide tea/coffee and biscuits - others have them on sale - please check each event page. 

All babies must be accompanied by adults at all times and all adults must be accompanied by a baby!

Concerteenies is programmed and organised (and sometimes led and performed) by Polly Ives who has a wealth of experience as a musician and educationalist. She has worked with CBeebies, Music in the Round, London Philharmonic Orchestra, Royal Opera House, National Children's Orchestra of Great Britain, Beatrix Potter Attraction and many more!