Description
Lean Startup
---
Innovation is the life blood of any company. Or it should be, at least, in these fast moving and extremely competitive times. Too often though, organisations find themselves struggling to bring new ideas to the market.
Organisations large and small are using new methods to innovate faster. And more and more are finding the Lean Startup method helps them improve their odds of success. First described in the best-selling book by Eric Ries, Lean Startup is now a movement that is tranforming how new products and services are built.
So, how do you learn about Lean Startup? Read on...
Playing Lean
---
Playing Lean is both a seriuos board game and a great workshop format. Combined, it's a great way to kickstart your learning about Lean Startup. You get to play a game, have a lot of fun and still call it work!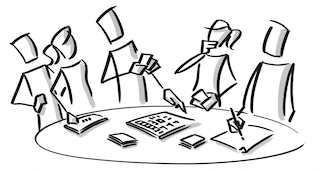 After the workshop, you have an overview of the method, a handle on the most important concepts and a fully described, personalised experiment to take home and try in your organisation.
Part 1: Executive Summary
To kick off the workshop, we'll give you the executive summary of Lean Startup:
What is the Lean Startup and why it is relevant now?

The five principles of entrepreneurship

The four stages of innovation
Don't worry, we won't keep you from playing the game for too long!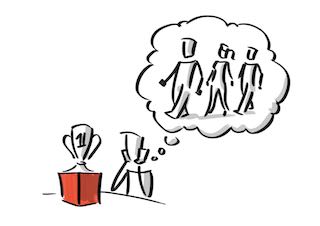 Part 2: Playing Lean
In Playing Lean, four teams of up to three players battle for control of the market. Can you build a new product that the customers want, faster than your competitors?
During the game, teams will do experiments, add features to the product, build the company and win new customers. The Lean Startup approach is at the heart of the game, and every experiment will introduce new concepts and vocabulary that the game facilitator will go through.
Playing Lean creates experiential learning, the kind you do not forget easily!
Part 3: Retrospective
When the dust settles, we debrief. We evaluate how each team performed and the choices that were made during the game. What would you do differently?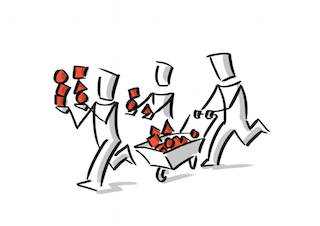 Part 4: Experiment Design
We want to put the experience into the persective of daily relevance. Having learnt and experienced the Lean Startup, what experiments could you try out when you get back to the office?
We go through some famous examples of great experiments. Then we use the Playing Lean Experiment Template to design your own.
What others are saying about Playing Lean
---
"After the first round, everybody was hooked, invested, and actively participating in learning the best strategy for finding and selling to customers, the Lean Startup way!"
- Pete OliverKruger, Entrepreneur in Residence

"I was doubtful that the game would be fun, but my expectations were totally blown away. I learned the value of removing features in order to transition one's product to newer bigger markets. It also helped that my team won!"
- Daniel Trejo, Product Engineer

"Playing Lean offers an excellent combination of learning in a group while having fun playing. It's a great game for learning Lean Startup principles!"

- Kristoffer B, Development Manager

"Playing Lean is an excellent game to create an understanding of the essence of Lean Startup, provide a basis for good discussions and make theory into practice. I would very much recommend Playing Lean!"

- Caspar M Lund, Senior Business Developer @ BTO
Lunch will be provided
---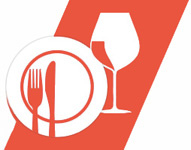 Workshop facilitators
---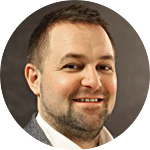 Tore Rasmussen, entrepreneur and co-founder of Playing Lean
Tore is the co-founder of Playing Lean and will be flying in from Oslo to facilitate this workshop together with the local lean startup guru Andy Cars.
Tore is a hardworking and outgoing guy. He graduated from NMBU with MSc in Innovation and Entrepreneurship. He is passionate about Lean Startup techniques and putting them into practical use. Leading by example and bringing out the best in people he works with. He is co-founder of Playing Lean, currently scaling the Playing Lean Facilitator club, and working on setting up innovation conferences for clients.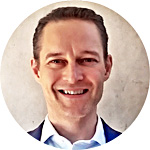 Andy Cars, lean startup coach and founder of Lean Ventures
Andy is the founder of Seedcap and Lean Ventures and a serial entrepreneur turned advisor. By leveraging the experience from advicing and working with hundereds of startup teams on lean startup, business modeling, go-to-market strategy and fundraising, Andy is able to provide unique insights into the entrepreneurial process. Today Andy advises established companies such as BillerudKorsnäs, TeliaSonera and SMHI on innovation.
* Please note the following *
---
No prerequisite knowledge is needed.
This workshop will be given in English.