Playing with Pattern - Maths & Art for primary practitioners + networking
Launching an innovative interactive resource and workshop to support teaching and learning of key stage 2 maths through creative design
About this event
Maths and art are related and linked in many ways. Designers need to understand and apply mathematical concepts to build and create intricate patterns.
Textile artist Sba Shaikh developed and delivered an innovative workshop to support teaching and learning of key stage 2 maths through creative design and the inspiration of William Morris's patterns.
The workshop concepts were further developed into an interactive online learning resource, combining web and touchscreen technologies in a unique way to present a Discover, Explore and Play experience for students to learn about maths within pattern design, utilising Morris & Co patterns as practical learning examples. The site also includes a resources section, for teachers to download bespoke presentations and lesson plans for use in Maths and Art Lessons.
This will include an introductory virtual tour of WMG upcoming exhibition Within the Reach of All: The Century Guild with curator Roisin Inglesby.
The session is suitable for primary practitioners (upper key stage 2) working in Waltham Forest schools (teachers, subject leaders, school leaders).
There will be an opportunity for networking at the end of the session.
This CPD is free for Waltham Forest teachers and primary practitioners.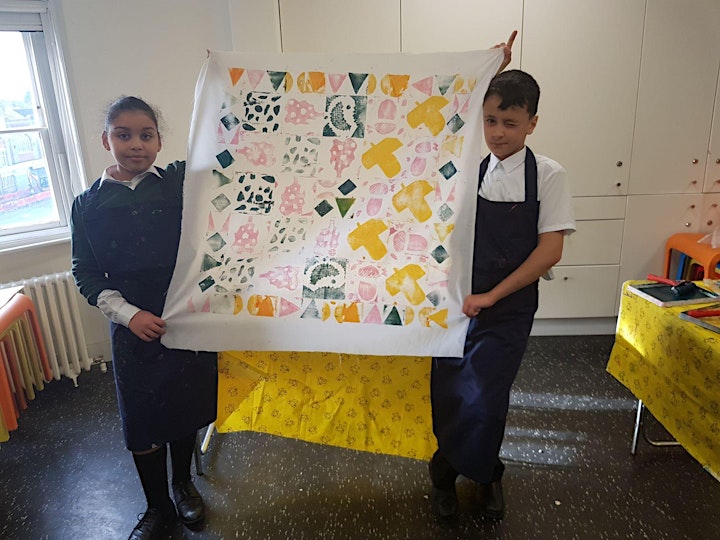 Organiser of Playing with Pattern - Maths & Art for primary practitioners + networking
The Waltham Forest Cultural Education Partnership (CEP) is a new partnership to support educators and arts providers within Waltham Forest to sustain a high-quality arts provision in the future.  With the support of the William Morris Gallery and Waltham Forest Music Service, the CEP is running a programme of CPD for teachers, arts specialist network meetings and developing a cultural education strategy for Waltham Forest.